December 2022 Newsletter
Date posted
December 12, 2022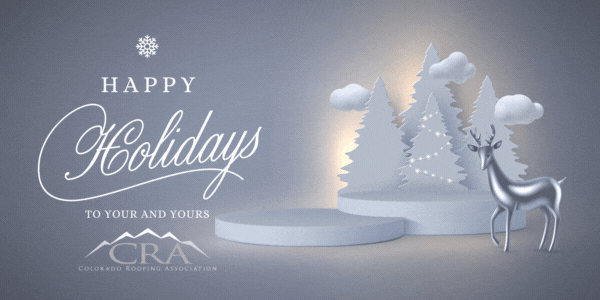 Our sincerest appreciation to our members - you are the foundation of CRA's success and growth each year. As we close another year, we gratefully pause to say "THANK YOU" and to wish you a warm and happy holiday season and the very best for the new year!
PRESIDENT'S MESSAGE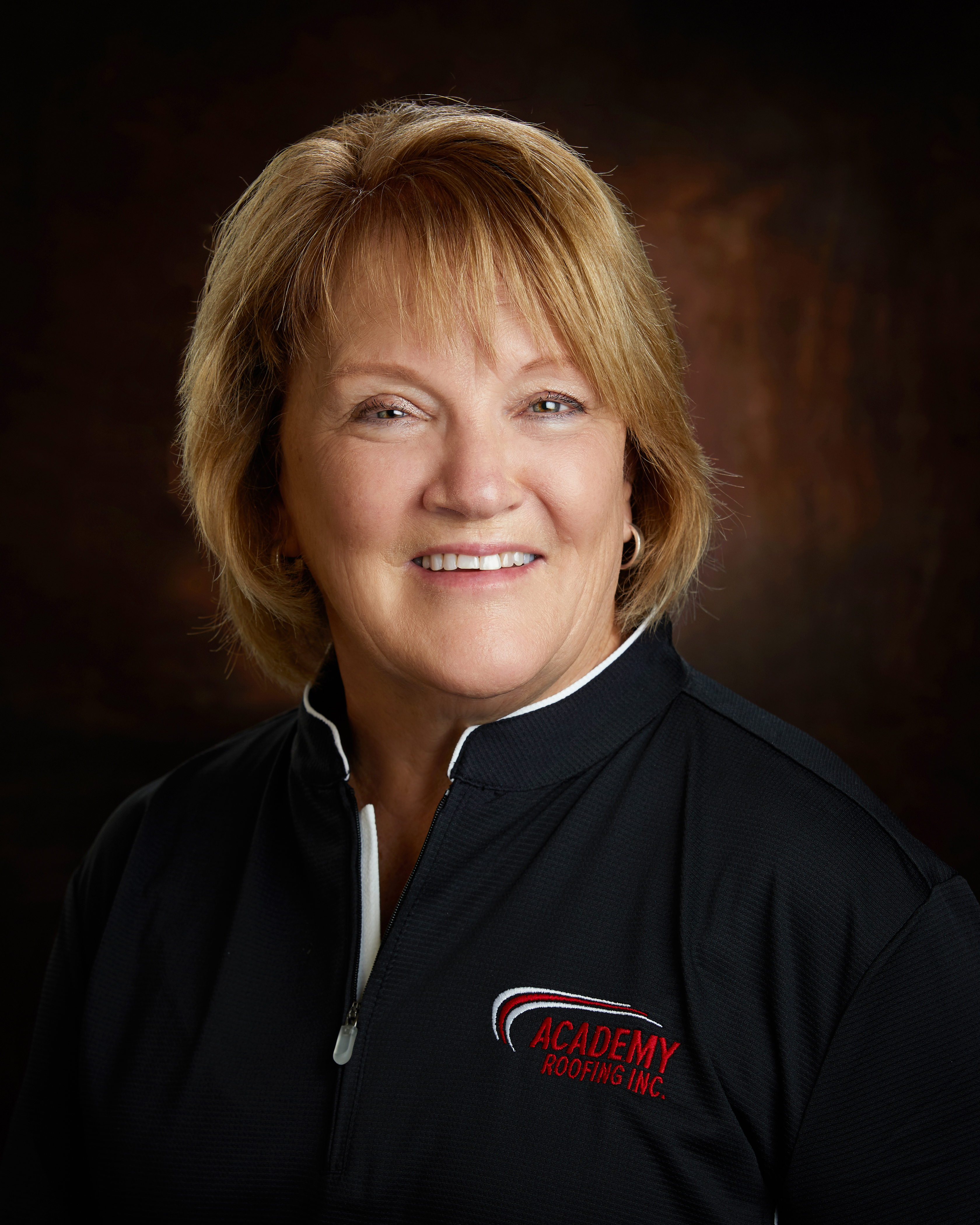 DATA. Most businesses rely on the use of data to see where the company has been and help predict where it's headed. Just over a year ago, our company invested in new accounting software – specifically Foundation. This software has given us the opportunity to produce a number of reports that we didn't get with our previous software. That's been a plus. But I've also enjoyed Foundation's annual Construction Business Report. This year's version had a number of data points that are interesting and provide some context for what 2022 looked like in the construction industry.
There were 756 respondents to the Construction Business Survey. Of those, 53 were roofing contractors. Surveys were returned by just about every trade in the construction industry. They were largely completed by company Controllers or Owners. Nearly 75% of those answering the surveys were born between 1947 and 1980. The "generational shift" seen in the survey to Millennials and Gen Zs has been slow. Perhaps the millennials and Gen Zs are usurped by more seasoned office staff who could answer the questions on the survey, but what was most surprising is that those two groups (Millennials and Gen Zs) actually decreased by 2% from the survey completed last year. This begs the question "Are we somehow discouraging the younger members of our society from entering the construction industry?"
In the shadow of the pandemic years, the question was posed "How is your Business's Current Revenue Trending Compared to Your Average Pre-Pandemic Revenue?" The answers to this question show that nearly half of businesses showed no noticeable change to revenue or only a slight increase of 1-10%. Clearly the effects of the pandemic were widespread but it would seem like most companies have bounced back from this unexpected and very sudden challenge to business.
As in past years, the survey shows that the biggest source of business inefficiency is a lack of communication and collaboration between teams. This is not surprising to me because our teams definitely struggle with this issue. But the second biggest source of business inefficiency did surprise me – too many manual processes. The construction industry has been slow to adopt the many digital means available for estimating, production, accounting and payroll. Only 58% of the survey participants use digital takeoff software for estimating. Hopefully, the 61% of respondents who still process payroll in house are using some type of software to do this task. Data from the field to the office is overwhelmingly transferred via email, followed by digital spreadsheets and then closely by manual spreadsheets. Later in the survey 35% of companies said they don't routinely audit their cybersecurity policies and 11% stated that they don't have any formal IT policies in place. The vast majority of companies hire external IT teams to manage data security.
Most of the companies work with a CPA, but not necessarily one who specializes in construction. A small number do use their CPA as a business advisor and 7% said they don't work with a CPA at all! A big number (43%) of companies said they saw an increase in materials costs of 26-50% in 2022. That's an astounding number and one we've never seen, at least not during my time in the roofing industry. As far as job delays, nearly all of the respondents said they had experienced anything from slight to significant delays in their projects. The majority classified the delays as "moderate."
A whopping 69% of the businesses surveyed expect their business will end on a positive note in 2022. That's an amazing statistic when we think about what we've just been through – a worldwide pandemic, unprecedented material shortages and price increases.
Of course the labor shortage is the biggest challenge for the survey participants. From skilled craftsmen/women to management to office staff, everybody is looking to fill positions.
I hope you enjoyed this little trip down 2022 memory lane. I doubt there were any surprises in these statistics for those individuals who keep a close eye on their businesses. But sometimes it's fun to see where we stack up with other companies in our industry.
This is my last newsletter, as we transition to a new CRA leader – Guy Mumford of Kudu Roofing. I have enjoyed the last two years of my presidency more than I can express. I've had the chance to meet so many truly nice and dedicated people in the industry. I've sincerely enjoyed working with Debbie and Diana who so capably keep our organization running smoothly. I've learned a lot about not only the inner workings of the CRA, but how other businesses operate. Thank you for your support of our organization and of me personally. It is deeply appreciated!
Stay safe out there!
Suzie Boyd
Academy Roofing, Inc.
CRA President

---
THANK YOU to our 2022 Sponsors!
| | |
| --- | --- |
| 2022 Industry Leader Sponsors | |
| A to Z Roofing | Interstate Roofing |
| ABC Supply Co. | Johns Manville |
| Academy Roofing, Inc. | Malarkey Roofing Products |
| Advanced Roofing Technologies | Metal Mart Colorado |
| American Roofing Supply | Moody Insurance Agency |
| Arapahoe Roofing & Sheet Metal | Owens Corning |
| B & M Roofing of Colorado | Pinnacol Assurance |
| Beacon Building Products | SPEC Building Materials |
| Black Roofing & Waterproofing | Superoofs |
| CertainTeed | Supreme Roofing Done Right, LLC |
| Claims Pro Public Adjusters, LLC | Tamko Building Products |
| Elite Roofing Supply - CO, LLC | Tecta America - Colorado |
| Flatiron Steel | Tectum Roofing |
| Front Range Roofing Systems | The Roofing Company |
| GAF Materials | Tiley Roofing, Inc. |
| GCP Applied Technologies | Valor Roof & Solar |
| Gulfeagle Supply | Westlake Royal Roofing Solutions |
| Horn Brothers Roofing | |
| | |
| 2022 Silver Sponsors | |
| Calebs Management Enterprises, Inc. | RTP Roofing Co. |
| Cleasby Manufacturing | Schafer & Company |
| F-Wave | Sheffield Metals |
| | |
ANNOUCING THE 2023 CRA BOARD OF DIRECTORS

Announcing the 2023 Board of Directors
On November 29-30, 2022, the membership was balloted for the purpose of ratifying the actions of the Board and Nominating Committee with respect to the 2023 Board of Director openings.
We are pleased to congratulate the following individuals who were voted in as your 2023 CRA Board of Directors.
OFFICERS:

Guy Mumford, Kudu Roofing (President)

Jeremy Wangerow, Advanced Roofing Technologies (Vice President)

Scott Ponzio, RTP Roofing Co. (Treasurer/Secretary)

---

DIRECTORS:

Suzie Boyd, Academy Roofing (Past-President)

Alex Falcongrove, Tiley Roofing, Inc.

Steve Miller, Bighorn Rain Gutter

Scott Patz, Rocky Mountain Reps

Ryan Plunkett, Supreme Roofing Done Right

Pat Sweet, Sweet Roofing

Vance Roth, Cleasby Mfg

Kevin Wieland, Elite Roofing Supply

Jamie Williams, Next Wave Roofing
The willingness of each of these individuals to share of their time for the benefit of our industry and our community is greatly appreciated.
If you have election questions, feedback or want to be removed from future ballot lists, please email Debbie Hathorne.
UPCOMING SEMINARS & WEBINARS
Pinpoint Seminar | Wednesday, December 14
Roofing Technical Update by Mark Graham

Attention Residential & Commercial Contractors!
You don't want to miss this opportunity to stay on top of the ever-changing technical side of the roofing industry. Mark is one of our most popular presenters and can easily be called one of the industry's most knowledgeable and respected experts in roofing and waterproofing. It is vital to maintain a current understanding of building codes and realize how significantly they impact the roofing, waterproofing, and sheet metal sectors of our industry.
Key areas that will be covered in this technical workshop include:
New building codes affecting roofing system installation
And more...
MARK IS A DYNAMIC PRESENTER AND WELL WORTH YOUR TIME.
Wednesday, Dec 14, 2022

Woolley's Classic Suites

16450 East 40th Circle | Aurora, CO 80011-0814

1:00 - 4:00 pm

Cost: $30/per member and $60/non-member per session.
CRA Member CIU's = 4 per person. 
---

OSHA 10-Hour Training | Dec 15-16, 2022
Do you or your employees need an OSHA 10 Card? Is your OSHA 10 Card over 3 to 5 years old, then it's time for a new one! Standards are constantly changing; it's good to keep up-to-date.
OSHA 10 Training is designed to ensure that workers are able to identify, predict, prevent and stop potential hazards in the workplace and on your jobsites!
OSHA 10 topics Include: Occupational Safety and Health Act Overview, Materials Handling, Personal Protective Equipment, Fall Protection, Electrical Safety, Health and hazard communication, Hand and power tools, Stair and ladder safety, Scaffold safety and Excavation and trenching safety. Upon successful completion of this course participants will receive an OSHA Construction Safety Health 10-Hour Card.
Class registrations will be taken on a first come first serve basis. Class will hold 40 – limit 4 per company.
Co-Sponsored by CRA, Moody Insurance Agency and Pinnacol Assurance.
CRA Member CIU's = 4 per person.
---
Young Professionals Holiday Party
Monday, December 19th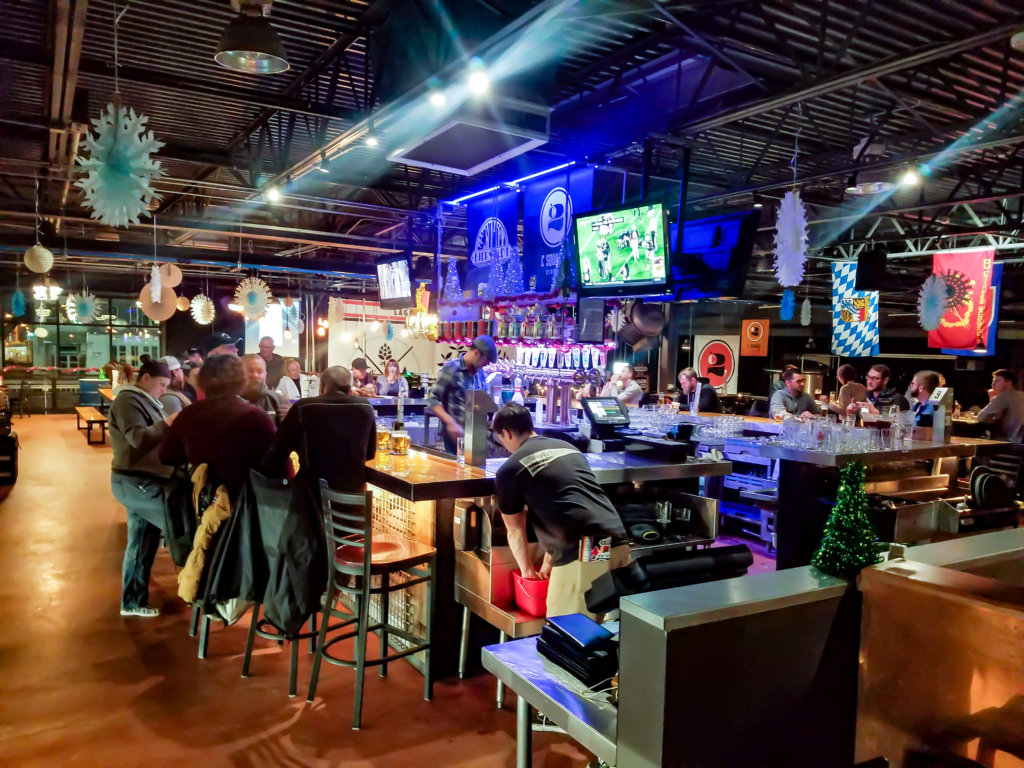 Networking | Celebrating | Ugly Sweater Contest
Join the CRA Young Professionals as we kick-off the holiday season! We will be celebrating a successful 2022 with a a networking event at Bierstadt Lagerhaus, a German-style brewpub in the RiNo district of Denver.
It's time to get ugly!
Don't miss out on the contest! This is an Ugly Holiday Sweater themed party. Be sure to come dressed with your ugliest holiday themed sweater or take the time to decorate/fugily up one for your chance to win a prize and be our 1st Place winner.
Cost to Attend:
Member: $50
Non-Member: $70
(YP Age Range 21 - 35)
Includes appetizers and 2 free drink tickets.
CRA Member CIU's = 1 per person.
---
Trade Show | 1.26.23 | Vendor Registration

VENDORS
REGISTRATION
IS NOW OPEN!
Excitement is once again building for CRA's Annual Trade Show. We are back at Arapahoe County Fairgrounds and in our normal January timeframe... so be sure to save the date and join us on January 26, 2023.
VENDORS! CRA's trade show is designed to provide a place to share your latest innovations and the hottest trends in equipment and materials used in the roofing and associated industries. The show provides a platform in Colorado for exhibitors to meet and connect with customers and potential customers on a one-on-one basis; to generate awareness on new products and services; and allows attendees the opportunity to compare existing products and services.
We are looking for vendors to be a part of the shows continued success. Whether you want to showcase your products and services, establish a presence in your target market or build your company image, the 2023 CRA Trade Show is for you. Sign up today for this low-cost opportunity to meet face-to-face with your customers and prospects.
ACT NOW to save money… EARLY BIRD pricing ends 12.23.2022.
Note: Attendee registration will be open by January 5, 2023.
---
Click here to view the full 2021 Event Calendar – calendar includes additional event dates, member luncheons, pinpoint seminars, Training Center courses, etc.
CRA TRAINING CENTER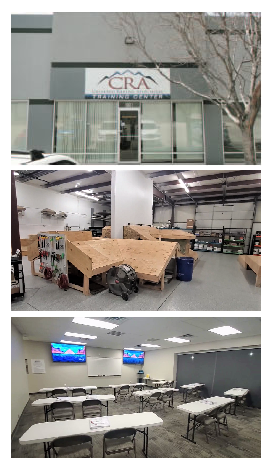 Facility Rental
NEED A SPOT FOR TRAINING THIS WINTER- We just want to remind all of you that CRA's Training Center is available for your next employee/installer training, certification class or product demonstration. Whether you need to teach a new installation technique, train a new crew or showcase a new product, CRA's training space offers you a 'roofer friendly' indoor environment with class space for up to 30 individuals. The CRA Training Center is located at 1660 Jasper Street, Unit I in Aurora, CO and is designed specifically for roofers and roofing applications. The space can be used for all types of steep and low slope materials and roofing systems. We are 'application friendly' and there is no need for you to travel from a seminar room to the parking lot. You will be required to sign a rental agreement. Contact Diana Johnson for more information/details.
---
The CRA Training Center is located at 1660 Jasper Street, Unit I & J in Aurora, CO and is designed specifically for roofers and roofing applications. The space can be used for all types of steep and low slope materials and roofing systems. We are 'application friendly".
Click here to view the full 2022 Event Calendar – calendar includes additional event dates, member luncheons, pinpoint seminars, Training Center courses, etc.
ITEMS OF NOTE
WELCOME to 1 New Members(s)…
Meet our newest member(s) who joined this past month.
Building Solutions of the Rockies

3028 West 19th Avenue | Denver, CO 80204-1713 | 720.438.9894

Manufacturer's Rep
---
Colorado wants to make its big buildings more efficient — but first it needs their energy data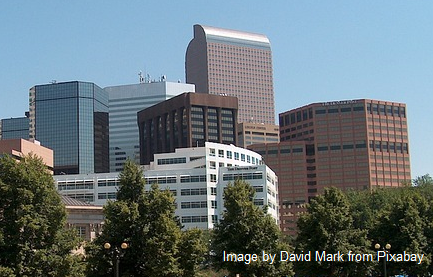 Colorado officials want to bring the state's biggest buildings in line with its climate goals, but it needs to know how much energy they're using to get started.
Owners and managers of most buildings over 50,000 square feet have until Dec. 1 to report their energy usage to the state. The "benchmarking" rule is an initial step as Colorado acts on a 2021 climate law, which requires the operators of large buildings to cut their climate-warming emissions 7 percent by 2026 and 20 percent by 2030.
The new program is an early test as Gov. Jared Polis' administration attempts to meet Colorado's ambitious climate goals. After transportation and electricity generation, buildings account for the third-largest share of Colorado's contribution to global warming, representing 20 percent of emissions in 2019, according to state estimates.
It's also one area where the administration expects climate policy could reduce costs for building operators. Polis' greenhouse gas roadmap — a wishlist of his administration's climate policies — identifies building efficiency as a "no-regrets action" because it both saves money on utility bills and avoids carbon dioxide emissions.

Source: https://www.cpr.org/
---
RoofersCoffeeShop® Upgrade of AskARoofer™ Site
RoofersCoffeeShop, celebrating 20 years as the award-winning website where the industry meets for technology, information and everyday business, announces a revamp of their sister site AskARoofer (AAR) to deliver an improved experience for home and building owners.

The new look is modernized, streamlined and rebranded with a fresh look to reflect information that is tailored to both homeowners and commercial building owners who want to know more about their roofs, how to maintain them and how to preserve the life of their roofs. It is now easier to find information on the site and to submit questions that are answered by professional roofing contractors, who are members of RoofersCoffeeShop's R-Club.

"We have seen a significant increase in the number of inquiries through our AskAQuestion feature so we wanted to make it as easy as possible to connect homeowners and building owners to roofing professionals," stated RoofersCoffeeShop (RCS) President Heidi J. Ellsworth. "Our FindARoofer feature also got a major upgrade and now takes home and building owners to our R-Club member map powered by Project Map It. This map features all of our R-Club contractor members and allows owners to search by zip code and find a reputable, licensed and insured contractor in their area."
---
Industry Partnership Achieves Positive Results in Pilot Project Using Mushrooms to Decarbonize Construction Waste
According to the Environmental Protection Agency, 11 to 13 million tons of asphalt shingles end up in landfills each year, where they take upwards of 300 years to break down. After seeing the large percentage of waste that was generated by used asphalt roofing shingles from a recent re-roofing project at their Fort Campbell Army installation in Kentucky, Lendlease, Rubicon, Mycocycle, and Rockwood Sustainable Solutions proposed a solution to reuse the material in a new capacity.
CODE NOTICES & UPDATES

This month's Building Code updates/notices:
We have a couple update for you this month:
Aspen, City of - The City of Aspen is committed to reducing its overall greenhouse gas emissions by 63% by 2030 and 100% (zero carbon) by 2050. As a part of the efforts to achieve these goals, Aspen is considering establishing building performance standards (BPS) as part of a sustainable building code amendment. BPS will address existing buildings. At present, the City is seeking feedback from stakeholders with the hope that a revised code will be implemented in 2023. The City intends to adopt the 2021 update to the International Building Code in 2023. Read More.

Gunnison, County of - Anyone performing work as a Building Contractor in Gunnison County is required to obtain a Building Contractor License for any building permits issued after February 1st, 2023. The testing will be conducted through the ICC. (ICC)- International Code Council. Read more.
---
Resources you can use!
The Building Code & Standards committee has been working hard to bring you a best practice resource document for low slope roofing applications. We are excited to announce that is done and ready to share with all of you.
Roofing Best Practices | Commercial/Low Slope
We have also developed a "Buyer Beware - Understanding Total System Warranties" page on our website that you can use to help your clients understand that all low-slope warranties are not the same. Check it out.
Buyer Beware - Understanding Total System Warranties
Have you been using the other resources and tools available on the Member Education Page? You should!
Material Price Escalation and Volatility Contract Provisions courtesy of HPPS Law.
Roofing Best Practices | Residential/Steep Slope
Denver's Green Building Ordinance Update - Handout
---
Have you heard of any upcoming building code changes with any of the municipalities you work with? Please share them with us by emailing the BC&S Committee via Debbie at debbie@coloradoroofing.org.
SAFETY SPOTLIGHT
OSHA's Top 10 Most Cited Construction Violations for FY 2022
The Occupational Safety and Health Administration has announced its preliminary Top 10 most frequently cited workplace safety standards in constructions for fiscal year 2022 in September at the National Safety Council (NSC) Safety Congress & Expo. For the 12th year in a row, fall protection tops the list.
1. Fall Protection – General Requirements (1926.501): 5,260 violations

2. Hazard Communication (1910.1200): 2,424

3. Respiratory Protection (1910.134): 2,185

4. Ladders (1926.1053): 2,143

5. Scaffolding (1926.451): 2,058

6. Lockout/Tagout (1910.147): 1,977

7. Powered Industrial Trucks (1910.178): 1,749

8. Fall Protection – Training Requirements (1926.503): 1,556

9. Personal Protective and Lifesaving Equipment – Eye and Face Protection (1926.102): 1,401

10. Machine Guarding (1910.212): 1,370
Breaking it down further...
Top 10 For Roofing Contractors (NAICS Code: 238160)
(All U.S. Federal OSHA States | October 2021 through September 2022)
| Standard | Citations | Inspections | Penalty | Description |
| --- | --- | --- | --- | --- |
| Total | 7,478 | 3,005 | $33,792,767 | All Standards cited for Roofing Contractors |
| 19260501 | 2,731 | 2,684 | $18,885,681 | Duty to have fall protection. |
| 19261053 | 1,286 | 1,111 | $4,472,947 | Ladders. |
| 19260503 | 910 | 870 | $2,013,524 | Training requirements. |
| 19260102 | 679 | 676 | $3,383,988 | Eye and face protection. |
| 19260100 | 278 | 277 | $982,071 | Head protection. |
| 19260020 | 258 | 232 | $1,175,608 | General safety and health provisions. |
| 19260502 | 247 | 185 | $611,899 | Fall protection systems criteria and practices. |
| 19260451 | 181 | 114 | $555,813 | General requirements. |
| 19030019 | 153 | 113 | $48,231 | Abatement verification. |
| 19261060 | 152 | 152 | $129,867 | Training requirements. |
| 19101200 | 71 | 29 | $81,687 | Hazard Communication. |
Some of the biggest fines went to roofing contractors in 2022. Most notably are two of them for residential roofing violations: $500,000 to a Maine roofing contractor and $263,3226 to an Illinois roofing contractor.
The full list of citations in NAICS Code: 238160 Roofing Contractor category can be found here.
Source: OSHA.gov
---
OSHA Proposal Would Require Construction Gear to Fit All Workers - Including Women
In September, the Occupational Safety and Health Administration submitted a notice of proposed rulemaking that would require safety gear worn by construction workers to fit all workers, including women.
Currently, OSHA requires construction employers to provide personal protective clothing such as hard hats, gloves and fall-prevention harnesses. However, the rule doesn't require the equipment to fit each worker.
The proposal is in review before the notice can be published in the Federal Register and then a public comment period will begin.
Source: NRCA For Members Only, Nov 2022.
---
Upcoming Training Opportunities
Pinnacol has published their 2023 Training Calendar. If you are a policyholder, we highly recommend you to view the list for the year and take advantage of these training opportunities:
January 12 - OSHA Recordkeeping (with Form 300 due on Mar 2nd, this is a good one to take advantage of).
February 9-10 | OSHA 10-Hour Construction
February 16 | Scaffold Safety
March 9-10 | OSHA 10-Hour Construction
March 16 | Fall Protection Essentials
For the details and to see the full year, go to https://www.pinnacol.com/safety-and-training/training/policyholders
NATIONAL NEWS FROM NRCA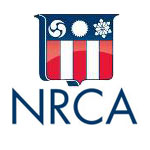 National Update: Worth sharing …
A couple key items we felt were noteworthy from NRCA this month:
NRCA joins letter to extend expiring tax provisions before the end of the year. Earlier this month, NRCA joined a coalition letter to congressional leadership to encourage the extension of tax provisions before the 117th Congress ends. Many of these provisions already have expired or will expire at the end of this year. Previous lapses of these temporary tax provisions have caused confusion and hardship for the many taxpayers who use these tax incentives, including those in the roofing industry. The letter states "allowing these tax extenders to lapse at the end of 2022 would undermine their effectiveness, threaten thousands of jobs in the U.S. economy and cause needless uncertainty for taxpayers. As the country continues to grapple with the impact of COVID-19, supply chain challenges, and rising interest rates, tax uncertainty should be addressed without delay. These measures have a material impact on hiring, job retention, community services and business investment. Their extension would have a positive impact on an economy that is in need of stability."
Treasury Department announces guidance regarding labor provisions of clean energy and climate tax incentives - On Nov. 29, the Treasury Department announced initial guidance regarding the Inflation Reduction Act's labor provisions that must be met to qualify for increased clean energy and climate tax incentives. This guidance begins a 60-day time period for these labor provisions to take effect under the statute. Previously, NRCA submitted comments to the Treasury Department regarding these provisions, asking for maximum flexibility for its members who want to use these credits. To maximize many of the available clean energy and climate tax incentives, contractors must pay workers a "prevailing wage" and employ a certain number of apprentices from registered apprenticeship programs. The prevailing wage and apprenticeship requirements apply to the Advanced Energy Project Credit, Energy Efficient Commercial Buildings Deduction, Renewable Energy Production Tax Credit and Renewable Energy Property Investment Tax Credit. The prevailing wage requirements also apply to the new Energy Efficient Home Credit. Under the law, these prevailing wage and apprenticeship requirements apply to qualifying facilities, projects, property or equipment for which construction begins 60 days or more after the Treasury Department publishes guidance; the guidance will be published in the Federal Register Dec. 9, which means these requirements will apply to qualifying facilities, projects, property or equipment for which construction begins on or after Jan. 29, 2023.
Registration for Roofing Day in D.C. 2023 is open - Your Voice Matters!

Each year, roofing professionals meet with members of Congress on Capitol Hill to discuss the critical issues facing their companies and the roofing industry. And you know what? We're making a big difference. So far, we have increased funding for career and technical education, advanced legislation that addresses workforce development needs and secured a strong buildings component in bipartisan infrastructure legislation. But our work is not done yet. We are just getting started. Join us for Roofing Day in D.C. April 18-19, 2023, and help us make it the biggest and best roofing industry advocacy event ever! Registration is only $95 for company representatives and $35 for field workers, students and spouses. Please visit www.nrca.net/roofingday to view testimonials from last year's event and learn more. Sign up today!
Source: NRCA.NET
MEMBER BENEFITS & TOOLS
This month's highlighted member benefits and tools
ADVISORY NOTICE: Roofing Contractors Must Not Act as Public Adjusters – Check Your Contract Language
The CRA Board of Directors has issued an advisory with additional information and details about these public adjuster clauses we have seen being used in Colorado that basically state that the roofing contractor may negotiate or act as a public adjuster on behalf of the owner. This is against Colorado's Residential Roofing Law (SB38) and it is required that you must be a licensed public adjuster before you take on this role. Click here to view the advisory.
Concerning Ladder Liability. Help us in educating consumers and concerned citizens about the liability and risks involved with unattended ladders set for inspectors.
CRA Safety Group Workers' Comp Program. Receive a 4%-upfront discount, group or individual loss history dividend calculation and much, much more. Members of the program automatically belong to the CRA Safety Group whose focus is on continuing safety education and training and improving safety in the roofing community. In partnership with Moody Insurance Agency and Pinnacol Assurance. Call Kim Burkhardt. at 303-824-6600 to receive additional information regarding this program.
RoofersCoffeeShop Free Classified Ad. RoofersCoffeeShop is the premier networking site in the roofing industry, helping contractors find information, materials, services, tools, labor and training in one place. Share ideas and stories in our RCS Forum, and visit their classified ads section to sell and find items and get help. Use promo code CRA for your FREE classified ad.
Colorado Contractors Legislative Advocacy Coalition - CRA partners with several other construction associations to make our voices heard as joint members of the Colorado Contractors Coalition. Together we have successfully passed legislation including payment reform (public and private to 5%), bonding requirements, pro-rata liability and construction defect reform policies. Check out the CCC website for more information and to keep up with our CURRENT advocacy efforts.
---
Delivery of the E-Newsletter to Your Inbox
To guarantee delivery of the newsletter to your e-mail inbox each month, we ask that you add Debbie Hathorne to your address book using the following email: debbie@coloradoroofing.org. By adding this address to your contact list, we hope to avoid spam blockers/junk mail folders and ensure your receipt of the CRA newsletter in your inbox each month. Thank you.
---
© 2005-2022- Colorado Roofing Association