January 2020 Newsletter
Date posted
January 16, 2020
PRESIDENT'S MESSAGE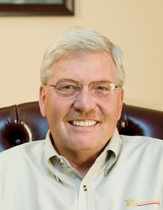 Greetings to all and Happy New year,
So, I'm writing this newsletter from Salt Lake City airport. I decided to start this year off right by going to Utah to ski powder for 5 days. I was not disappointed; Utah got blasted for all 5 days. I am pretty sure my new year resolution will be to ski more powder days because nothing else ever gets accomplished in the way of resolution's.
Well on to roofing news. First, I want to remind everyone about Roofing Day in Washington D. C. on April 21-22nd 2020. Please sign up! I am hoping that we can send a large contingency to represent our industry in Colorado. Last year only two states, California and Texas, outnumbered us on representatives. This is an election year and the NRCA is pushing for a large contingency of roofing industry members across the country to meet and discuss our industry issues with our local representative's. Even though it's an election year, we can come together as a bigger and better large group discussing the same key issues we have and the roofing industry may just get their attention and be remembered.
The next item is that the CRA Government Relations committee needs your help here in Colorado too! The legislative coalition that CRA is part of has put together retainage legislation, HB-1046. This bill will mandate that only 5% retainage will be allowed to hold on private projects. This bill has just been recently introduced and we need help with short impact statements rather than a long letter. We just need a few sentences in your words on how this legislation will impact your business. Send them to Debbie ASAP. This bill, if passed, will be a big win for our industry by not allowing general contractors, owners, developers or banks to hold our money!
Last, the CRA Trade Show is on Thursday, January 23rd. Hope to see many of you there.
Again, Happy New Year and let's make 2020 a great year!
Jeff Johnston
The Roofing Company
CRA President
---

---
One final BIG THANK YOU to our 2019 Sponsors!
| | |
| --- | --- |
| 2019 Industry Leader Sponsors | |
| A to Z Roofing | Front Range Roofing Systems |
| ABC Supply Co. | GAF Materials |
| Academy Roofing, Inc. | GCP Applied Technologies |
| Advanced Roofing Technologies | Gulfeagle Supply |
| American Roofing Supply | Horn Brothers Roofing, Inc. |
| APOC | Interstate Roofing |
| Arapahoe Roofing & Sheet Metal | Johns Manville |
| Architectural Sheet Metal & Panels | K & P Roofing LLC |
| B & M Roofing of Colorado | Malarkey Roofing Products |
| Beacon Roofing Supply | Moody Insurance Agency |
| Black Roofing, Inc. | Owens Corning |
| Boral Roofing | Pinnacol Assurance |
| Boulder Roofing, Inc. | Premium Panels |
| CertainTeed | SPEC Building Materials |
| Daly & Black P.C. | Supreme Roofing Done Right, LLC |
| Elite Roofing | Tamko Building Products |
| Elite Roofing Supply - CO, LLC | Tecta America - Colorado |
| Flatiron Steel | The Roofing Company |
| Flynn BEC LP | |
| 2019 Silver Sponsors | |
| Alpine Roofing Co., Inc. | Schafer and Company |
| Cleasby Manufacturing | Sheffield Metals |
| F-Wave | Superoofs |
| RTP Roofing Co. | |
COLORADO LEGISLATIVE WATCH

Legislative Update
We continue to monitor legislative issues at the state and local level along with public policy processes and municipal & county policy issues. We have a few items to share this month before the beginning of the 2020 legislative session.
Colorado
Retainage | Call to Action

CRA along with our coalition partners; American Subcontractors Association of Colorado, Rocky Mountain Steel Construction Assn and National Utility Contractors Assn of Colo have introduced legislation at the 2020 Colorado Legislative session to reform PRIVATE retainage to mirror PUBLIC retainage statute of 5%: HB20-1046.

We need statements from our members that speak to the IMPACT of private retainage on their business. Considerations are:

What is the amount of PRIVATE RETAINAGE is being held, what percentage is this of overall receivables?
What is the amount of time weeks/months does it take on average to collect PRIVATE RETAINAGE?
If you can provide specific projects and specific PRIVATE RETAINAGE amounts that is a bonus.
A sentence or two about the impact of PRIVATE RETAINAGE to your operations

Please share your stories so we can share and educate legislators. Please submit statements to Debbie Hathorne with your STATEMENT OF IMPACT OF RETAINAGE as the subject line. Please include your business name and logo as part of your statement.

HB20-1046 is being heard by the House Business Affairs Committee on Tuesday, January 28, 2020 at 10:00 a.m. Interested in testifying? We need your support! Join us for a conference call on Jan 21 at 3 p.m. to learn more. Email Debbie if you want to testify.
National
ROOFING DAY IN D.C. 2020 | CAPITOL HILL FLY-IN | April 21-22, 2020. Mark your calendars -- the NRCA organized Roofing Day in DC will take place on April 21-22, 2019. Plan to attend. Last year NRCA, CRA, and other members of the construction industry got together in Washington, D.C. to talk to leaders in Congress about issues that affect our industry. For the last two years, over 400 professionals from Colorado and as far away as Alaska and Hawaii rallied to make their "one voice" heard. We want to have a BIGGER and BETTER presence this year. Register or learn more about Roofing Day in D.C. 2020 and view NRCA's latest video!
Last, if you are aware of any specific legislation coming up in 2020 that will affect our industry, please contact me so that we can follow and share with the membership. With your help, we can continue to work together for positive changes in the roofing industry.
Jeff Johnston
The Roofing Company
Gov't Relations Committee Chair
EVENT ANNOUNCEMENTS
Come find out what's new in Colorado's roofing industry.
35th Annual
Thursday, January 23, 2020
11 am – 3 pm

The Denver Mart – Plaza Hall
451 E. 58th Ave (I-25 & 58th Ave)
The CRA Trade Show is a great chance to catch up on the latest industry trends, to make important contacts with suppliers and to compare existing products and services. The trade show offers a great networking opportunity for you to make and reaffirm business and personal contacts while educating you and your employees on the newest in Colorado's roofing industry.
Admission is Free, but we do ask that you register in advance. (Member CIUs = 1 per person.)
Free Admission - Must Register to Attend - Click here
Note: Vendor Space is sold out as of 12.18.19.
---
Young Professional Meet-up at the Trade Show | Jan 23
Free Starbucks Card in exchange for your time!
CRA is looking to form a Young Professionals Group that provides opportunities for these individuals to expand their networks, develop skills and build lasting connections as they shape their careers within Colorado's roofing industry.
We need input and feedback from young professionals to create a new group.
Register to attend the show (it's FREE), then grab a FREE lunch and join us at the Young Professionals table located on the lunch level for a casual discussion on your thoughts, needs and ideas for this new group. The table will be open from Noon to 1:30 pm where you can meet and visit with Arik Koch, Lacey Trokey, or Alex Van Schmitt while enjoying your lunch.
In appreciation for your time and input, we will be giving out $10.00 Starbuck gift cards to the first twenty professionals.
We also ask employers to look within their organization for potential candidates and to please share this information and encourage them to attend a meet-up at the CRA Trade Show.
This input is invaluable in shaping a new venture from the CRA. We want to encourage and involve young professionals in a wonderful and growing industry.
Not able to attend, but still interested. Please send your comments and feedback to Arik Koch or feel free to call him at 303.222.0036.
---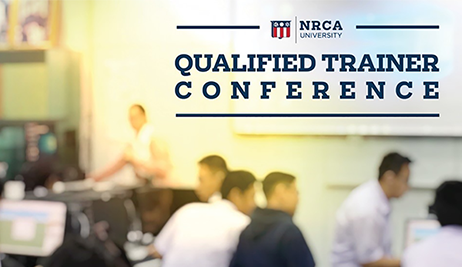 NRCA's Qualified Trainer Conference Coming to Denver, Sponsored by CRA
Finding and retaining quality workers continues to be a major issue for those in the roofing industry.
What companies are missing—and what they truly need—is proper worker training and coaching by a qualified professional.
When it comes to training, some contractors just keep doing what they have been doing for years, not realizing these old methods don't work well. For example, they will:
Take inexperienced workers and try to make them highly productive as quickly as possible even though no one on the crew is equipped to provide proper training and mentoring
Try to provide training but find they are too busy, it is too costly, or it is too hard to get through to new employees
Wait to see whether employees will stay with the company for a few months before investing in training
It is time for a new way of thinking about training. By offering exceptional training to new hires and midcareer workers, you will help retain existing employees and attract new ones. Employees will stay because they are being trained, rather than leave because they are not.
To that end, NRCA has developed its Qualified Trainer Conference, a state-of-the-art, two-day classroom and hands-on educational program that gives your employee(s) the tools they need to become exceptional trainers while also gaining access to NRCA's training resources. An NRCA Qualified Trainer:
Is equipped to take shop-quality training efforts to active job sites with no loss of productivity
Focuses on the most critical elements of skills training to successfully reach and teach novices and new hires
Knows how to make training on rain days and during winter months effective and productive
Exceptional Training. Exceptional Reward.
Take advantage of the convenience of having an NRCA training offered right here in Colorado. You'll also want to ACT NOW to take advantage of Early Bird Pricing that ends Jan 7th!
Tuesday & Wednesday | JANUARY 28-29, 2020

CRA Training Center

1660 Jasper St. Unit I | Aurora CO 80011

8:00 a.m. - 5:30 p.m.
For more information or to register to attend, select "Register Now" link below.
---
BUILDING CODE HOT TOPICS
PINPOINT SEMINAR | TUESDAY, FEBRUARY 12, 2020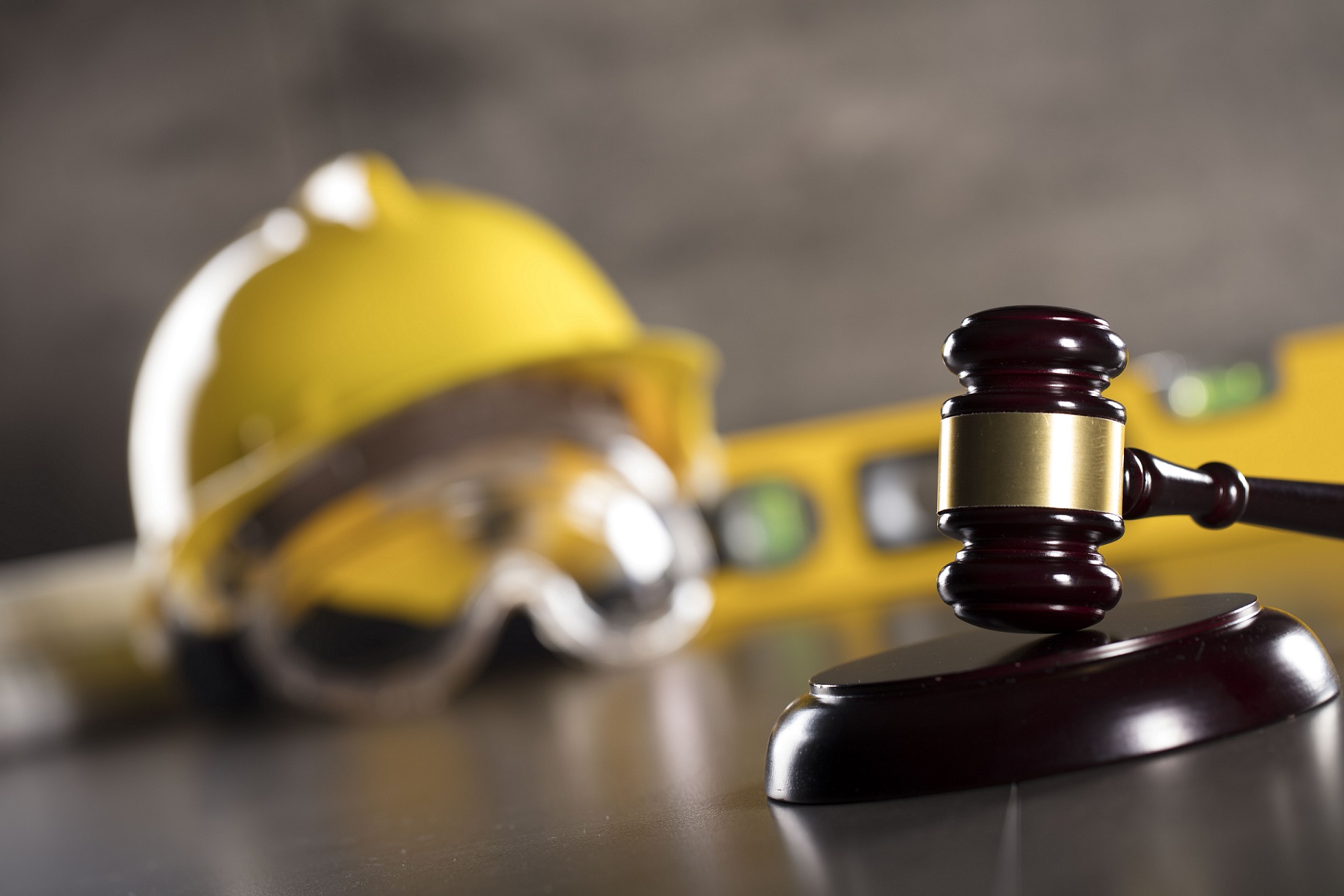 Conflicting Codes | Denver's GBO | Construction Defects
Join us for a joint seminar hosted by CRA and IBEC (Roofing, Waterproofing and Building Envelope Professionals) to provide an update on several hot topics with building codes.
This half day seminar will provide information and resources to assist you including training on conflicting codes (IEBC vs IBC/IRC), a one-year look back and update on Denver's new Green Buildings Ordinance with the cool roof mandate and construction defects overview with an emphasis on contractors being responsible for codes.
Speakers Panel: Rich Boon, Construction Support Services; Dan Cupit, Professional Consulting Services and Danielle Maya, Cotney Construction Law.
You WILL NOT want to miss this low-cost opportunity to gain valuable knowledge for you and your business!
Wednesday, February 12, 2020

The Denver Mart | Forum Room Entrance

451 E. 58th Ave

1:00 - 4:30 pm

Cost: $60/person
Register to attend, by clicking on the "Register Now" link below.
(CRA Member CIU's = 4 per person)
---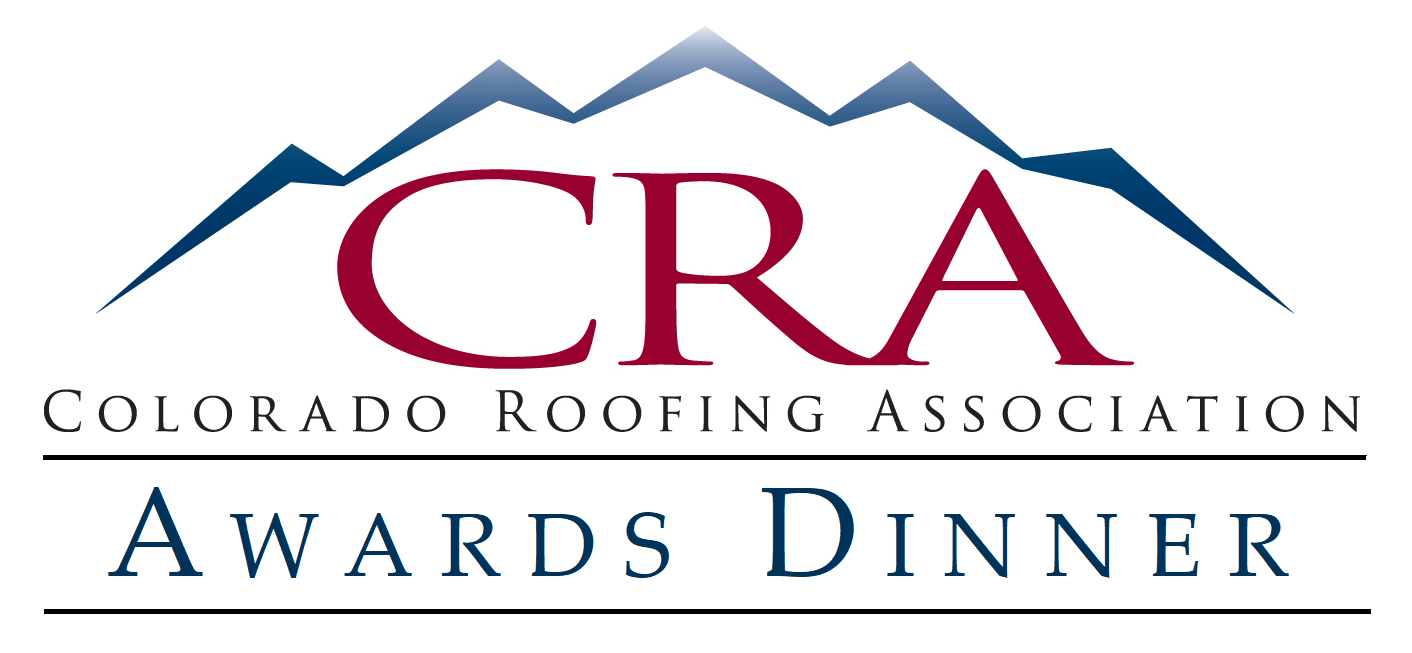 We are excited to invite you to our 19th Annual Celebration of the CRA Awards Dinner – an inspiring evening where we all can take the time to congratulate each other and ourselves on the difficult, complex, dangerous and exciting work we do every day! The Awards submissions have been judged and the winners selected. We are pleased about the number and variety of jobs that we continue to see each year and can't wait to share them with you along with the accomplishments of the CRA in 2019. Corporate tables of 10 will be available for $800 and individual dinner reservations are $85. A night of honoring and sharing the exceptional "people and projects of the CRA" will be re-energizing and an inspiration to all!
19th Annual
Thursday, February 20, 2020
5:30 pm Cocktails | 7:00 pm Dinner | 8:00 pm Awards Presentation

Omni Interlocken Spa & Resort
500 Interlocken Blvd.
Broomfield, CO.
Mark your calendars to attend, then look for your invitation to arrive in the next couple of weeks and be sure to send back your RSVP by February 14th. Or, register now online.
---
Click here to view the full 2020 Event Calendar – calendar includes additional event dates, member luncheons, pinpoint seminars, Training Center courses, etc.
ITEMS OF NOTE

WELCOME 1 New Members(s)… Mule-Hide Products, 1195 Prince Hall Dr, Beloit, WI 53511, Ph: 800.786.1492 (Manufacturer).
---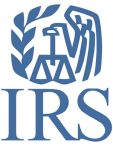 2020 Standard Mileage Rate Announced -The IRS released their 2020 Standard Mileage Rate and the rates have changed from the IRS 2019 Standard Mileage Rate. The 2020 standard mileage rates are: 57.5 cents per mile driven for business use, down from 58 cents for 2019, 17 cents per mile driven for medical or moving purposes, down 3 cents from the rate for 2019, and 14 cents per mile driven in service of charitable organizations. You can learn more in the table below. Click here for more information.
---
F-WAVE has announced a FREE Spanish Installation Training | Feb 28 in Colorado
Join F-Wave for a free Spanish installation training on Friday, February 28, 2020 at the CRA Training Center, 1660 Jasper St. Unit I, Aurora CO 80011. Breakfast burritos will be provided along with a raffle to win F-Wave merch! To register or for more information, contact Dave Van Dale at 303.990.7629 or by email.
---
Calif. law may make rooftop solar "like any other appliance"
California's residential solar mandate, which took effect Jan. 1, could make homebuilders treat rooftop solar panels like typical household appliances, says EnergySage CEO Vikram Aggarwal. The California Energy Commission predicts that 74,000 residential solar installations will be built this year. Read More. Quartz (12/30/19).
---
Roofing Contractor Sentenced to Prison for Scamming Victims Out of $250,000
A 38-year-old man pleaded guilty to several charges related to scamming more than three dozen victims in Massachusetts with bogus roofing services.74,000 residential solar installations will be built this year. Matthew Will, 38, pleaded guilty on Jan. 2 to larceny of property over $1,200 by single scheme, state building code violation and money laundering. He also pleaded guilty to seven counts of home improvement contracting violations and three counts of forgery and uttering. Read More. Roofing Contractor (1/9/20)
---
2020 International Roofing Expo - Still time to Register!

The 2020 IRE will be held at the Kay Bailey Hutchinson Convention Center in Dallas, TX on February 4-6, 2020.
Join over 14,000 roofing professionals for the industry's largest event - the International Roofing Expo. At the IRE you will make connections with both residential and commercial contractors, remodelers, distributors, estimators, specifiers, architects, engineers, builders, and manufacturers.
CODE NOTICES & UPDATES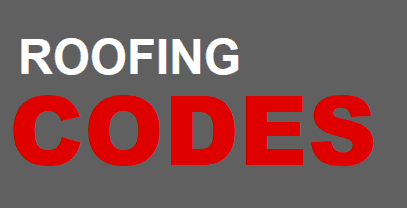 The following city and/or counties have made updates/announcements this past month.
CITY OF BOULDER | 2018 Code Proposed Adoption - the City of Boulder Building Department staff will propose adoption of the 2018 International Code Council (ICC) suite of codes with local amendments to City Council on January 21, 2020. As with previous code updates, the energy code has been revised to maintain a code that requires buildings be ~20% more efficient than required by the national code. Staff will propose an effective date of April 1st, 2020. If council approves that date, applications for projects designed to the 2012 ICC Codes and the 2017 City of Boulder Energy Conservation Code will be accepted through March 31, 2020. Beginning April 1, 2020, all projects must be designed to meet the 2018 ICC suite of codes and the 2020 City of Boulder Energy Conservation Code. A draft of the proposed energy code can be found here.
CITY & COUNTY OF BROOMFIELD | 2018-I Code Adoption - Broomfield's Building Division is taking the 2018 code package to City Council for review and approval. The first reading is scheduled for January 14th City Council meeting and the second reading and public hearing is scheduled for February 25 City Council meeting. The proposed effective date is April 15, 2020 and would apply to any permit issued as of that date. See attached copy of the proposed ordinance which shows all of the proposed changes and amendments. If any questions please call Tim Pate , CBO, at 303-438-6373
CITY OF GREELEY | 2018-I Code Adoption - The City of Greeley has authorized the adoption of the family of the 2018 International Code's was approved. The adoption includes the International Building, Residential, Fire, Plumbing, Mechanical, Fuel Gas, Existing Building, Maintenance, and Energy Conservation Code's. The effective date will be January 1, 2020.
---

Ready to get started? Click below to pull your first report!

If you don't know your CRA login, click here for instructions on how to activate/create your account.

CRA TRAINING CENTER
Training Classes
Online Enrollment now open for the following training courses. Space is limited; be sure to sign up now!
---
January 30-31, 2020 | METAL ROOFING
This 2-day course will to expose students to working with different types of metal, issues to consider and learning proper techniques. Class is intended for students who have background in roofing and/or for installers who have not yet worked with sheet metal.
Member CIU's = 8 per person.
---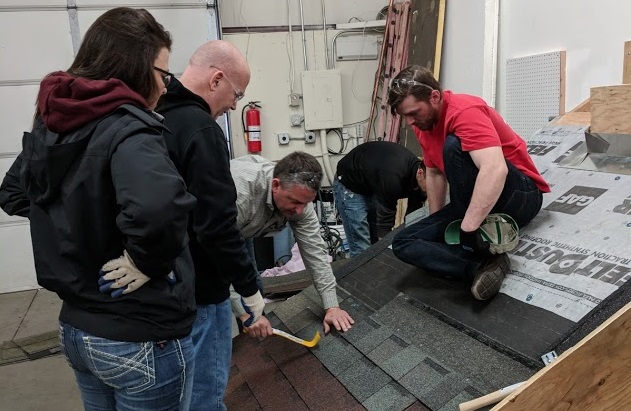 Starting Feb 4th – INTRODUCTION TO ROOFING
Our Introduction to Roofing class will expose students to the basics of roofing and teach them what they are doing, why they are doing it and give them an understanding that roofing can lead to several career paths within the industry. 6-day course.
Check out this student testimonial from Hannah Kane from last fall.
Member CIU's = 8 per person.
SAFETY SPOTLIGHT

Standards Corrections
OSHA issued corrections to the Walking-Working Surfaces, Personal Protective Equipment, and Special Industries standards. The effective date for the corrections to the standards is December 17, 2019.
Click here to view the changes.
Deadline for Electronic Submission of OSHA Form 300A Data Looming
OSHA's Improve Tracking of Workplace Injuries and Illnesses regulation, often commonly referred to as OSHA electronic recordkeeping regulation, requires construction employers subject to the rule to electronically submit their 2019 300A Annual Summary to OSHA no later than March 2, 2020. Only establishments in the construction industry with 20 or more employees are required to electronically submit the Form 300A. An "establishment" for the purposes of OSHA's electronic submittal of records rule, is defined as a "single physical location where business is conducted or where services or industrial operations are performed." Thus, an employer must make a location-by-location determination of whether it meets the threshold requirement for number of employees (based on peak employment at any time during the year, including temporary, seasonal and part-time workers) to trigger the data submission requirements.
You can access OSHA's online portal for the electronic submission of your 2019 300A Annual Summary here:
https://www.osha.gov/recordkeeping/
Source: HPSS Construction Law Update, Dec 2019
NATIONAL NEWS FROM NRCA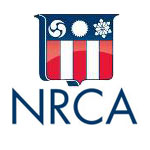 National Update: Worth sharing …
January 2020
Source: NRCA.NET
MEMBER BENEFITS & TOOLS
This month's highlighted member benefits and tools
ADVISORY NOTICE: Roofing Contractors Must Not Act as Public Adjusters – Check Your Contract Language
The CRA Board of Directors has issued an advisory with additional information and details about these public adjuster clauses we have seen being used in Colorado that basically state that the roofing contractor may negotiate or act as a public adjuster on behalf of the owner. This is against Colorado's Residential Roofing Law (SB38) and it is required that you must be a licensed public adjuster before you take on this role. Click here to view the advisory.
Concerning Ladder Liability. Help us in educating consumers and concerned citizens about the liability and risks involved with unattended ladders set for inspectors.
CRA Safety Group Workers' Comp Program. Receive a 4%-upfront discount, group or individual loss history dividend calculation and much, much more. Members of the program automatically belong to the CRA Safety Group whose focus is on continuing safety education and training and improving safety in the roofing community. In partnership with Moody Insurance Agency and Pinnacol Assurance. Call Kim Burkhardt. at 303-824-6600 to receive additional information regarding this program.
RoofersCoffeeShop Free Classified Ad. RoofersCoffeeShop is the premier networking site in the roofing industry, helping contractors find information, materials, services, tools, labor and training in one place. Share ideas and stories in our RCS Forum, and visit their classified ads section to sell and find items and get help. Use promo code CRA for your FREE classified ad.
---
Delivery of the E-Newsletter to Your Inbox
To guarantee delivery of the newsletter to your e-mail inbox each month, we ask that you add Debbie Hathorne to your address book using the following email: debbie@coloradoroofing.org. By adding this address to your contact list, we hope to avoid spam blockers/junk mail folders and ensure your receipt of the CRA newsletter in your inbox each month. Thank you.
---
© 2005-2020- Colorado Roofing Association