February 2020 Newsletter
Date posted
February 17, 2020
PRESIDENT'S MESSAGE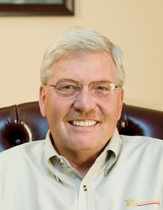 Greetings to all -
Well we're into February and we just got hit with over 3 feet of snow in the Northern Mountains. I saw that Winter Park has the second highest base at 83" next to Silverton with 86" base. The total snowfall is already 251". This all great news for winter sports enthusiast and the front range water needs.
To us roofing in the mountains it means about 12-15 calls a day for roof snow removals. Most of the calls are from past customers who understand the cost and process but a lot of them are new to the mountains and are in a complete panic that their roof will cave in any minute! After we educate them on how much snow, (weight wise) is on the roof and how much their roof will hold we usually get them calmed down and get them scheduled. But if we get another 100 inches this month as forecasted, it will be a very exciting March up here!
So on to CRA news. First, I want to remind everyone about the NRCA Roofing Day on April 21-22 to Washington D.C. This is your chance to meet your state representative in Congress. The Roofing Industry will have a day in Washington to let our state Representatives hear about our biggest challenges in the Roofing business. Such as worker shortages, immigration and Federal regulations. As you know, this is an election year and I feel it is incredibly important to have the largest contingency of Roofing professionals we can put together from our state. So again, please sign up! We had the third largest group in the country behind Texas and California last year. So, let's have the biggest contingency in the country and really get our representatives attention!
The last thing is the CRA awards dinner next Thursday Feb 20th. I'm looking forward to seeing everyone and catching up and seeing all the great jobs presented for the Jobs of the Year. I will be there front and center giving the year in review report so I hope to see you all there.
Jeff Johnston
The Roofing Company
CRA President
---
A BIG THANK YOU to our 2020 Sponsors!
| | |
| --- | --- |
| 2020 Industry Leader Sponsors | |
| A to Z Roofing | Flatiron Steel |
| ABC Supply Co. | Front Range Roofing Systems |
| Academy Roofing, Inc. | GAF Materials |
| Advanced Roofing Technologies | GCP Applied Technologies |
| Alpine Roofing LTD | Gulfeagle Supply |
| American Roofing Supply | Horn Brothers Roofing, Inc. |
| APOC | Interstate Roofing |
| Arapahoe Roofing & Sheet Metal | Johns Manville |
| Architectural Sheet Metal & Panels | K & P Roofing LLC |
| B & M Roofing of Colorado | Malarkey Roofing Products |
| Beacon Building Products | Moody Insurance Agency |
| Black Roofing, Inc. | Owens Corning |
| Boral Roofing | Pinnacol Assurance |
| Boulder Roofing, Inc. | SPEC Building Materials |
| CertainTeed | Superoofs |
| Daly & Black P.C. | Supreme Roofing Done Right, LLC |
| Drexel Metals | Tamko Building Products |
| Elite Roofing | Tecta America - Colorado |
| Elite Roofing Supply - CO, LLC | The Roofing Company |
| 2020 Silver Sponsors | |
| Cleasby Manufacturing | RTP Roofing Co. |
| Cotney Construction Law | Schafer and Company |
| F-Wave | Sheffield Metals |
CONTRACTORS | CONSUMER ALERT
Unlicensed company selling workers' compensation and health benefit plans to employers - including roofing companies here in Colorado!
Consumer Advisory: Colorado Division of Insurance Issues Cease & Desist for Agricultural Contracting Services Association
DENVER (Jan. 29, 2020) – The Colorado Division of Insurance (DOI), part of the Department of Regulatory Agencies (DORA), has issued a cease and desist order against Agricultural Contracting Services Association (ACSA) and its president, Marcus Asay. The company does business as a variety of entities including, but not limited to, American Labor Alliance, Omega, Oasis Labor Association, CompOne USA, Compass Pilot, and Omnis Benefit Plan Administrators.
Check your policies!

The company does business as a variety of entities including, but not limited to, American Labor Alliance, Omega, Oasis Labor Association, CompOne USA, Compass Pilot, and Omnis Benefit Plan Administrators.
ACSA and its various entities are not licensed to conduct insurance business in Colorado as required by Colorado insurance law, therefore, the products they offer are not valid insurance coverage. The DOI has ordered ACSA and Mr. Asay to stop soliciting, marketing, selling and issuing workers' compensation, death benefits, and health and wellness benefits to employers in Colorado. Learn More > > >
EVENT ANNOUNCEMENTS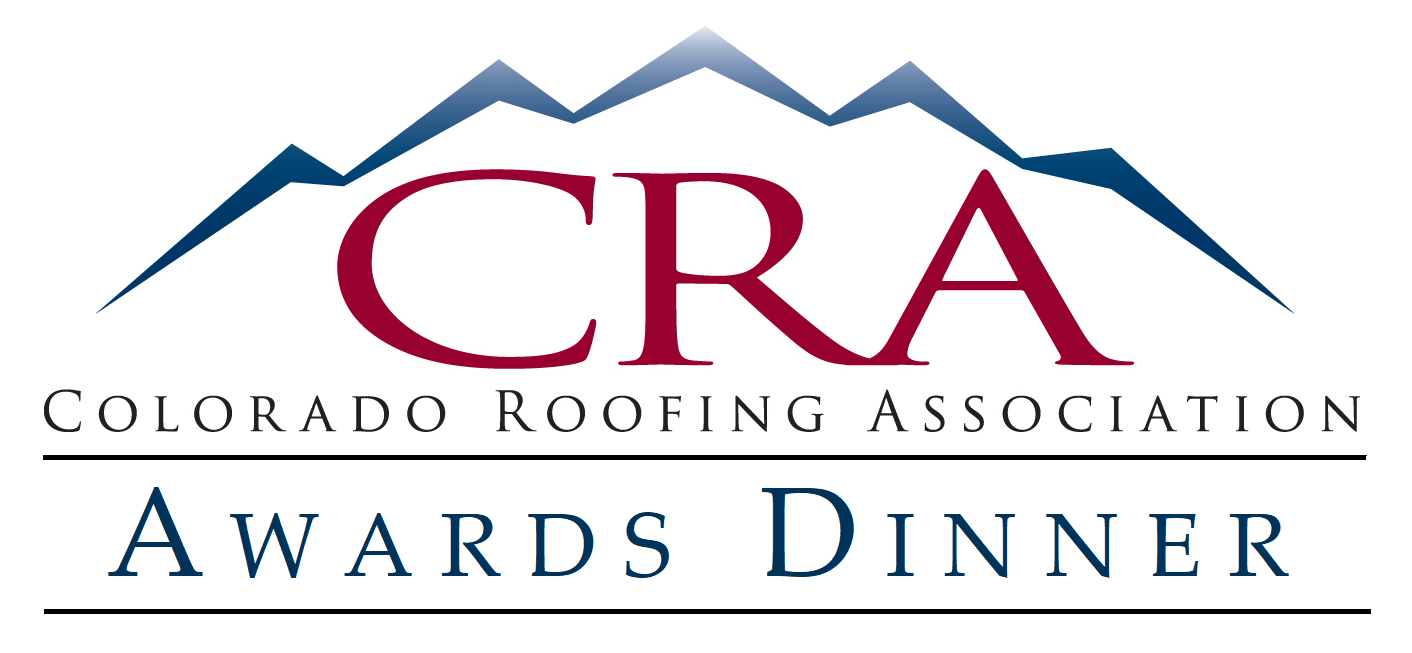 We are excited to invite you to our 19th Annual Celebration of the CRA Awards Dinner – an inspiring evening where we all can take the time to congratulate each other and ourselves on the difficult, complex, dangerous and exciting work we do every day! The Awards submissions have been judged and the winners selected. We are pleased about the number and variety of jobs that we continue to see each year and can't wait to share them with you along with the accomplishments of the CRA in 2019. Corporate tables of 10 will be available for $800 and individual dinner reservations are $85. A night of honoring and sharing the exceptional "people and projects of the CRA" will be re-energizing and an inspiration to all!
19th Annual
Thursday, February 20, 2020
5:30 pm Cocktails | 7:00 pm Dinner | 8:00 pm Awards Presentation

Omni Interlocken Spa & Resort
500 Interlocken Blvd.
Broomfield, CO.
Mark your calendars to attend, then look for your invitation to arrive in the next couple of weeks and be sure to send back your RSVP by February 14th.
(CRA Member CIU's = 1per person)
---
Membership Lunch | Thursday, March 19, 2020
Topic: GET YOUR GAME ON! Create an environment that inspires. Using HR and Leadership to create a more modern environment.
Gear up for 2020 with a clear mission to reduce turnover, increase morale and personally motivate yourself in taking on greater levels of performance - using game driven strategies that work on culture, leadership. Quick ideas to implement a creative mind-set so that people can thrive and succeed in modern day organization.
Reduce turnover - Identify personality types quickly for hiring purposes. Look at people.
Changing face of the workforce - Working with generational differences and why we drive each other crazy.
Motivate yourself to motivate others on tough days. Deliver results through people.
"Gamefication" - Strategies to make the work environment different and fun.
It's not just for management but for every employee to engage. You WILL NOT want to miss this low-cost opportunity to gain valuable knowledge for you and your business!
Thursday, March 19, 2019

The Denver Mart – Forum #1

451 E. 58th Ave (I-25 & 58th Ave)

11:30 - 1:15 pm

Cost: CRA member companies get TWO FREE lunches at this meeting. There is a $20.00 fee for additional employees (3 or more) from member companies. Non-member companies can attend for $40.
Gold Lunch Sponsors:

(We still have one Gold Sponsor spot available, call CRA today!)
Register to attend, by clicking on the "Register Now" link below.
(CRA Member CIU's = 2 per person)
---
Let it Hail, Let it Hail, Let it Hail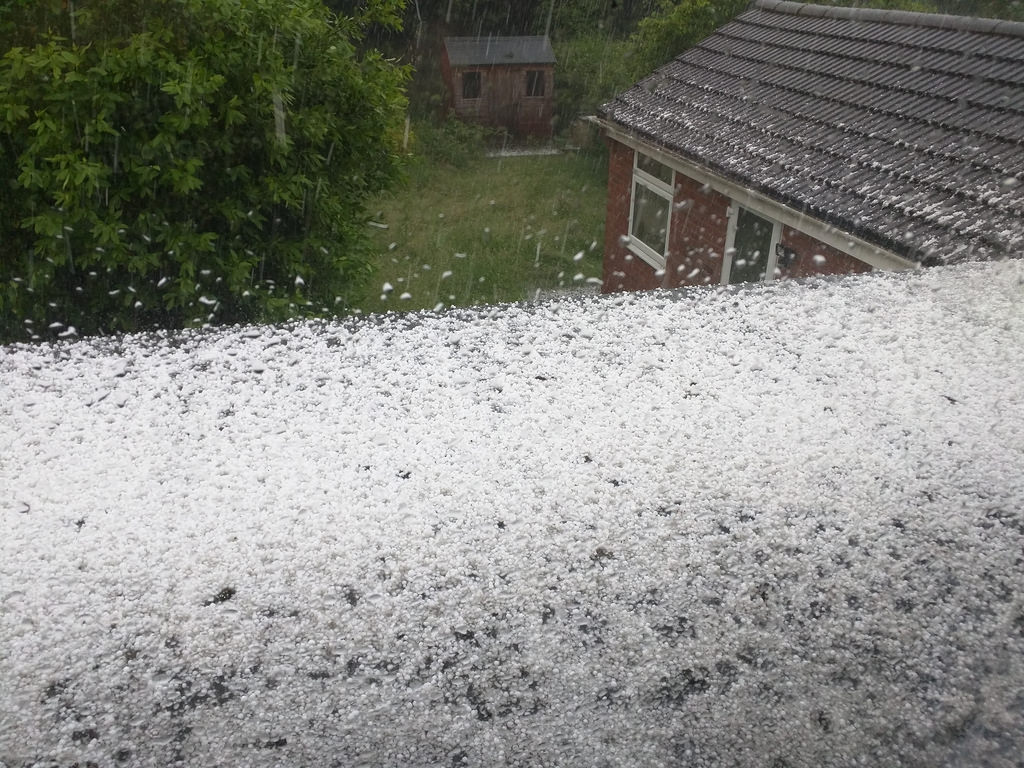 HAIL ASSESSMENT & DOCUMENTATION
PINPOINT SEMINAR | Thursday, April 9, 2020
We invite both commericial and residential roofing contractors to join us for a half-day seminar on hail assessments, "functional damage" and where the industry is headed tomorrow.
Determining whether or not hail caused a certain condition requires sound, systematic inspection procedures, thorough documentation, knowledge of the roofing product in question, and sometimes testing.
We will provide background on doing hail assessments so that the damage is properly documented. A discussion about the term"functional damage" including its historical origin and how it is being used and how to keep discussions open when this term is used to close the claim.
There are a number of projects now being examined by drone. We will look at using drones and discuss how this works and the problems using drones.
We will cover C.R.S. 6-22-101 thru 6-22-105 (SB38) - Colorado Consumer Protection / Residential Roofing Bill and the items you must be aware of along with C.R.S 10-2-103 that states a roofing contractor who is also licensed as a public adjuster may not act as the claim adjuster and then perform the work and vice versa.
This seminar will help contractors make sure the documentation they collect is done in a professional manner and clearly states what the hail did and did not do. The insurance companies expect a level of professionalism that is sometimes not being done. This seminar will help to standardize your reporting the way the insurance companies expect it.
Speaker: Rich Boon, P.E., Construction Support Services, has examined thousands of roofs working about 50/50 for and against insurance companies. He is a registered unmanned aircraft pilot that has used drones to examine hundreds of projects in several states looking for hail damage.
> > > Whether you are new to assessing hail damage or have been doing it for years, you WILL NOT want to miss this low-cost opportunity to gain valuable knowledge for you and your business!
Thursday, April 9, 2020

The Denver Mart | Forum Room Entrance

451 E. 58th Ave

1:00 - 4:00 pm

Cost: $30/per member and $60/non-mem
Register to attend, by clicking on the "Register Now" link below.
(CRA Member CIU's = 4 per person)
---
Texas Hold 'em Tournament | April 29, 2020
Joint event with ASA, AWCI, CRA, NUCA and RMSCA. Poker is a perfect legislative fundraiser. Winning is the objective, strategy is key, and there are rules to follow. Your participation will help us raise money for our legislative efforts in 2020 – funding a lobbyist, legislator and industry communication and participation in industry coalitions and organizations. Join us and try your hand at poker and politics.
SAVE THE DATE!

Thursday, April 29, 2020

Tradecraft Industries

6145 Broadway, Denver 80126

4:30 - 9:00 pm

Entry Fee: $99.00 Includes food, snacks and 3 drink tickets.

(CRA Member CIU's = 1 per person)
---
CRA Trade Show - 2020 Photo Gallery >>>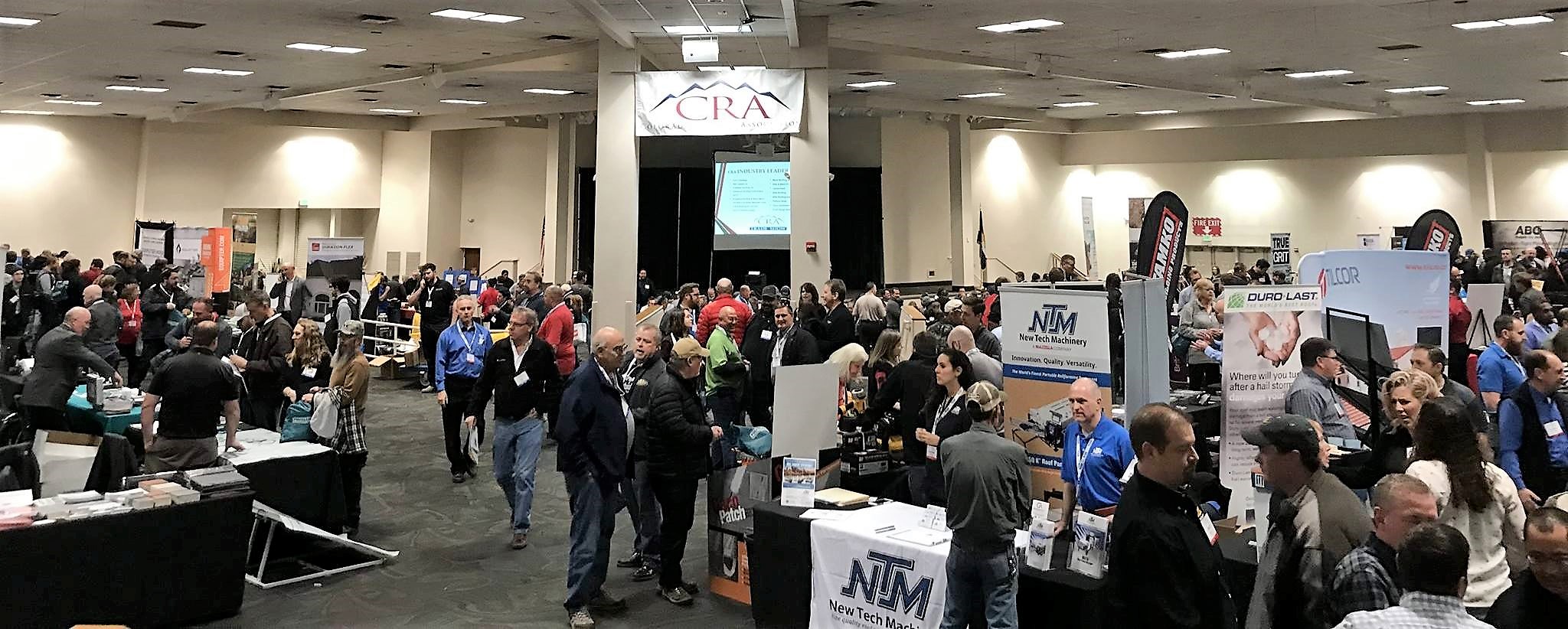 Click on photo to view full gallery.
Be sure to also CHECK OUT our recap video we've been sharing on social media.
Thanks again to all of our SPONSORS for making this a great show and to everyone who attended.
> > >
Mark your calendars for next year!
CRA Trade Show | Thursday Jan 28, 2021 | Denver Mart
---
Click here to view the full 2020 Event Calendar – calendar includes additional event dates, member luncheons, pinpoint seminars, Training Center courses, etc.
COLORADO LEGISLATIVE WATCH

We are monitoring several legislative issues at the state and local level along with public policy processes and municipal & county policy issues. Click the bill number & name to track the current status of each bill as they move their way through the legislative process.
Colorado
SB20-138 | Consumer Protection Construction Defect Time Period - Concerning increased consumer protection for homeowners seeking relief for construction defects. This bill increases the statute of limitations for actions based on construction defects from six years to 10 years. CRA urges you to vote "NO" on SB20-093. Just 3 short years ago we made strides to reform the construction defects law with HB-1279 and the Vallagio decisioN. Since then, Metro area annual condo starts rose 34%. Additionally, there are 2,782 condo units currently under construction and 109 future projects, totaling almost 17,000 units in the pipeline and representing opportunity for thousands of Coloradans. SB20-138 will have a negative impact by increasing the likelihood of litigation, driving up building costs and limit construction of affordable housing.
SB20-093 | Consumer And Employee Dispute Resolution Fairness - Concerning protections related to mandatory agreement provisions, and, in connection therewith, enacting the "Consumer and Employee Dispute Resolution Fairness Act". This bill makes binding arbitration clauses in consumer and employment contracts very difficult to enforce, which could drive up unnecessary litigation, increase costs for businesses and consumers.
HB20-1046 | Private Construction Contract Payment Requirements - Concerning payments in construction contracts governing improvements to private real property. In a construction contract of at least $150,000, HB 20-1046 restricts retainage to no more than 5% on certain private projects.
HB20-1022 | Sales And Use Tax Simplification Task Force - Concerning the sales and use tax simplification task force, and, in connection therewith, extending the task force, modifying the task force's duties, and removing the requirement that the task force undergo an evaluation by the department of regulatory agencies prior to the task force's repeal.
HB20-1023 | State Address Data For Sales And Use Tax Collection - Concerning certain address database systems used for sales and use tax collection.
HB20-1089 | Employee Protection Lawful Off-duty Activities - Concerning clarification that the prohibition on an employer terminating an employee for the employee's lawful off-duty activities extends to activities that are lawful under state law even if those activities are not lawful under federal law. This legislation undermines an employer's ability to create that safe environment through drug and safety policies/handbooks and, for certain employers, could cause them to violate federal law.
HB20-1154 | Workers' Compensation - Concerning the "Workers' Compensation Act of Colorado", and, in connection therewith, making changes that affect the timely payment of benefits, guardian and conservator services, offsets related to the receipt of federal disability or retirement benefits, the apportionment of benefits, the selection of independent medical examiners, limits on temporary disability and permanent partial disability payments, the withdrawal of admissions of liability, mileage expense reimbursement, the authority of prehearing administrative law judges, petitions to review, the reopening of permanent total disability awards, and appeals to the court of appeals.
National
ROOFING DAY IN D.C. 2020 | CAPITOL HILL FLY-IN | April 21-22, 2020. Mark your calendars -- the NRCA organized Roofing Day in DC will take place on April 21-22, 2019. Plan to attend. Last year NRCA, CRA, and other members of the construction industry got together in Washington, D.C. to talk to leaders in Congress about issues that affect our industry. For the last two years, over 400 professionals from Colorado and as far away as Alaska and Hawaii rallied to make their "one voice" heard. We want to have a BIGGER and BETTER presence this year. Register or learn more about Roofing Day in D.C. 2020 and view NRCA's latest video!
I don't want to forget to mention our Spring legislative fundraiser we are holding with our partners in the Colorado Contractors Legislative Advocacy Coalition (CRA, ASA, AWCI, NUCA & RMSCA). Please mark your calendars and consider joining us on April 29 for a Texas Hold'em Tournament. See the event details in the Event section above.
Last, if you are aware of any specific legislation I did not cover above that is coming up in 2020 that will affect our industry, please contact me so that we can follow and share with the membership. With your help, we can continue to work together for positive changes in the construction industry.
Jeff Johnston
The Roofing Company
Gov't Relations Committee Chair
ITEMS OF NOTE

WELCOME 6 New Members(s)… Brian Pierce Roofing, LLC, 309 Mount View Lane, Colorado Springs, CO 80907, Ph: (719) 630-1044 (Roofing Contractor - Res/Comm); Central States Manufacturing, 2010 North Western Avenue, Hartford, SD 57033, Ph: (605)231-4251 (Manufacturer); EDCO Products, 8700 Excelsior Blvd. Hopkins, MN 55343, Ph: (952) 945-2680 (Manufacturer); Endeavor Exteriors, 7808 Cherry Creek South Drive Ste 401 Denver, CO 80231, Ph: (720) 536-8870 (Roofing Contractor - Res/Comm); Kessler Roofing, Inc., 628 Victoria Dr., Fort Collins, CO 80525, Ph: 970-667-6850 (Roofing Contractor - Res/Comm) and Weathercraft Co. of Colorado Springs, Inc., 10755 Charter Oak Ranch Road Fountain, CO 80817, Ph: (719) 382-8511 (Roofing Contractor - Res/Comm).
---
Work Comp Verification Site - You can now TRACK your subs policies

Colorado uses Workers Compensation Coverage Verification (https://www.ewccv.com/cvs) for the public to verify coverage. The site provides the name of the insurer that wrote a workers compensation policy for a specific employer on a specific date.
Confirm your subcontractor has workers' compensation coverage with a few clicks of the mouse. Here's how:
Start at the Colorado Division of Workers' Compensation site
Click "Verification of Coverage"
Read the disclaimer and select "Accept"
For security purposes, type in the characters that appear and click "Submit"
Enter the employer name or the Federal Employer Identification Number (FEIN) and click "Search"
Click on the employer's name to see:
Insurance provider
Policy number
In December the verification website saw a new feature TRACK POLICY added:
12/12/19 Enhancement: The Track Policy feature for Workers Compensation Coverage Verification is now implemented. Any user with a valid email address can set up a subscription to be notified when cancellations and reinstatements are received for a given policy in a specific state. The service will store the user subscription for that policy until it expires or until the user deletes the subscription. (You MUST click the login button in the "Sign In" email in order to begin tracking policies. You will remain logged in for the rest of the day.)
---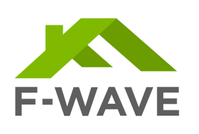 F-WAVE has announced a FREE Spanish Installation Training | Mar 17 in Colorado
Join F-Wave for a free Spanish installation training on Tuesday, March 17, 2020 at the CRA Training Center, 1660 Jasper St. Unit I, Aurora CO 80011. Breakfast burritos will be provided along with a raffle to win F-Wave merch! To register or for more information, contact Dave Van Dale at 303.990.7629 or by email.
---
Are you struggling with the new W-4 form? What Changed?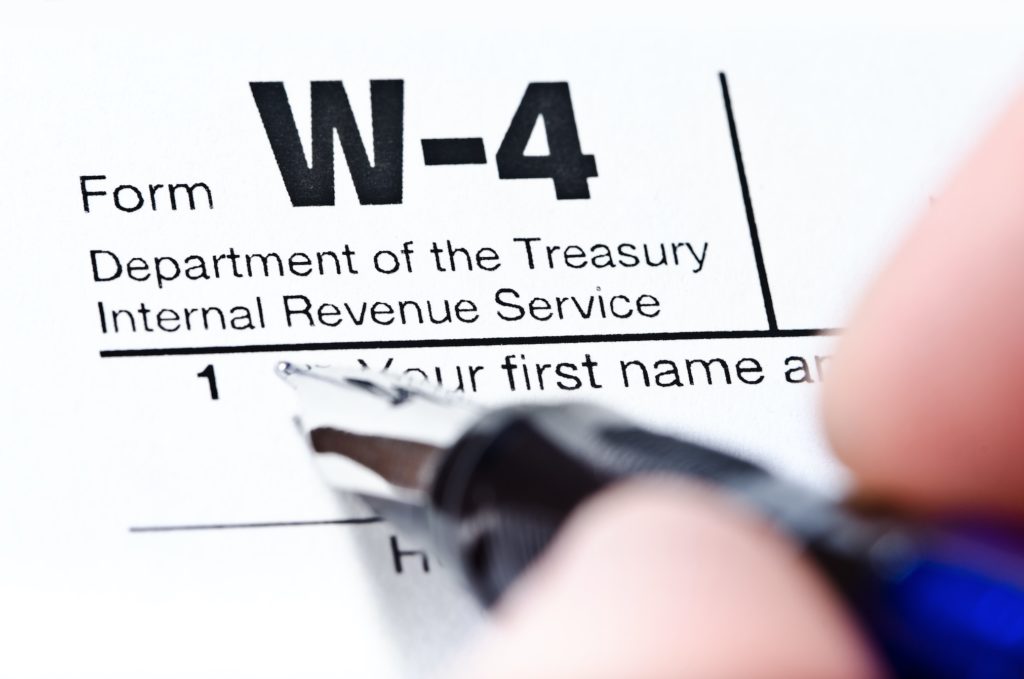 If you recall the last W-4 you completed, it was based on allowances. Employees indicated personal exemptions, or the amount of money to be deducted for themselves and dependents. You essentially provided a number of allowances that was reported to the IRS.
With the changes in the tax laws implemented in 2018, you cannot claim personal exemptions or dependency exemptions. The form has been updated to reflect these changes.
In the new form, the withholdings are calculated based on 5 steps – kind of like how you file your taxes.
With this new version, taxpayers also receive an additional privacy protection. Employees can indicate having more tax withheld without having to share this information with employers.
The updated form takes into account whether you have multiple jobs, if a spouse works, or if there is extra income from other sources.
How Do You Complete the Form?
If you've started a new job in 2020, or you are an employer issuing the W-4 to new employees in 2020, it is recommended that employees complete the form at home rather than on-site on the first day. If you want to accurately complete the form, you will probably want to use prior year tax forms, or pay stubs, as well as spend some time reviewing the withholding worksheets and comparisons.
The Basic Steps

There are 5 basic steps to completing the new form:

1) Enter personal information

2) Indicate multiple jobs, or if spouse works

3) Claim dependents

4) Make other adjustments, including:

Step 4(a): Investment and retirement income
Step 4(b): Deductions other than the standard deduction
Step 4(c): Any extra tax withholding per pay period

5) Sign the form

Note: Only two steps are required for employees to complete – Step 1, enter personal information, and Step 5, sign the form. Steps 2, 3 and 4 are optional and can be completed to provide more accurate withholding, or increase withholdings.
What Should I Do if I'm an Employer?
For any new employees starting on or after January 1, 2020, the new W-4 form will need to be used.
For any employees hired before January 1, 2020, you can give the option to re-submit the 2020 form. Employees are not required to complete a new form, however, explain that withholdings may not be as accurate as with the new form.
If a new employee does not complete the new form, employer instructions indicate that employers should handle the withholdings as a single filer with no adjustments.
You may need to manage different withholding set-ups in your payroll software, so just be sure you are aware that there may be differences.
What If I Have Questions?
While the new form may be "less complicated", there is still an adjustment period to understanding the changes and communicating these to employees. Here are some additional resources to help answer your questions on the new W-4 Employee Withholding Certificate:
IRS FAQ Page:
https://www.irs.gov/newsroom/faqs-on-the-2020-form-w-4
W-4 Webinar:
PDF of 2020 W-4 Form:
https://www.irs.gov/pub/irs-pdf/fw4.pdf
CODE NOTICES & UPDATES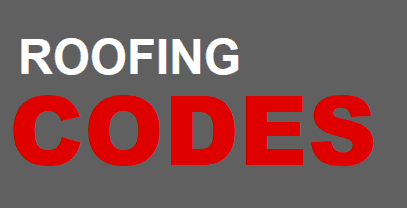 The following city and/or counties have made updates/announcements this past month.
CITY & COUNTY OF Broomfield | 2018 Code Proposed Adoption - Broomfield's Building Division is taking the 2018 code package to City Council for review and approval. The first reading was scheduled for January 14th City Council meeting and the second reading and public hearing is scheduled for February 25th City Council meeting. The proposed effective date is April 15, 2020 and would apply to any permit issued as of that date. If you have any questions, please call Tim Pate, CBO, at 303-438-6373. Learn more >>
CITY & COUNTY OF DENVER - Adoption of the 2019 Denver Building and Fire Code & New Permit Counter Hours
On December 26, 2019, Denver adopted an updated building and fire code based on the 2018 series of base codes from the International Code Council (ICC). The new building code will also include a "Denver Green Code" designed to encourage more sustainable design and construction practices. Learn more >>
New permit counter hours & contact info - The following permit counters will close at 3 p.m. on Mondays and stay open until 4 p.m. on Tuesdays: Log In, Logged-in Plan Pick-up, Quick Permits, Resubmittals and Customer Service. We encourage you to use our 24/7 online option instead.
TOWN OF JOHNSTOWN | 2018 Code Proposed Adoption - The Town of Johnstown has authorized the adoption of the family of the 2018 International Code's was approved. The adoption includes the International Building, Residential, Fire, Plumbing, Mechanical, Fuel Gas, Existing Building, Maintenance, and Energy Conservation Code's. The effective date will be February 1, 2020.
SUMMIT COUNTY | 2018 Code Proposed Adoption - The Summit County Building Department will be adopting the 2018 International Code Council (ICC) code series with amendments, effective January 1, 2020. View their 2018 Code Amendments (pdf) for the 2018 International Code Council (ICC) code series.
---

Ready to get started? Click below to pull your first report!
If you don't know your CRA login, click here for instructions on how to activate/create your account.
CRA TRAINING CENTER
Training Classes
Online Enrollment now open for the following training courses. Space is limited; be sure to sign up now!
---
February 25-26 | TPO/EPDM
This 2-day course is intended for installers who are newer to the industry who are seeking in depth knowledge of TPO and EPDM systems as well as learning proper installation methods for membranes and flashings.
---
Starting March 3rd – INTRODUCTION TO ROOFING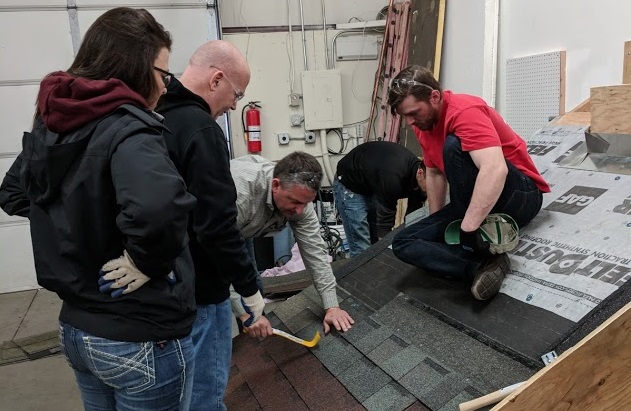 Our Introduction to Roofing class will expose students to the basics of roofing and teach them what they are doing, why they are doing it and give them an understanding that roofing can lead to several career paths within the industry. 6-day course.
Don't think you need all 6 days, check out this student testimonial from Hannah Kane from fall 2019.
Member CIU's = 8 per person.

---
March 19-20 | METAL ROOFING
This 2-day course will to expose students to working with different types of metal, issues to consider and learning proper techniques. Class is intended for students who have background in roofing and/or for installers who have not yet worked with sheet metal.
Member CIU's = 8 per person.
---
SAFETY SPOTLIGHT
Extension Cord Safety Toolbox
Source: SFI Safety Sentinel, Feb. '20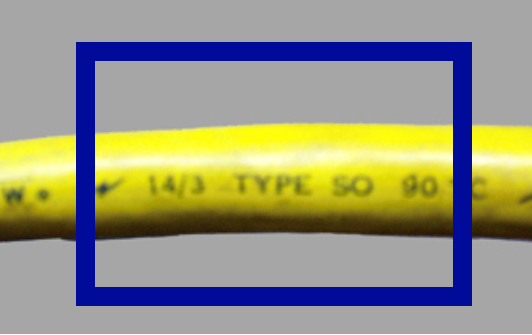 We use extension cords almost every day both at work and at home. These are very useful devices, but they can present a fire or shock hazard when either worn out or used improperly.
Types of extension cords
Extension cords come in either two or three-wire types. Two-wire extension cords should only be used to operate one or two small appliances.
Two-wire cords are not allowed in the workplace to operate any tools or equipment. Three-wire cords are used for outdoor appliances, electric power tools and equipment. The third wire on this cord is a ground and this type of cord should never be plugged into any ungrounded electrical outlet. Only grounded extension cords are to be used with power tools unless the tool is double insulated.
Construction sites require extension cords, which are specified by the National Electric Code for hard usage or extra hard usage. The cord will be marked to show if it is designed for Hard or Extra Hard Usage. Examples include: Type SJO, SJTO, SO, etc. An easy way to remember is the make sure the cord is marked with an "S" for Safe. Also, remember to always plug your cord into a GFCI outlet.
Care and inspection of extension cords
Extension cords must be treated with care and checked regularly for damage or deterioration. The cord itself should never be pulled to disconnect it from an electrical source, remove it by the plug. They should not be placed under rugs or furniture and should never be strung through doorways, windows, walls, ceilings, or floors. Cords should be protected from vehicular traffic. Damaged cords present a potential fire or shock hazard and should be destroyed and replaced immediately.
An extension cord should never be used as a substitute for permanent wiring. They should not be fastened to a building or structure, even though staples are sold for this purpose at many hardware stores. Avoid plugging two cords together to make a longer one. It's best to use one cord in a continuous length from the receptacle to the appliance or tool. Extension cords, which are either connected together or are too long will reduce operating voltage and operating efficiency of tools or appliances and may cause motor damage.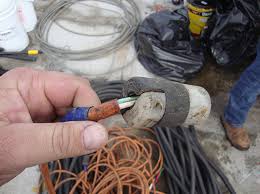 Frayed Extension Cord

You should always check for damage to extension cords. Damaged and frayed extension cords were used during this roofing project (photo) and even though the potential for electrical shock or fire may have been limited in this situation, the risk of damage and property loss had a fire occurred could have been significant. Before beginning any roofing project, make sure to do a detailed check of extension cords and repair or replace any areas that seem suspect.
Extension cords are convenient devices, which we often take for, granted in our everyday activities, but which need proper care and attention. Use good housekeeping practices at home and at work, to keep extension cords from being a tripping hazards or becoming damaged. Inspect them regularly for wear and replace defective units.
Prevent potential electrical hazards that may lead to someone's injury - watch this video > >
---
Roofing ranks 4th among most dangerous US jobs, study says
Roofing came in fourth among the 25 most dangerous jobs in the country, due to a higher rate of fatal injuries and risks from falling and working outside in hot weather, a 24/7 Wall St. analysis reveals. The report, which used data from the Bureau of Labor Statistics, found that roofing is one of four professions in which the annual rate of fatal incidents was 50 or more for every 100,000 full-time employees. Read more > >.
Source: https://247wallst.com/special-report.
NATIONAL NEWS FROM NRCA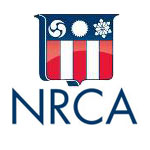 National Update: Worth sharing …
February 2020
Source: NRCA.NET
MEMBER BENEFITS & TOOLS
This month's highlighted member benefits and tools
ADVISORY NOTICE: Roofing Contractors Must Not Act as Public Adjusters – Check Your Contract Language
The CRA Board of Directors has issued an advisory with additional information and details about these public adjuster clauses we have seen being used in Colorado that basically state that the roofing contractor may negotiate or act as a public adjuster on behalf of the owner. This is against Colorado's Residential Roofing Law (SB38) and it is required that you must be a licensed public adjuster before you take on this role. Click here to view the advisory.
Concerning Ladder Liability. Help us in educating consumers and concerned citizens about the liability and risks involved with unattended ladders set for inspectors.
CRA Safety Group Workers' Comp Program. Receive a 4%-upfront discount, group or individual loss history dividend calculation and much, much more. Members of the program automatically belong to the CRA Safety Group whose focus is on continuing safety education and training and improving safety in the roofing community. In partnership with Moody Insurance Agency and Pinnacol Assurance. Call Kim Burkhardt. at 303-824-6600 to receive additional information regarding this program.
RoofersCoffeeShop Free Classified Ad. RoofersCoffeeShop is the premier networking site in the roofing industry, helping contractors find information, materials, services, tools, labor and training in one place. Share ideas and stories in our RCS Forum, and visit their classified ads section to sell and find items and get help. Use promo code CRA for your FREE classified ad.
---
Delivery of the E-Newsletter to Your Inbox
To guarantee delivery of the newsletter to your e-mail inbox each month, we ask that you add Debbie Hathorne to your address book using the following email: debbie@coloradoroofing.org. By adding this address to your contact list, we hope to avoid spam blockers/junk mail folders and ensure your receipt of the CRA newsletter in your inbox each month. Thank you.
---
© 2005-2020- Colorado Roofing Association