February 2021 Newsletter
Date posted
February 11, 2021
PRESIDENT'S MESSAGE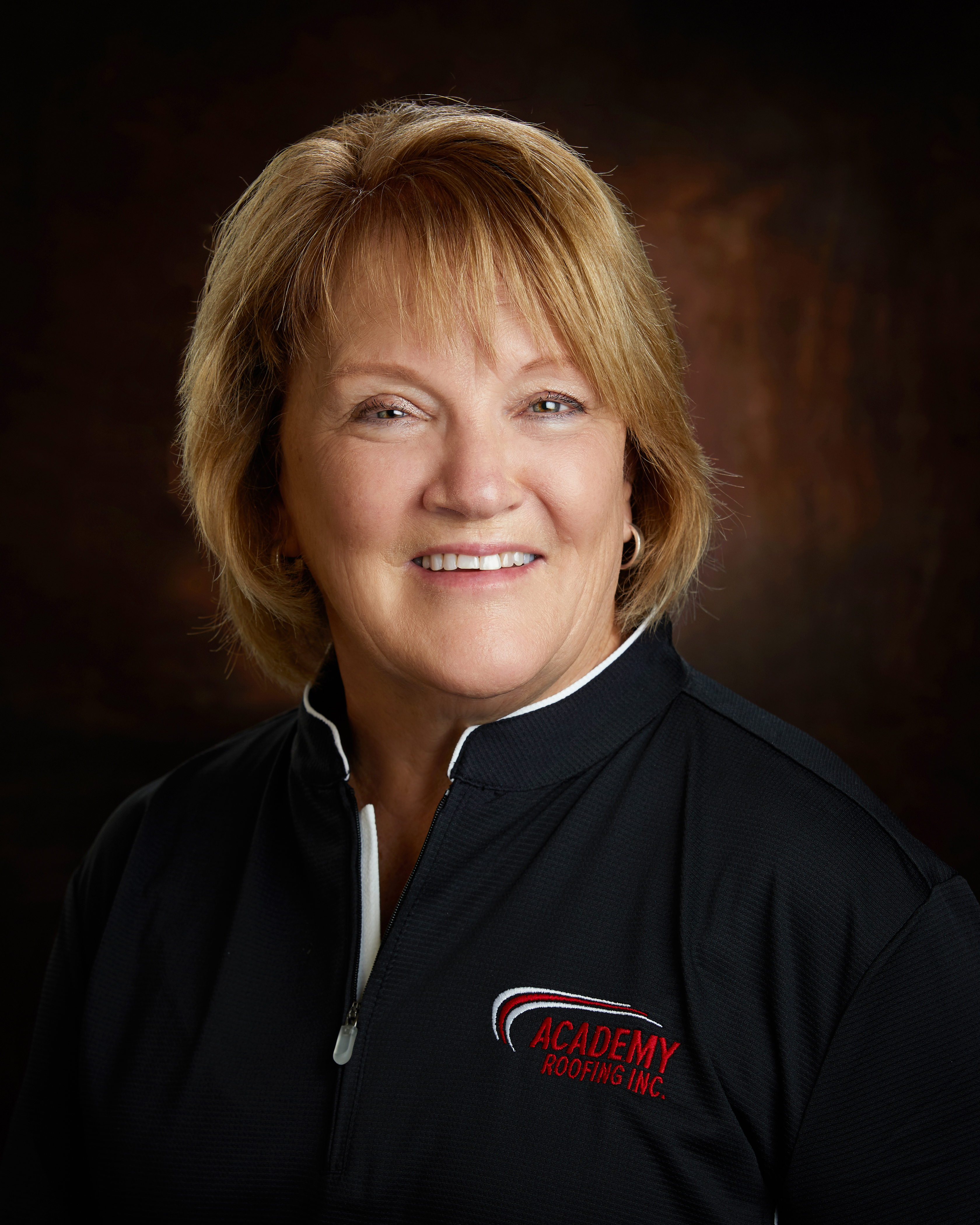 February! In the Colorado roofing industry, February is almost a bad word. The weather challenges are many and the shortened month always makes the revenue less than what anyone would like. But a bright spot in the month is the annual CRA Awards Dinner. If you've never attended one of the dinners, you're missing out! It's an industry see and be seen event, with a lot of networking, recognition of outstanding work performed by contractor members and a Lifetime Achievement award for a deserving individual in the CRA community.
This year, things are a little different than in the past. Unfortunately, we can't hold our event in person due to the ongoing concerns with coronavirus. (Are you beginning to hate that word as much as I am?) But that didn't stop our members from submitting an astounding 24 jobs for the 2020 Job of the Year competition. I hesitate to call it a competition because the jobs are each and every one, difficult, challenging and yes, works of art!
It's not fun that we can't be together! But we are going to celebrate this year's crop of jobs anyway! We will host a virtual event to unveil the winning jobs on Thursday, March 25th. Unfortunately, we just couldn't make everything work to have the event in February. Information on the virtual Awards Dinner will be forthcoming, but mark that date on your calendar now! I always look forward to seeing the jobs that are submitted! Every year I am amazed by the complexity of the jobs as I prepare the scripts that accompany the video. Your jobs have stopped me in my tracks many times! I sit at my desk and wonder, "how in the world did they do that?"
Our judges are roofing contractors from across the country. When we first started the Awards Dinner, we used judges from the metro area (roof consultants, GCs, homebuilders, etc.), but for many years now we have called on volunteer roofing contractors from all over the United States to judge the entries. The judges seem to enjoy the task and they give serious attention to every project. You've probably all had a job that you thought should be a winner but it wasn't chosen. Sloppy applications, obvious safety violations in pictures and a disregard of the facts will affect a company's ability to secure a Job of the Year win. So, keep those things in mind in the future as you put your entries together.
So, come along with us on March 25th and help all of us give the industry a huge pat on the back! Event details are coming soon! We hope to have you join us.
Until next month, stay safe and healthy out there!
Suzie Boyd
Academy Roofing, Inc.
CRA President
---
THANK YOU to our 2021 Sponsors!
| | |
| --- | --- |
| 2021 Industry Leader Sponsors | |
| A to Z Roofing | Gulfeagle Supply |
| ABC Supply Co. | Interstate Roofing |
| Academy Roofing, Inc. | Johns Manville |
| Advanced Roofing Technologies | Malarkey Roofing Products |
| American Roofing Supply | Moody Insurance Agency |
| Arapahoe Roofing & Sheet Metal | Owens Corning |
| B & M Roofing of Colorado | Pinnacol Assurance |
| Beacon Building Products | SPEC Building Materials |
| Black Roofing, Inc. | Superoofs |
| CertainTeed | Supreme Roofing Done Right, LLC |
| Daly & Black P.C. | Tamko Building Products |
| Elite Roofing Supply - CO, LLC | Tecta America - Colorado |
| Flatiron Steel | The Roofing Company |
| Front Range Roofing Systems | Tiley Roofing, Inc. |
| GAF Materials | Valor Roof & Solar |
| GCP Applied Technologies | |
| | |
| 2021 Silver Sponsors | |
| Cleasby Manufacturing | RTP Roofing Co. |
| F-Wave | Sheffield Metals |
| | |
Webinar: Importance of Snow Retention on Roofs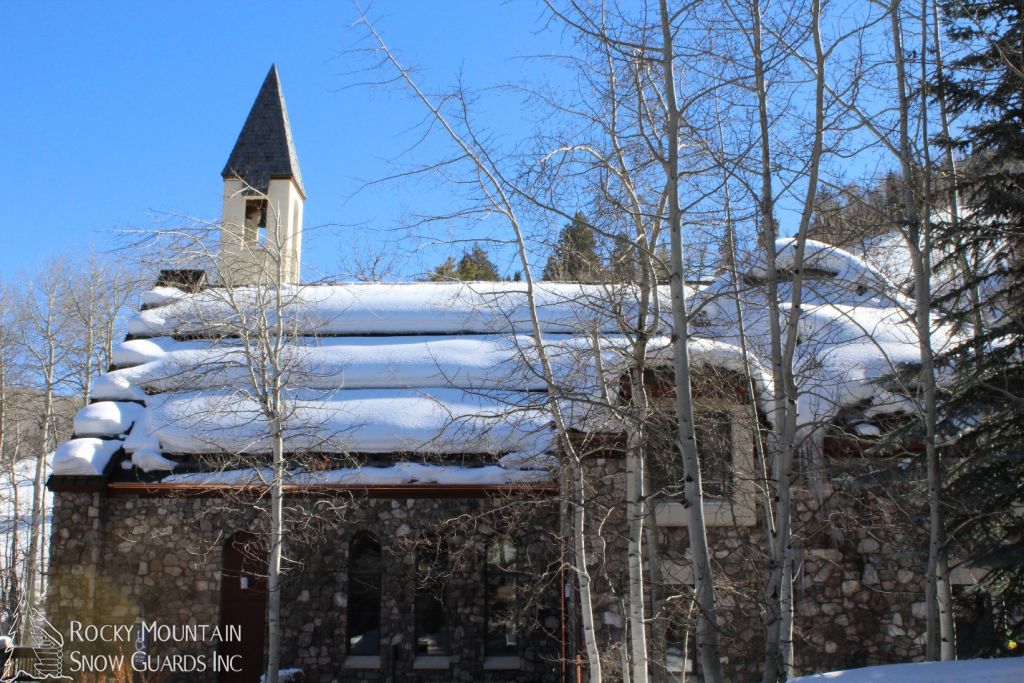 Attention Residential & Commercial Contractors!
You don't want to miss this opportunity to educate yourself on snow retention systems and understand how to prevent damage to people and property and contractor liability.
Do you work along the Foothills or Mountains? You need to attend this webinar. Key items that will be covered in this workshop include:
Overview of snow retention systems and why they are important in Colorado
Types and differences between systems
How snow loads are calculated and the importance of proper snow retention system design.
Retention tips, contractor liability and more.
Speaker: Lars Walberg, Rocky Mountain Snow Guards
Wednesday, February 24, 2021

Zoom Webinar

2:00 - 3:30 pm

Cost: $30/per member and $60/non-member per session.

*Zoom meeting details will be emailed upon registration.
CRA Member CIU's = 2 per person. 
---
Awards Dinner | Exciting Announcement!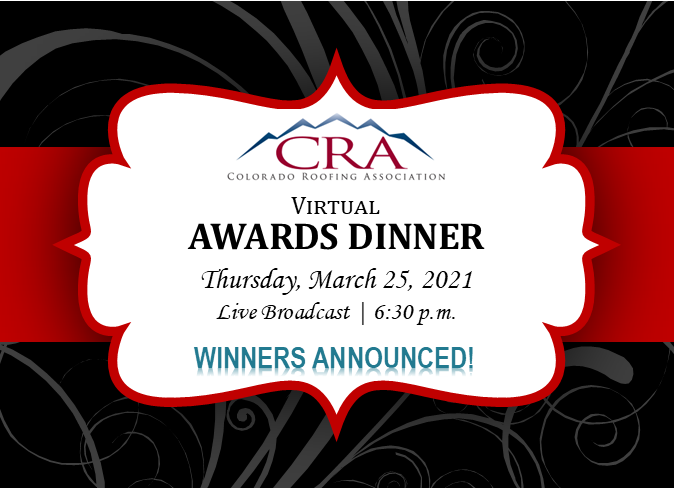 Awards Dinner Celebration | Live Broadcast | Mar 25
Originally, the 2020 Job of the Year award winners were to be announced on Feb 18th. Due to the overwhelming number of 2020 Job of the Year Award submissions, we are reenergized and excited to announce a live virtual Awards Dinner celebration on Mar 25 to announce our winners and celebrate 2020!
The date postponement allows us to make preparations to bring you a virtual event worth attending. Our new date and live broadcast is scheduled for Thursday, March 25, 2021 at 6:30 p.m. Pour yourself a drink and grab your favorite snack and let's connect for a virtual celebration. Save this date to your calendar and get registered for free so we know you're coming.
CRA Member CIU's = 1 per person. 
---
Click here to view the full 2020 Event Calendar – calendar includes additional event dates, member luncheons, pinpoint seminars, Training Center courses, etc.
CRA TRAINING CENTER
Spring Training Classes | Registration Now Open
February 23-24 | TPO/EPDM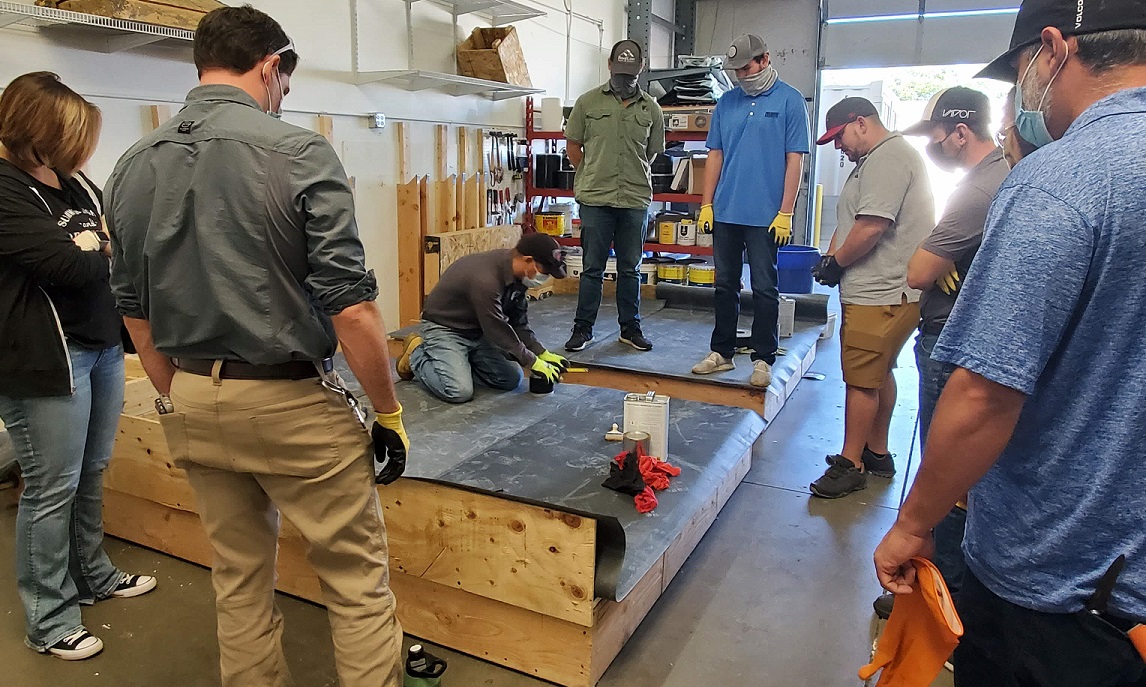 This 2-day course is intended for installers who are newer to the industry who are seeking in depth knowledge of TPO and EPDM systems as well as learning proper installation methods for membranes and flashings. Small class size with Covid-19 restrictions and safety protocols in place; Tuesday & Wednesday, 8 max students.
---
February 26 | Roof Coatings

This 1-day course is intended for installers of all levels who are seeking in depth knowledge of roof COATING systems as well as learning the types and differences between coatings, damp proofing and waterproofing along with application methods. Small class size with Covid-19 restrictions and safety protocols in place; Tuesday, 8 max students.
---
March 4 | Roof Coatings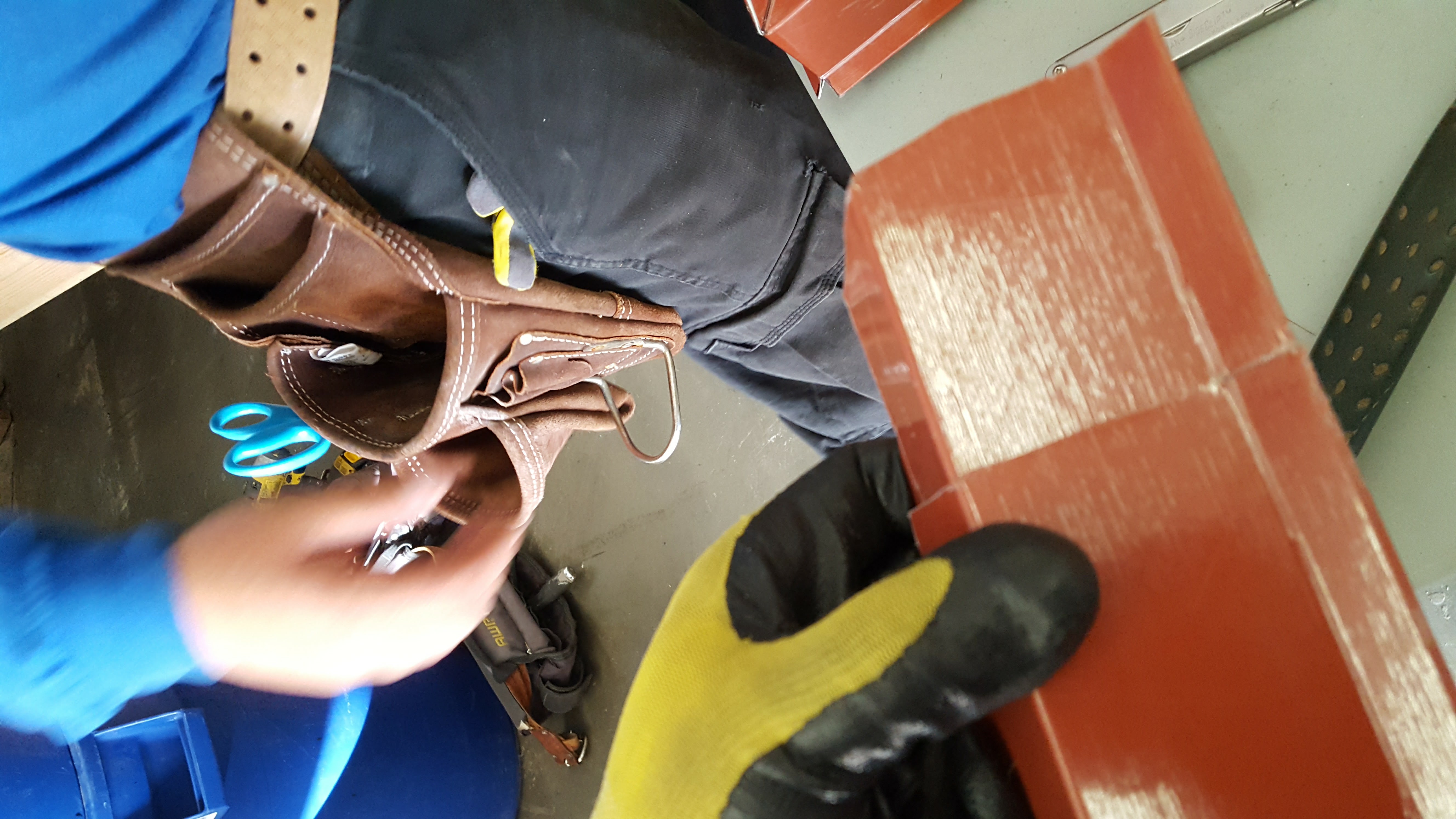 This 2-day course will to expose students to working with
different types of metal, issues
to consider and learning proper techniques. Class is intended for students who have background in roofing and/or for installers who have not yet worked with sheet metal. Small class size with Covid-19 restrictions and safety protocols in place; Thursday & Friday, 8 max students.
---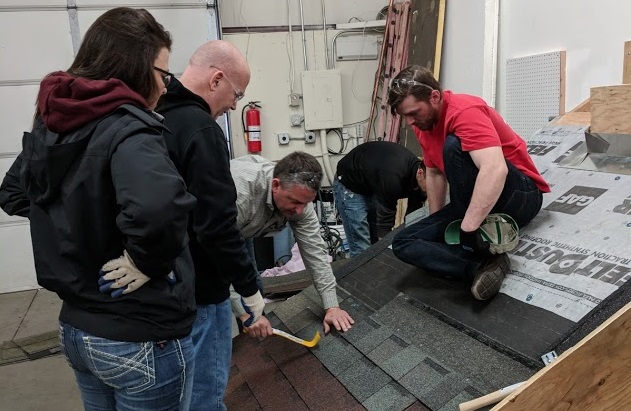 Mar 10-18 | Introduction to Roofing
Our Introduction to Roofing class will expose students to the basics of roofing and teach them what they are doing, why they are doing it and give them an understanding that roofing can lead to several career paths within the industry. Small class size with Covid-19 restrictions and safety protocols in place; 6-day course. (March 10, 11, 12 and Mar 17, 18, 19)
---
CRA Member CIU's = 8 per person upon successful completion of course.
Click here to view the full 2020 Training/Event Calendar – calendar includes Metal 2- Day, EPDM/TPO 2-Cay, Coatings 1-Day and other Intro to Roofing dates.
COLORADO LEGISLATIVE WATCH

Get Involved!
The Colorado legislature convened on January 13 and passed several Covid-19 specific bills and then adjourned for a month - the recess is set to last until Feb 16th. We are still hearing rumors of Elimination of Tax Credit and Work Comp bills - but no details yet to share.
We are working on payment reform legislation and our efforts are paying off. Please continue to reach out to your legislators to discuss our bill with them. We have the most recent draft and a fact sheet on the joint coalition CCC web site.
If you have not already done so, we also continue to ask for statements of impact. See below.
Colorado
Retainage | We still need your stories!!
CRA along with our coalition partners; American Subcontractors Association of Colorado, Associated Wall and Ceiling Industries of Colorado, Rocky Mountain Steel Construction Assn and National Utility Contractors Assn of Colo will be re-introducing legislation at the 2021 Colorado Legislative session to reform PRIVATE retainage to mirror PUBLIC retainage statute of 5%.
We need statements from our members that speak to the IMPACT of retainage on their business. Considerations are: cash flow, business development, receivables/aging, line of credit, employee pay increases/benefits, new hires etc.
Please share your stories so we can share them with legislatures. Email to Debbie Hathorne with your STATEMENT OF IMPACT OF RETAINAGE. Please include your business name and address and home address as part of your statement. The reason we are asking is because it is our goal to gather statements from across the state that represent each house/senate district in Colorado. We will not share your home address, but plan to compile statements and provide legislators your name, business name and your statement of impact.
> > > Better yet...we ask that you reach out directly to your legislators and share your stories and why the legislation is needed. You can find tips on contacting them here.
National
ROOFING DAY IN D.C. 2021 | CAPITOL HILL VIRTUAL FLY-IN | March 23-24, 2021.
The CRA is working with NRCA's efforts to promote and make Roofing Day in D.C. 2021 a big success. You—and fellow roofing professionals—will meet virtually with Congress to discuss important issues facing the industry. It is crucial members of Congress 'see you' and hear about the critical issues facing your company and the roofing industry. Learn more about Roofing Day in D.C. 2021.
Please let me know of any legislation coming up in 2021 that we need to research/share. Thank you.
Jeff Johnston
The Roofing Company
Gov't Relations Committee Chair
CODE NOTICES & UPDATES
GET YOUR FREE ROOFING CODE REPORTS
This is a valuable member benefit. Simply sign into your CRA member portal to receive instant access to free reports that hold the most valuable address specific building codes for roofers.

Ready to get started? Click below to pull your first report!
If you don't know your CRA login, click here for instructions on how to activate/create your account. ** You can pull more than one report at a time, but you must return to the CRA Code page to enter each address.
---
This month's Building Code updates/notices:
FAA rule may allow more flexible drone use in worksite inspections. Feb 1 - New FAA rule expanding uses for flying small drones may open doors to uses in worksite inspections The Federal Aviation Administration (FAA) recently announced a final rule allowing operators to fly small drones, also called unmanned aircraft systems, over people under certain circumstances. It expands the circumstances under which drones can operate without a waiver or exemption. This new rule could lead the Occupational Safety and Health Administration (OSHA) to push for the increased use of drones in
worksite inspections. Read More.
Have you heard of any upcoming building code changes with any of the municipalities you work with? Please share them with us by emailing the BC&S Committee via Debbie at debbie@coloradoroofing.org.
WELCOME 1 New Members(s)…
Colorado's Best Roofing, Inc., 6444 East Hampden Avenue #380, Denver, CO 80222, Ph: (303) 797.7663, (Contractor - Comm/Res).
---
2021 SUBSTRONG | February 24-26, 2021

ASA Colorado is inviting CRA member to 2021 SUBStrong being held on February 24-26, 2021. This is a 3-day virtual conference and trade show focusing on building the bottom line of the construction subcontractor business.
SUBStrong hosts webinars, workshops, roundtable discussions, daily lunch & learn, business tips, meetings, videos, and tradeshow, delivering resources and solutions you need to build your bottom line.
Finance
Health & Safety
Business Development
Construction Management
Don't miss this opportunity to build your bottom line. Click here for more information | Register Now.
---
Stone Coated Steel Training | March 30-Apr 1

Boral is taking over the CRA Training Center at 1660 Jasper St., Unit I in Aurora, CO to help you and your team learn roofing installation and labor saving techniques on Boral's Stone Coated Steel roofing product -- including best practices on battens and direct to deck techniques. Boral is offering both crew and owner/sales training opportunities.

Mar 30 & 31 | 8:00 am-5:00 pm - Boral Steel Stone Coated Steel Roofing hands-on training (CREWS)
April 1 | 9:00 am-12:00 pm - Boral Steel Stone Coated Steel Marketing/Sales Information (Owners/Sales Managers)
Training is free; limited to 2 people per company each day. Bring your own tools. Please RSVP to Glenn Summerlin.
---
Repair Technician & Field Manager Position Available
If you have experience in commercial and residential roofing installation & repairs, please read on!
Ability to solve complex roofing issues independently is key, excellent communication skills, attention to detail while being able to maintain an excellent rapport with team, customers and direct reports.
Ground floor opportunity for a "take charge", hands on individual with the ability to multitask.
W2, vehicle provided, full-time position with employee benefits, base plus bonuses
This position will be in charge of field production quality management and managing repairs.
Want to learn more? Contact Natalie at natalie@assurancecontractors.com.
---
Colorado Labor and Employment Law Update

Attention Colorado Contractors. Philip J. Siegel of Hendrick, Phillips, Salzman & Siegel, P.C. has shared important labor and employment rules which became effective in Colorado on January 1.
Equal Pay Transparency Rules
Wage Protection Rules
Healthy Families and Workplaces Act
Click to see the memorandum.
---
Survey: Only 53% of construction workers want vaccine
Slightly more than half of construction workers responding to a Morning Consult survey said they would get the coronavirus vaccine if it were made available. That percentage is higher than for retail, transportation and food and beverage workers but well below that of employees in fields such as higher education.
Read full article ifrom RT3 Smartbrief | Construction Dive
---
U.S. DEPT. OF Labor Issues Final Rule on Subcontractor Status
The U.S. Department of Labor announced a final rule clarifying the standard for employee versus independent contractor status under the Fair Labor Standards Act (FLSA).
Read full article from Roofing Contractor Magazine
SAFETY SPOTLIGHT

OSHA Raises Penalty Maximums for 2021
OSHA has raised its maximum civil penalty amounts for 2021. Effective immediately, all penalties assessed after January 15, 2021 are increased as follows:
OSHA's maximum penalties for serious and other-than-serious violations will increase from $13,494 per violation to $13,653 per violation.
The maximum penalty for willful or repeated violations will increase from $134,937 per violation to $136,532 per violation
Visit the OSHA Penalties page for more information.
---
OSHA Updates Coronavirus standards
On January 29, 2021, OSHA issued updated guidance for protecting workers from COVID-19. Seeking to mitigate and prevent viral spread in the workplace through stronger worker safety guidance to help employers and workers implement a coronavirus protection program and better identify risks which could lead to exposure and contraction.
The complete guidance can be found here: https://www.osha.gov/coronavirus/safework.
---
OSHA Recordkeeping and Reporting WEBINAR for Colo (Region VIII) | February 17
Join OSHA's Denver/Englewood office on February 17 (8 am MST) for a review of OSHA's recordkeeping standard (29 CFR 1904). This discussion will outline the basics of what makes an injury or illness recordable and/or reportable and how employ-ers should maintain, post, and, in some cases, electronically submit their annual summary (300A Form) to OSHA. Current guidance on recording and reporting work-related cases of COVID-19 will also be covered.
To sign up for the session, contact John Olaechea (Or call 720-264-6586) by February 12.
NATIONAL NEWS FROM NRCA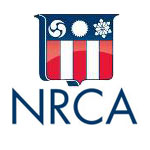 National Update: Worth sharing …
February 2021 10@10Register now for Roofing Day in D.C. 2021. Registration is open for Roofing Day in D.C. 2021, to be held in a virtual format March 23-24. Visit here to register and join fellow roofing professionals at the premier roofing industry advocacy event of the year.
Congressional COVID-19 pandemic response. President Biden recently released the American Rescue Plan, a $1.9 trillion COVID-19 relief proposal, which includes direct payments of $1,400 to certain Americans; increases the federal per-week unemployment benefit from $300 to $400 and extends it through Sept. 30; and increases the federal minimum wage to $15 per hour by 2026.
Paycheck Protection Program update. In late January, the Small Business Administration released an interim final rule regarding PPP loan forgiveness requirements and loan review procedures as amended by the COVID-19 relief package signed into law Dec. 27, 2020, and new data regarding PPP loans.
President Biden issues Executive Order regarding protecting workers from COVID-19. On Jan. 21, President Biden issued an Executive Order, Protecting Worker Health and Safety, with the purpose of further protecting workers from COVID-19.
President Biden sends immigration proposal to Congress. President Biden released the U.S. Citizenship Act of 2021, which lays out his vision of immigration reform. Sen. Robert Menendez (D-N.J.) and Rep. Linda Sanchez (D-Calif.) indicate they plan to formally introduce the proposal in Congress soon.
President Biden issues executive actions that may affect your business. On Jan. 20, President Biden issued an array of executive actions related to regulatory review modernization, worker safety from COVID-19, climate change, and advancing equity and diversity among federal contractors and grantees.
National Apprenticeship Act of 2021 approved by House of Representatives. On Feb. 5, the House passed H.R. 447, the National Apprenticeship Act of 2021, legislation to authorize nearly $3.5 billion over five years to expand existing Registered Apprenticeship Programs overseen by the Department of Labor.
Department of Labor issues final rule regarding independent contractor status. On Jan. 6, DOL announced a final rule effective March 8 clarifying the standard for employee versus independent contractor status under the Fair Labor Standards Act.
Two opportunities to support ROOFPAC during NRCA's convention and the International Roofing Expo®, virtual and in-person. NRCA members can support ROOFPAC, the voice of the roofing industry in Washington, D.C., at two exciting events coming up during NRCA's 134th Annual Convention and the 2021 IRE.
Protecting the Right to Organize Act. On Feb. 4, the Protecting the Right to Organize Act—also known as the PRO Act—was reintroduced, which provides for a comprehensive overhaul of the National Labor Relations Act and other federal labor laws.
Source: NRCA.NET
MEMBER BENEFITS & TOOLS
This month's highlighted member benefits and tools
ADVISORY NOTICE: Roofing Contractors Must Not Act as Public Adjusters – Check Your Contract Language
The CRA Board of Directors has issued an advisory with additional information and details about these public adjuster clauses we have seen being used in Colorado that basically state that the roofing contractor may negotiate or act as a public adjuster on behalf of the owner. This is against Colorado's Residential Roofing Law (SB38) and it is required that you must be a licensed public adjuster before you take on this role. Click here to view the advisory.
Concerning Ladder Liability. Help us in educating consumers and concerned citizens about the liability and risks involved with unattended ladders set for inspectors.
CRA Safety Group Workers' Comp Program. Receive a 4%-upfront discount, group or individual loss history dividend calculation and much, much more. Members of the program automatically belong to the CRA Safety Group whose focus is on continuing safety education and training and improving safety in the roofing community. In partnership with Moody Insurance Agency and Pinnacol Assurance. Call Kim Burkhardt. at 303-824-6600 to receive additional information regarding this program.
RoofersCoffeeShop Free Classified Ad. RoofersCoffeeShop is the premier networking site in the roofing industry, helping contractors find information, materials, services, tools, labor and training in one place. Share ideas and stories in our RCS Forum, and visit their classified ads section to sell and find items and get help. Use promo code CRA for your FREE classified ad.
---
Delivery of the E-Newsletter to Your Inbox
To guarantee delivery of the newsletter to your e-mail inbox each month, we ask that you add Debbie Hathorne to your address book using the following email: debbie@coloradoroofing.org. By adding this address to your contact list, we hope to avoid spam blockers/junk mail folders and ensure your receipt of the CRA newsletter in your inbox each month. Thank you.
---
© 2005-2021- Colorado Roofing Association