March 2022 Newsletter
Date posted
March 18, 2022
Quicklinks

: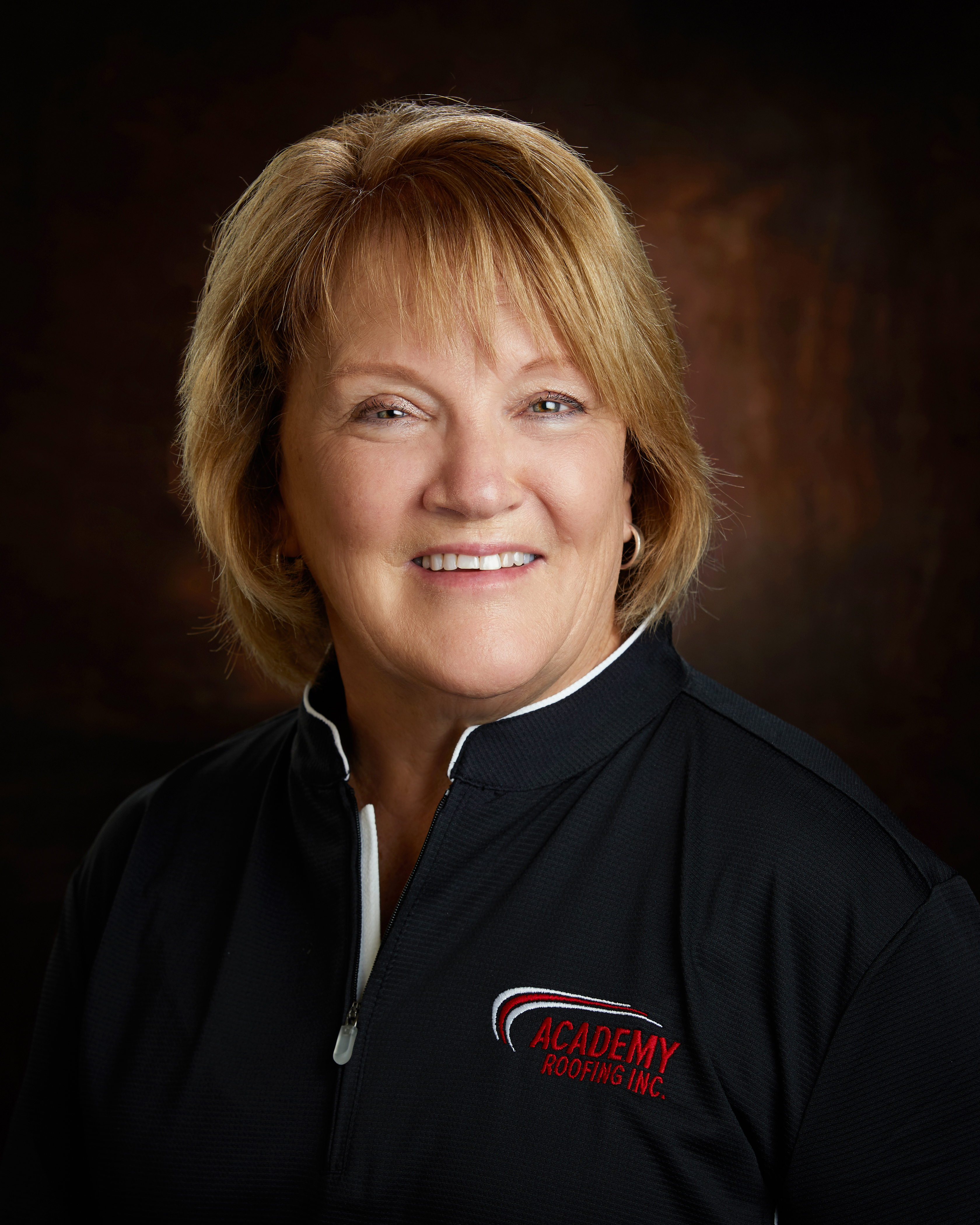 Purpose. Much has been written lately about finding purpose in life. My internet dictionary defines "purpose" as the "reason for which something is done or created or for which something exists." So, finding purpose really relates back to the age-old question of "Why Am I Here and What Am I Supposed to Do?" Now before you get worried that I'm going to get all analytical about the meaning of life, let me explain. I recently listened to an interview with Reid Ribble, who is the current CEO of the National Roofing Contractors Association. It was an interesting interview because he was talking about what young people want today in their jobs. And Mr. Ribble said he believes young people are looking for purpose and a profession.
OK, I can dig that. But what Ribble said next really resonated with me. What is our purpose in roofing? Well, we cover everybody – literally! We provide protection, in the form of roofing, over the heads of just about everyone in the world. And I'll bet most people would see that as a pretty amazing purpose…protecting the world one roof at a time. Yet, when it comes to having a profession, Ribble said not too many people look at their child in the crib and wish for that child to have a career in roofing. We might fantasize that they'll be a star athlete, or a famous actor or perhaps someday the President (YIKES!), but nobody thinks about the roofing industry as a career choice. In fact, from my limited research, it seems most people land in roofing quite by accident.
But roofing is a great profession. It pays well. It's interesting. It challenges all of us. It's never the same and most importantly, there's a finished product that can be admired for years to come. So why, as Mr. Ribble pointed out in his interview, do we look down on ourselves? Why do we not respect what we do? Why do we hide our occupations from others? I can't answer those questions, but I think they're worth pondering. However, I can say this – when I attended our recent Awards Dinner, I looked at each and every one of those very challenging and dangerous jobs that were submitted and I was astounded by the complexity of the work. It's time we stand up and proclaim what we all know – this IS a good PROFESSION where one can find a PURPOSE!
For CRA, we held our two largest events since my last article. Both of them were very well attended. It was good to see many of you in person and to be face-to-face again celebrating our industry. If you missed the announcements, be sure to check out our Awards Dinner honorees (we've included the video links) and the March 10th Trade Show photo gallery below.
Welcome to Spring (almost)! Stay safe out there!
Suzie Boyd
Academy Roofing, Inc.
CRA President
---
THANK YOU to our 2022 Sponsors!
| | |
| --- | --- |
| 2022 Industry Leader Sponsors | |
| A to Z Roofing | Interstate Roofing |
| ABC Supply Co. | Johns Manville |
| Academy Roofing, Inc. | Malarkey Roofing Products |
| Advanced Roofing Technologies | Metal Mart Colorado |
| American Roofing Supply | Moody Insurance Agency |
| Arapahoe Roofing & Sheet Metal | Owens Corning |
| B & M Roofing of Colorado | Pinnacol Assurance |
| Beacon Building Products | SPEC Building Materials |
| Black Roofing & Waterproofing | Superoofs |
| CertainTeed | Supreme Roofing Done Right, LLC |
| Elite Roofing Supply - CO, LLC | Tamko Building Products |
| Flatiron Steel | Tecta America - Colorado |
| Front Range Roofing Systems | Tectum Roofing |
| GAF Materials | The Roofing Company |
| GCP Applied Technologies | Tiley Roofing, Inc. |
| Gulfeagle Supply | Valor Roof & Solar |
| Horn Brothers Roofing | Westlake Royal Roofing Solutions |
| | |
| 2022 Silver Sponsors | |
| Calebs Management Enterprises, Inc. | RTP Roofing Co. |
| Cleasby Manufacturing | Schafer & Company |
| F-Wave | Sheffield Metals |
| | |
Virtual Member Lunch
Email for Beginners: How to set up an Effective Roofing Email Campaign
E-mail marketing is a terrific tool when used right. So how do you send an email campaign without becoming a spammer?
We have invited our marketing partner, Old Town Media (.OTM), to present at our next membership lunch and learn to help you understand how to set up an effective roofing email campaign. From setting your goals to using the right targeted email list to message content, timelines and more, this webinar is aimed at helping you build a successful campaign.
Who should attend? This webinar can help benefit a small email campaign by an "estimator" to a larger campaign by a Service Manager all the way to a full-scale marketing monthly campaign by a marketing coordinator. Not a beginner... hop on the webinar anyway, you may learn a tip or two you didn't already know!
If any of you have up front questions or topics of concern, please send Debbie an email with the questions or include them in your online registration and we will try and work the question(s) into the program with the speaker beforehand.
Grab a lunch and join us on March 31st and learn to harness the power of email marketing but with realistic and reachable objectives that don't leave you feeling overwhelmed.
Thursday, March 31, 2022

Virtual Lunch | Zoom Webinar

Noon - 1:15 pm

Cost: Free
CRA Member CIU's = 2 per person.
---
Top Golf Legislative Fundraiser
Thursday, April 13, 2022 | Top Golf Centennial

Please join us on April 13 at the "Drive for the Stars Golf Tournament" – a joint fundraising event by the Colorado Contractors Coalition (ASAC, CRA and RMSCA). Have a little fun while helping us as we work to protect and advocate for roofers and other subcontractors in 2022.
In 2021 we had a great victory with the passage of 5% retainage on Private Construction Contract Payments (C.R.S. 38-46-101 to 38-46-103) - Passed May 17, 2021 and effective Sep 6, 2021.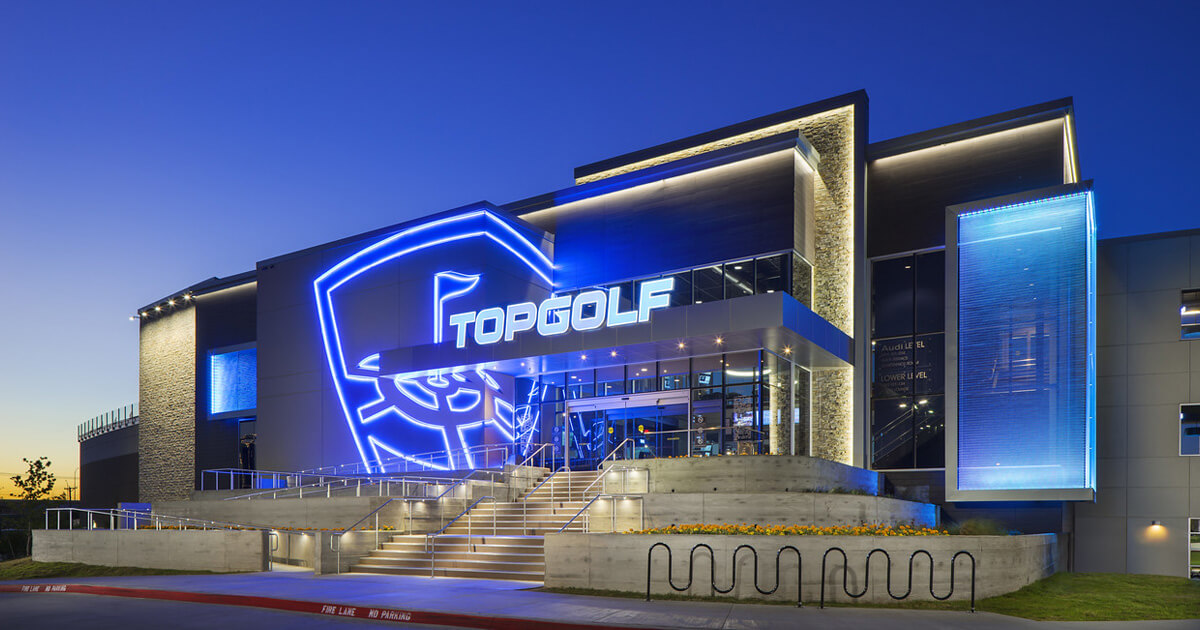 Plan on bringing your co-workers, industry associates or even friends and family to TopGolf for a state-of the art golfing experience for a good cause. Your participation will help us raise money for our legislative efforts in 2022 – funding a lobbyist, legislator and industry communication and participation in industry coalitions and organizations.
Register to attend, by clicking on the "Register Now" link below.
(CRA Member CIU's = 1 per person)
---
Click here to view the full 2022 Event Calendar – calendar includes additional event dates, member luncheons, pinpoint seminars, Training Center courses, etc.
CRA AWARDS DINNER HIGHLIGHTS

CONGRATULATIONS TO OUR 20TH ANNUAL AWARD RECIPIENTS!

We held our 20th Annual CRA Awards Dinner on February 17, 2022 and celebrated and honored many deserving individuals and companies. Thanks to all who attended and all our sponsors for making the evening such an overwhelming success! Please join us in congratulating our award recipients!
(Be sure to click on the links to view videos for each winner).
Lifetime Achievement Award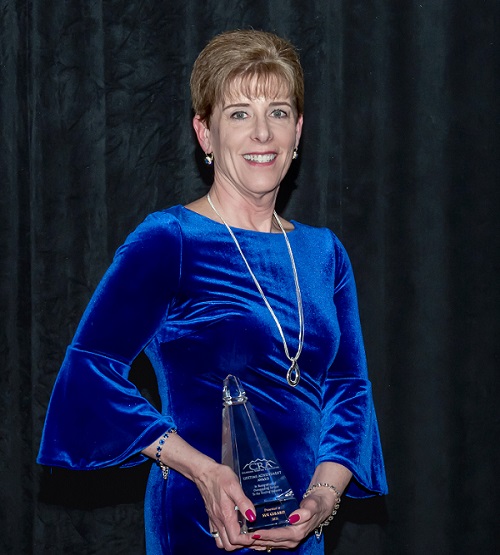 Job of Year Awards:
Division I: Job of the Year – Under $150,000
1st Place | Advanced Exteriors - The Mehring Residence
2nd Place | Kudu Roofing - The Howe Residence
Division II: Job of the Year – $150,001 to $450,000
1st Place | Academy Roofing, Inc. - Carroll Hall - Regis University
2nd Place | Kudu Roofing – The Magness Residence
Division III: Job of the Year – $450,001 to $850,000
1st Place | Kudu Roofing - The Engles Project
2nd Place | Horn Brothers Roofing - The Meadows
Division IV: Job of the Year – Over $850,001

1st Place | The Roofing Company - Vail Mountain View Condos
2nd Place | Black Roofing & Waterproofing - Boulder Commons
First Timer Award Submission
Rampart Roofing
> > >
Save the date for next year's dinner!
CRA Awards Dinner | Thursday Feb 16, 2023 | Westin Westminster
CRA TRADE SHOW HIGHLIGHTS
---
CRA Trade Show - 2022 Photo Gallery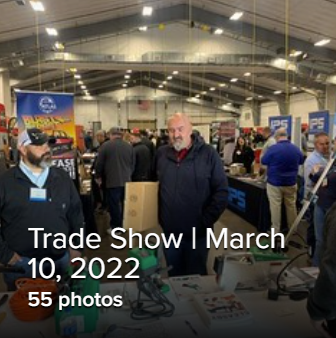 Colorado's Roofing industry back together again!
New venue and big crowd! What an exciting day. Thanks again to all of you that exhibited and to everyone that attended the 37th Annual CRA Trade Show at Arapahoe County Event Center on March 10th. And, an extra BIG THANK YOU to our SPONSORS for the support in making this a great show!
> > >
Mark your calendars for next year!
CRA Trade Show | Thursday Jan 26, 2022 | Arapahoe County Event Center
CRA TRAINING CENTER
Spring Classes | Registration Now Open
The CRA Training Center has the following Spring Class dates coming up. Registration is open. Be sure to reserve now and make sure you've got our spot!
Coatings | 1-Day Advanced*

Mar 29

Metal | 2-Day Advanced*

Mar 31 - Apr 1

Introduction to Roofing | 6-Day

April 12, 13, 14 and April 19, 20, 21
* The advanced classes have a prerequisite that you must have taken the Intro class first or provide proof from your employer that student has had a minimum of 6-months field experience.
CLICK HERE TO VEIW CALENDAR AND REGISTER FOR A COURSE!
---
The CRA Training Center is located at 1660 Jasper Street, Unit I & J in Aurora, CO and is designed specifically for roofers and roofing applications. The space can be used for all types of steep and low slope materials and roofing systems. We are 'application friendly".
WELCOME to 1 New Member(s)…
Meet our newest member(s) who joined this past month.
3006 East Mulberry St., Fort Collins, CO 80524 | 303-823-2365

Roofing Contractor - Res/Comm
---
March is Women's History Month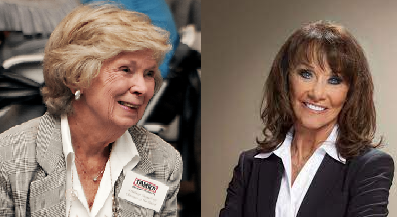 These women exemplify long-term success in roofing
March is Women's History Month, a time to celebrate women such as Ethelmae Humphreys, who was named executive vice president of her family's roofing manufacturing company, TAMKO Building Products, in the 1950s and later served as CEO before retiring as chairman in 2019. ABC Supply Chairwoman Diane Hendricks is another successful woman in roofing, having overseen two major acquisitions since she and her now-deceased husband Ken founded the company four decades ago, and she was also named America's Richest Self-made Woman by Forbes. Full Story: RoofersCoffeeShop (3/1)
---
Adams and Reese LLP is merging with Cotney Construction Law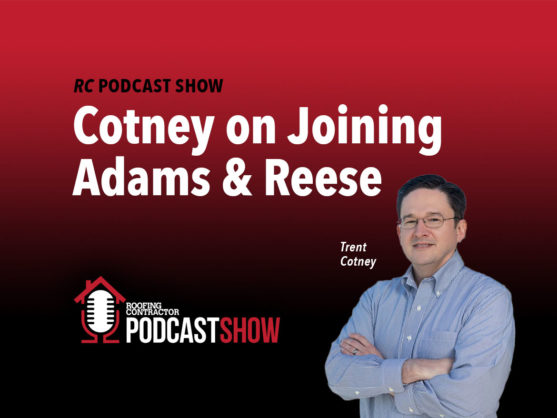 Adams and Reese LLP, New Orleans, has announced the expansion of its construction practice by merging with Tampa, Fla.-based Cotney Construction Law LLP, a full-service legal and consulting firm serving the U.S. construction and infrastructure industries.
Cotney Construction Law's 16 attorneys and professionals will join Adams and Reese's current roster of 58 construction attorneys, taking the group to 75 and making it one of the largest construction practices in the U.S. The combined practice now has eight Florida Bar board-certified construction lawyers and two Florida-certified general contractors.
The complete list of attorneys from Cotney Construction Law includes Trent Cotney, the firm's CEO and NRCA's general counsel, who now becomes a partner at Adams and Reese.
"Our construction practice is a driver for the firm, and client needs are fueling its growth," said Gif Thornton, managing partner of Adams and Reese. "Our strategic plan calls for doubling down on existing areas of strength. Trent and the Cotney team are national leaders in the construction law space, and their capabilities complement ours. This combination moves us toward dominance nationally and in the Southeast in particular, coinciding with the economic growth in the region." Read full story here.
---
3 tactics contractors are using to weather supply woes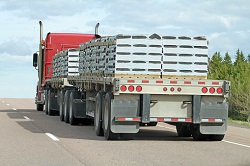 Lead times for many materials, particularly roofing materials, that used to last weeks now last months, says Chris Bailey from XL Construction. Ghost orders, material hoarding and pop-up warehouses are among the means contractors are using to weather material scarcity and soaring prices. Full Story: Construction Dive (2/23)
---
Female Roofing Professional of the Year

Beacon announced the launch of its second annual North American Female Roofing Professional of the Year contest, shining a spotlight on women in the roofing industry across the U.S. and Canada. Beacon encourages the public to nominate a female roofing professional who has exuded excellence, faced adversity, been an industry trailblazer, or gone above and beyond for a customer, co-worker, or her community.
Nominations are welcome now through April 11 by visiting the contest website. Five finalists will be announced in May, and the public will have an opportunity to vote for their favorite finalists. Beacon will announce the winner and runners-up in June. The five winners will receive prize money to support further professional development such as attending the International Roofing Expo.
COLORADO LEGISLATIVE WATCH

Legislative Update
The Colorado legislature spent a lot of the early session on budgets and funding allocations and is now well underway with over 499 bills introduced so far this year. While we are watching many bills from Sales & Use tax to FAMLI health funding and energy and driving/emission bills, here are a few key ones we wanted to point out and their current status.
Colorado
HB22-1112 - Workers' Compensation Injury Notices - The bill changes the 4-day notice period to a 14-day notice period and repeals the tolling and compensation reduction provisions. The bill would also require employers to post notices of the time periods. Status: Passed by House & Senate and head to Governor's desk as of 3.17.2022.
HB22-1152 – Prohibit Employer Adverse Action Marijuana Use - prohibits an employer from taking adverse action against an employee, including an applicant for employment, who engages in the use of: Medical marijuana on the premises of the employer during working hours. Have heard this may turn into a study. Status: Introduced to House Business Affairs & Labor Committee. Under Consideration.
SB22-094 - Insurer Liability For Property And Casualty Claims – The bill entitles a first-party claimant in a property and casualty insurance claim to reimbursement for the reasonable costs incurred to substantiate the claim if the claim was denied, in whole or in part, by the insurer. The first-party claimant then obtains a payment for a claim that was wholly denied or a payment in excess of any initial payment for a claim that was partially denied. Status: Senate Committee on Business, Labor, & Technology Postpone Indefinitely. Lost.
National
ROOFING DAY IN D.C. 2022 | CAPITOL HILL FLY-IN | April 5-6, 2022. Mark your calendars -- the NRCA organized Roofing Day in DC will take place on April 5-6, 2022. Last year NRCA, CRA, and other members of the construction industry got together virtually with leaders in Washington, D.C. to talk to Congress about issues that affect our industry. We are Live again in 2022... please plan now to attend. Let's join together to advocate for the roofing industry as "one voice." Register or learn more about Roofing Day in D.C. 2022 and view NRCA's latest video!
Last, don't forget to sign-up for our Apr 13 Top Golf fundraising event. Top Golf is a great chance to get out for some FUN while raising money to help us continue our legislative efforts and advocacy here in Colorado. Join me and other CRA & coalition members at the Centennial Top Golf...register today!
if you are aware of any specific legislation coming up in 2022 that will affect our industry, please contact me so that we can follow and share with the membership. With your help, we can continue to work together for positive changes in the roofing industry.
Stay safe.
Jeff Johnston
The Roofing Company
Gov't Relations Committee Chair
CODE NOTICES & UPDATES

This month's Building Code updates/notices:
We have a couple update for you this month:
Longmont, City of - The City of Longmont adopted the 2021 International Codes (I-codes) with local amendments, effective January 1, 2022. Read more.

San Miguel, County of - On January 5th, 2022, the Board of County Commissioners voted to adopt the 2018 international codes with amendments by resolution. The code will go into effect on March 1, 2022, with the exception of the new "maximum energy rating index" (HERS score) of 61 going into effect on June 1, 2022. Read more.
---
Resources you can use!
The Building Code & Standards committee has been working hard to bring you a best practice resource document for low slope roofing applications. We are excited to announce that is done and ready to share with all of you.
We have also developed a "Buyer Beware - Understanding Total System Warranties" page on our website that you can use to help your clients understand that all low-slope warranties are not the same. Check it out.
Have you been using the other resources and tools available on the Member Education Page? You should!
---
GET YOUR FREE ROOFING CODE REPORTS
This is a valuable member benefit. Simply sign into your CRA member portal to receive instant access to free reports that hold the most valuable address specific building codes for roofers.

Ready to get started? Click below to pull your free report!
* If you don't know your CRA login, click here for instructions on how to activate/create your account.
** You can pull more than one report at a time, but you must return to the CRA Code page to enter each address.
---
Have you heard of any upcoming building code changes with any of the municipalities you work with? Please share them with us by emailing the BC&S Committee via Debbie at debbie@coloradoroofing.org.
SAFETY SPOTLIGHT
MARCH IS LADDER SAFETY MONTH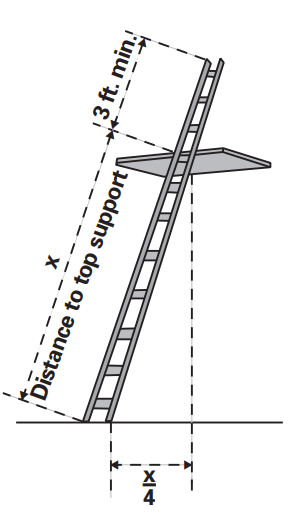 March is National Ladder Safety Month. OSHA resources provide information that can help protect workers from fall, electrocution and other hazards.
---
Safety Meeting Topic of the Month: Ladder Safety
Ladders are used all the time on the jobsite. However, when used incorrectly, they can be extremely dangerous.
Hold a safety meeting this month using the SFY Compliance Toolbox Talk below to make sure all on site know how to properly inspect and use ladders.
Source: SFI Compliance Safety Sentinel, March '22.
NATIONAL NEWS FROM NRCA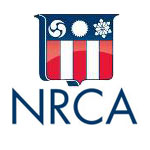 National Update: Worth sharing …
Just a few key items we felt were noteworthy from NRCA this month:
Deadlines near for Roofing Day in D.C. 2022—sign up today! - Washington, D.C., continues to welcome travelers by lifting vaccine and mask mandates, increasing museum hours and moving toward further openings we hope will be announced soon. As NRCA focuses on solutions to the industry's supply chain and workforce challenges, we need you! Please help NRCA tell your story and build on relationships with key policymakers. Book your hotel under a discounted group rate by March 21, and please register for Roofing Day in D.C. by March 23. NRCA also has released an updated itinerary for the event, which includes an excellent slate of speakers.

President Zelensky of Ukraine addresses Congress in virtual meeting - On March 16, Ukrainian President Volodymyr Zelensky addressed Congress regarding the ongoing conflict in his country as Russia attempts to take capital city Kyiv. Zelensky began with a standing ovation from U.S. lawmakers as he outlined the facts on the ground and reiterated his requests for MiG-29 jet fighters and a no-fly zone over Ukraine. Zelensky said sanctions imposed on Russia are not sufficient and called for a trade embargo, ban on the use of Russian ports and disconnection of all Russian banks from SWIFT. He said the world did not react strongly enough to Russian seizure of two nuclear power plants in Ukraine. Zelensky told lawmakers: "Remember Pearl Harbor … Remember Sept. 11 … Our country experiences the same every day."

Congress funds the federal government through September - On March 15, President Biden signed the omnibus bill that funds the government through September. This legislation was more than 2,700-pages and passed Congress just a few days after being released. The legislative package totals $1.5 trillion in spending with substantial increases to nondefense spending alongside increases for defense-related programs. The 12 annual bills provide $730 billion in nondefense funding—a $46 billion (6.7%) increase compared with fiscal year 2021—and $782 billion in defense funding—a $42 billion (5.6%) increase compared with fiscal year 2021.

NRCA continues to analyze provisions of importance to the roofing industry but is pleased to report Career and Technical Education Perkins State Grants received a $45 million increase compared with fiscal year 2021 funding. This bill also includes language to provide the Department of Homeland Security with authority to issue additional visas and other improvements to the H-2B guest worker program many NRCA members use to supplement their workforce during peak season.

The bill provides a record $3.2 billion—an increase of $338 million compared with fiscal year 2021—for energy efficiency and renewable energy. This funding provides for clean, affordable, secure energy and ensures U.S. leadership in the transition to a global clean energy economy. This legislation also provides $120 million for climate change and resiliency projects, which is $106 million more than in fiscal year 2021.
New Davis-Bacon Act regulations for federally funded construction projects - On March 11, the Department of Labor announced new regulations designed to update and improve implementation of the Davis-Bacon Act for federally funded construction projects. The Davis-Bacon Act was enacted in 1931 and requires the payment of local prevailing wages and fringe benefits for employees—as determined by DOL's Wage and Hour Division—on most federal contracts for the construction, alteration, or repair of public buildings or public works. The proposal is the most comprehensive update of Davis-Bacon Act regulations since 1983. According to DOL, proposed changes to the regulations include:

Modifying the definition of "prevailing wage" to ensure they reflect actual wages paid in the local region where the project is located

Periodically updating prevailing wage rates to address out-of-date wage determinations

Providing broader authority to adopt state or local wage determinations when certain criteria is met

Issuing supplemental rates for key job classifications when no survey data exists

Updating the regulatory language to better reflect modern construction practices

Strengthening worker protections and enforcement, including debarment and anti-retaliation measures
The nearly 500-page Notice of Proposed Rulemaking will be published in the Federal Register soon, and DOL will accept comments on the proposal for 60 days after publication.
Source: NRCA.NET
MEMBER BENEFITS & TOOLS
This month's highlighted member benefits and tools
ADVISORY NOTICE: Roofing Contractors Must Not Act as Public Adjusters – Check Your Contract Language
The CRA Board of Directors has issued an advisory with additional information and details about these public adjuster clauses we have seen being used in Colorado that basically state that the roofing contractor may negotiate or act as a public adjuster on behalf of the owner. This is against Colorado's Residential Roofing Law (SB38) and it is required that you must be a licensed public adjuster before you take on this role. Click here to view the advisory.
Concerning Ladder Liability. Help us in educating consumers and concerned citizens about the liability and risks involved with unattended ladders set for inspectors.
CRA Safety Group Workers' Comp Program. Receive a 4%-upfront discount, group or individual loss history dividend calculation and much, much more. Members of the program automatically belong to the CRA Safety Group whose focus is on continuing safety education and training and improving safety in the roofing community. In partnership with Moody Insurance Agency and Pinnacol Assurance. Call Kim Burkhardt. at 303-824-6600 to receive additional information regarding this program.
RoofersCoffeeShop Free Classified Ad. RoofersCoffeeShop is the premier networking site in the roofing industry, helping contractors find information, materials, services, tools, labor and training in one place. Share ideas and stories in our RCS Forum, and visit their classified ads section to sell and find items and get help. Use promo code CRA for your FREE classified ad.
Colorado Contractors Legislative Advocacy Coalition - CRA partners with several other construction associations to make our voices heard as joint members of the Colorado Contractors Coalition. Together we have successfully passed legislation including payment reform (public and private to 5%), bonding requirements, pro-rata liability and construction defect reform policies. Check out the CCC website for more information and to keep up with our CURRENT advocacy efforts.
---
Delivery of the E-Newsletter to Your Inbox
To guarantee delivery of the newsletter to your e-mail inbox each month, we ask that you add Debbie Hathorne to your address book using the following email: debbie@coloradoroofing.org. By adding this address to your contact list, we hope to avoid spam blockers/junk mail folders and ensure your receipt of the CRA newsletter in your inbox each month. Thank you.
---
© 2005-2022- Colorado Roofing Association