August 2019 Newsletter
Date posted
August 22, 2019
PRESIDENT'S MESSAGE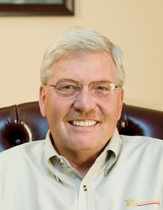 Greetings to all,
Well summer is cruising by. The kids are back in school, the days are warm and long but the nights are getting cool up in the mountains. Which then reminds me that winter once again is just around the corner.
One of the most consistent phenomenons up in the mountains that has happened since I opened our doors in 1976 is that on Sept. 1st our phone starts ringing off the hook for re-roofs and repairs. The story usually goes our roof leaked last winter and we have to get it fixed before it snows again. We then explain that we have a 4 to 5-month backlog but we can still put you on the list and do it in the winter, but there will be snow removal charges. They say they will look for someone else. But they call us back 5 days later because all the other roofers in this state are in the same position. As I said it is an annual phenomenon.
I wanted to share with you a piece of legislation that the CRA legislative committee and the coalition group we are part of is working on. We are putting legislation together that will mandate that all private work will have a cap of 5% for retainage. Several years ago, legislation was passed for public projects to only hold 5% retainage.
We of course have a lot of work ahead of us. We know the banks and developers will be against us. This is one more way the CRA is trying to help its members. If you are like TRC we generally have 25% to 30% of our receivables tied up in retention.
I will keep all of you up to speed on how this progresses. The last thing I want to bring up is the discussion on getting state licensing for our industry. I will be bringing this up with more details in the coming months, so stay tuned.
Jeff Johnston
The Roofing Company
CRA President
---
A BIG THANK YOU to our 2019 Sponsors!
| | |
| --- | --- |
| 2019 Industry Leader Sponsors | |
| A to Z Roofing | Front Range Roofing Systems |
| ABC Supply Co. | GAF Materials |
| Academy Roofing, Inc. | GCP Applied Technologies |
| Advanced Roofing Technologies | Gulfeagle Supply |
| American Roofing Supply | Horn Brothers Roofing, Inc. |
| APOC | Interstate Roofing |
| Arapahoe Roofing & Sheet Metal | Johns Manville |
| Architectural Sheet Metal & Panels | K & P Roofing LLC |
| B & M Roofing of Colorado | Malarkey Roofing Products |
| Beacon Roofing Supply | Moody Insurance Agency |
| Black Roofing, Inc. | Owens Corning |
| Boral Roofing | Pinnacol Assurance |
| Boulder Roofing, Inc. | Premium Panels |
| CertainTeed | SPEC Building Materials |
| Daly & Black P.C. | Supreme Roofing Done Right, LLC |
| Elite Roofing | Tamko Building Products |
| Elite Roofing Supply - CO, LLC | Tecta America - Colorado |
| Flatiron Steel | The Roofing Company |
| Flynn BEC LP | |
| 2019 Silver Sponsors | |
| Alpine Roofing Co., Inc. | Schafer and Company |
| Cleasby Manufacturing | Sheffield Metals |
| F-Wave | Superoofs |
| RTP Roofing Co. | |
CRA GOLF TOURNAMENT | 8.16.19
Recap, Highlights & Photos . . .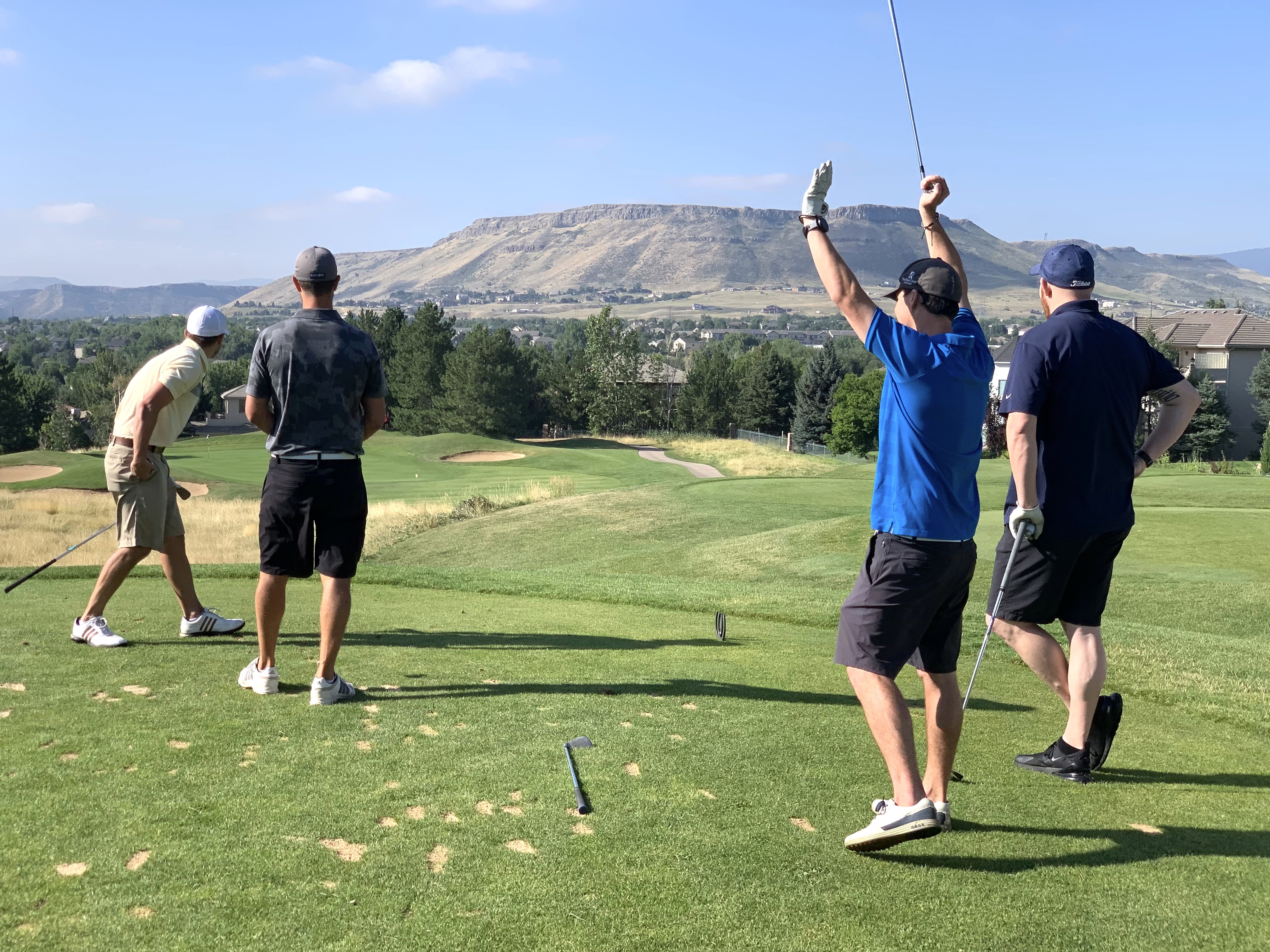 CRA's 37th Annual Golf Tournament was a great success with 216 members and their guests taking a day to relax and have a little fun while raising money for a good cause. Held at West Woods Golf Course in Arvada, we raised over $12,500 for the CRA Training Center and our training programs. Congratulations and thank you to everyone who participated.
Tournament Highlights in less than 150 words…The cold high winds in the morning worried us, but leave it to Colorado weather to change and give us an amazingly beautiful, sunny day for a fun 18-holes. Several contests where held on the course including our ball-in-the-circle, chipping and hole-in one contest. Just for fun, the lucky winners of the dice roll on hole #7 and #16 got to shoot the golf cannon! Kudos to all these winners along with our 1st, 2nd, 3rd and 4th place teams and our individual longest drive, longest putt and closest to the pin winners. We had tremendous support from our tournament sponsors. All players received a jam-packed goody bag with over a dozen items and at least 50% of our players went home with a raffle price. We are still enjoying the newly renovated clubhouse and players and volunteers enjoyed a scrumptious BBQ lunch followed by an awards/live raffle ceremony that ended with the grand finale presentation of a Broncos vs Raiders game package.
Thank you to all our players, volunteers and sponsors for another successful tournament. Our tournament would not have been a success without the hard work of our 37th Annual Golf Committee. Please join us in thanking Rick Rosendahl, B&M Roofing; Jeff Patch, Premium Panels; Julie Boyle, Allied Building Products/Beacon Roof Supply; Cooper Robbins, Malarkey Roofing, Tracy Spence, American Roofing Supply and Kim Burkhardt, Moody Insurance Agency.
Click here for 2019 expanded Tournament Highlights, Sponsors and Photo Gallery.
We hope you make plans to join us for the 38th annual tournament to be held on August 21, 2020.
---
CRA Sporting Clay TOURNAMENT | 10.11.19
Mark your calendar!
CRA FALL SPORTING CLAY TOURNAMENT – FRIDAY, OCTOBER 11, 2019. – We invite both experienced and novice shooters to sign up. Bring your colleagues, clients, family and friends out for a fun day of shooting and fundraising for a worthy cause. The Sporting Clay Committee will have registration and sponsor information available soon.
Be sure to mark the date on your calendars and watch for an email coming in early September to sign-up.
---
Click here to view the full 2019 Event Calendar – calendar includes additional event dates, member luncheons, pinpoint seminars, Training Center courses, etc.
COLORADO LEGISLATIVE WATCH
Understanding Colorado's New Ban-the-Box Law
This May, Colorado Governor Jared Polis signed House Bill 19-1025, making Colorado the 12th state to implement a ban-the-box law. This law will take effect on September 1, 2019 for all employers with 11 or more employees, and on September 1, 2021 for all other employers, regardless of how many employees they have. Once it takes effect, this bill will directly change how employers can market open job positions to potential employees and what questions they may ask applicants during the hiring process.
Defining Ban-the-Box:
Ban-the-box laws refer to any law that bans the use of a question on job applications that asks candidates whether or not they have ever been convicted of a crime. The "box" simply refers to that box on the application that would ask about prior criminal history. All ban-the-box laws require employers to remove this question, thus banning the box, as well as comply with other requirements that vary from law to law.
Theoretically, laws like these give candidates with prior criminal convictions a better chance at securing a job, as it allows an employer to get to know a candidate based on their merits without the employer's judgement being clouded by the knowledge of the candidate's criminal history. This also gives candidates with prior criminal convictions more jobs to apply to, and an easier time in interviews as they are not obligated to divulge information about their past.
Currently there are 12 states with these laws in place, with Colorado being the newest state to join.
Colorado's New Law:
Under the new law signed by Governor Polis, employers must comply with the following restrictions during the hiring process, including how they market open positions at their company. Effective with this law, employers are prohibited from: Click to Read more...
Source: J. Kent Staffing, 8/7/19 Blog E-Newsletter.
---
Congress Introduces Legislation Requiring OSHA to Establish a Heat Stress Standard
In HPSS Construction Law's March e-blast, we reported on the Occupational Safety and Health Review Commission in the A.H. Strurgill Roofing case, in which OSHA cited the A.H. Sturgill under the general duty clause of the Occupational Safety & Health Act, after a 60-year old temporary employee with various preexisting medical conditions, collapsed on his first day on the job. The citation was vacated because OSHA failed to carry its burden of proving the existence of a hazard and a feasible means of abatement.
Because there is no specific OSHA standard governing heat-related hazards, OSHA relies upon the general duty clause of the OSH Act when citing contractors for heat-related hazards. Congress is hoping to change this. On July 10, the U.S. House Education and Labor Committee released a bill that, if passed, would require OSHA to develop a federal standard on workplace heat stress. The Asuncion Valdivia Heat Illness and Fatality Prevention Act, spearheaded by Representatives Judy Chu (D-CA) and Raul Grijalva (D-AZ), directs the Occupational Health and Safety Administration (OSHA) to establish the first-ever federal safeguard specific to the health risks of heat. The bill is named for Asunción Valdivia, a farmworker who died after picking grapes for a 10-hour shift in 105-degree heat. OSHA has two years to establish its proposal under the bill in its current form. If the proposed rule is not promulgated within two years, the bill requires OSHA to issue an interim rule. Requirements for the interim rule include establishing exposure limits that would trigger protective actions to be taken by employers.
We will continue to keep you informed on this issue. In the meantime, be sure to provide training to temporary and permanent employees on heat-related hazards and to develop and implement a heat-hazard prevention and safety plan. The heat-hazard training and plan to abate an excessive heat hazard should include (1) loosely worn reflective clothing; (2) a work/rest regimen; (3) providing water and shade; (4) monitoring employees; and (5) an acclimatization protocol. An acclimatization plan allows employees to gradually increase time spent in hot conditions and build up tolerance to working in the heat.
Source: HPSS Construction Law Update, August 2019.
Side note: Philip Siegel was a recent guest on The Roofer Show podcast hosted by Dave Sullivan. Philip spoke on the A.H. Strurgill Roofing case in the 2nd half of the cast. The podcast can be accessed by clicking here.
CODE NOTICES & UPDATES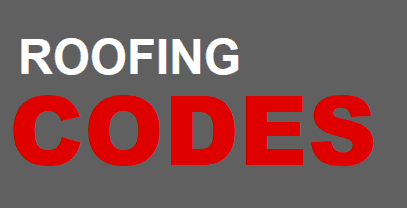 The following city and/or counties have made updates/announcements this past month.
CITY OF DENVER | New Roofing Guide and Checklist- Download the updated Roofing Guide and Checklist, which contains tips and codes for any roof project, as well as the checklist used by inspectors. Click here.
CITY OF FT. COLLINS | Updated Roofing Requirements - Important updates have been made to the roof covering and re-roofing requirements for the City of Fort Collins. These updates went into effect 8/1/19. Please download the updated requirements below. Click here..
---
CRA Partners with One Click Codes for Address Specific Building Codes

We are pleased to announce that the CRA has officially partnered with One Click Code to replace our roofing codes with new, instant, and free technology that offers accurate address specific information better suited to the needs of our members and their teams.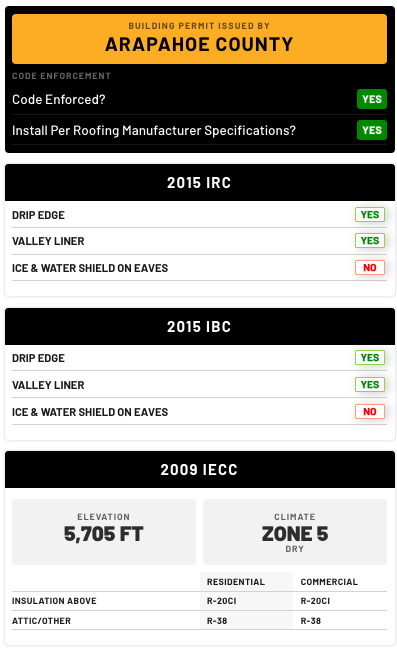 As CRA Building Codes have been relied upon by insurance companies, adjusters and contractors alike, we feel confident in endorsing One Click to provide the same trusted and reliable information and using them as our 3rd party verifier.
After spending over 10 years in the roofing industry, Founder and CEO Garrett Kurtt launched One Click to bring transparency and efficiency to the current system. One Click is the first-ever application to verify and provide enforced roofing codes specific to any property address throughout Colorado and the country, instantly.
We have integrated One Click into our Building Code page so that all members now have FREE, fast, and accurate roofing codes only available through your CRA member portal.
This graphic provides a sneak peek of what you and your team will get.
One Click Code reports include...
Free unlimited access to roofing reports as CRA members
Address specific code information
High Level Roofing Code Information (controlling municipality, code enforcement, roof design criteria -- ice & water, drip edge, valley liner, elevation, etc. -- IRC, IBC and IECC codes and permit requirements)
Simply sign into your CRA member portal and receive instant access to free reports that hold the most valuable address specific building codes for roofers.
Ready to get started? Click below to pull your first report!
If you don't know your CRA login, click here for instructions on how to activate/create your account.
---
Have you heard of any upcoming building code changes with any of the municipalities you work with? Please share them with us by emailing the BC&S Committee via Debbie at debbie@coloradoroofing.org.
The CRA Building Code & Standards Committee is tasked to represent our members in code, inspection and enforcement issues related to the roofing industry and to facilitate improved communication between the roofing industry and Colorado Building Departments and Code Officials. Through the Code Guidelines on the CRA Website and in this monthly column, committee members share Building Department news and updates.
ITEMS OF NOTE
WELCOME 4 New Members(s)…
1st Colorado Roofing LLC, 5815 W 6th Ave, Ste 2A, Lakewood, CO 80215, Ph: 303-948-5556 (Roofing Contractor - Residential), CIG Construction, 1501 W 124th Ave #600
Westminster, CO 80234, Ph: 720-897-1886 (Roofing Contractor - Res/Comm), redbox+ of Denver Metro South,, 5034 E. Otero Cr., Centennial, CO 80122, Ph: 720-878-8870 (Trade Show - Waste Services) and Rocky Mountain Building Materials, 26900 Colorado 96, Pueblo, CO 81001, Ph: 719-717-0067 (Material Supplier).
---
Roofing Contractor Assessed $75,710 in Back Wages
The Department of Labor recently announced that Arry's Roofing Services out of Tarpon Springs, Florida paid $75,710 in back wages owed to 144 employees for violating overtime provisions of the Fair Labor Standards Act. The DOL's press release can be accessed here.
The wage and hour violations made by Arry's in compensating its employees are not unique. Arry's was alleged to have committed two wage and hour mistakes that resulted in the assessment of back wages due. First, Arry's failed to include earned production bonuses when calculating the overtime rate owed its non-exempt employees. Second, Arry's mistakenly believed it was properly classifying certain employees as exempt based on the fact that those employees were paid a salary.
As it concerns production bonuses, the law is clear that non-discretionary bonuses are to be included in determining what constitutes an employee's regular rate for purposes of determining that employee's rate of pay for overtime work. For example, consider an employee who works 40 hours per week and earns $400. That employee's regular rate of pay is therefore $10 per hour. Now, suppose that same employee earns a non-discretionary production bonus of $100 for that workweek. This brings his total compensation for work performed that week to $500, and the regular rate of pay is now $12.50 per hour ($400 for his hourly work performed + $100 non-discretionary bonus divided by 40 hours of work).
Now, assume that same employee works 10 hours of overtime during that week, bringing his total initial or base compensation for that week to $600 ($500 for 50 hours of actual work at the rate of $10 per hour + $100 for the non-discretionary bonus). For purposes of calculating additional overtime pay, the regular rate of pay must first be determined. The regular rate of pay in this example is $12 per hour ($600 base compensation/50 hours worked = $12 per hour). The employee is entitled to one-half of the employee's regular rate for each hour of overtime worked. In this example, the employee is therefore entitled to $6 per hour of overtime worked during the workweek. In this example, the employee is entitled to an additional $60 on top of his base compensation for his overtime work during the workweek (half the regular rate, which is $6, multiplied by the number of overtime hours worked, which in this case is 10 additional hours). The employee's total compensation for this week, in this example, is $660 ($600 base compensation plus $60 of "half-time" as compensation for the overtime hours worked).
The above-described situation provides a scenario in which an employee is given a bonus which covers only one weekly pay period. The situation becomes much cloudier when, as under many bonus programs, the calculation of the amount of the bonus cannot be determined in only one workweek. For example, many roofing contractors award non-discretionary bonuses based on the employee's production during a 3 month or 6 month period. In these cases, the roofing contractor is free to exclude the amount of the bonus when calculating the regular rate of pay, at least until such time as the amount of the bonus or commission is determined. Once the amount of the non-discretionary bonus is determined, the employer must go back and apportion the amount of the bonus to cover the period of time within which the bonus was earned in order to calculate the employee's regular rate for each previous workweek period. For example, if the employee worked hours in excess of 40 during any of the workweeks for which the bonus was earned, the employee is entitled to additional compensation to account for the inclusion of the apportioned amount of the bonus in his regular rate. This is all necessary for purposes of determining the employee's correct overtime pay. In cases where it is very difficult or impossible to ascertain the weeks for which a bonus was earned, the FLSA does allow the employer to adopt any reasonable method to determine overtime pay.
As it concerns classifying salaried employees as exempt, roofing contractors must know that in order to properly classify someone as exempt from overtime pay under either the executive, administrative, or highly compensated exemption, paying a salary does not resolve the issue. In addition to passing the salary basis test to properly classify an employee as exempt from overtime pay under these exemptions, the employee must also pass a job duties test. If an employee paid a salary does not pass a job duties test applicable to one of the exemptions, the employee is owed overtime pay for hours worked in excess of 40 during the workweek.
If you have any questions or concerns regarding your payroll practices, please contact Philip Siegel, who can be reached directly at (404) 469-9197 or e-mail him by clicking here.
Source: HPSS Construction Law Update, August 2019.
Side note: Philip Siegel was a recent guest on The Roofer Show podcast hosted by Dave Sullivan. On a similar topic, Philip spoke on How to Prevent Employee Poaching by your Competitors. The podcast can be accessed by clicking here.
---
SEMINAR | Better Contracts Get Better Results | Aug 27 & Aug 28, 2019
Presented by Underhill Law
What happens if a customer doesn't pay you – what does your contract say? What happens if your tenant can't pay rent this month – what does your lease say? What happens if your subcontractor produces substandard work – what does your contract say? Wouldn't life be easier if your contracts worked harder for you?
You should attend this workshop if you:
Write or sign your company's contracts;
Want to understand common contract terms;
Want to understand how a contract can help you fix or avoid common problems in your business;
You didn't read Google's online "terms of service" before clicking "I agree."
In this workshop, we will talk about some common ways businesses can set up their contracts at the beginning of the relationship to minimize trouble at the end. Please feel free to bring one of your contracts to the workshop with your questions about it.
Workshop Details:
Tuesday, August 27th
12:30 p.m. – 2 p.m.

Wednesday, August 28th
11:30 a.m. – 1 p.m.

Workshop to be held at: Greenwood Village City Hall, 6060 S. Quebec St., Greenwood Village, CO 80111
There are several ways to register:
---
Best of Success Conference | Sep 15 - 17, 2019 | Miami, FL
This intensive 2-day conference presents new and improved ways to run your roofing business for both commercial & residential applications. Gain invaluable knowledge from experienced industry leaders presenting sessions geared to help you improve your business and engage in exclusive networking opportunities with your peers at Best of Success. Go to https://www.roofingcontractor.com/best-of-success-conference for more information and to register.
---
SAFETY SPOTLIGHT
Common Affirmative Defenses in Contesting an OSHA Citation
The Occupational Safety and Health Administration (OSHA) conducts over 30,000 inspections per year of workplaces covered by the Occupational Safety and Health Act of 1970. In a significant number of those cases, employers are being issued citations which can carry significant fines and all too often employers simply accept the sanctions without question. What these employers do not realize is that under certain circumstances, there may be defenses available to them, which if raised, may cause the citation to be vacated.
Imagine this: an OSHA officer shows up to one of your job sites and sees your employees working on a roof without any form of fall protection. A few months after the inspection, you receive a notification of a citation in the mail from OSHA with a hefty fine. This situation happens far too often because the most frequently issued citation by OSHA is violating fall protection standards, and the fines can range from a couple hundred dollars to over $100,000, depending on the type of citation.
If you have the misfortune of receiving an OSHA citation, it is important that you know some common affirmative defenses which can assist you if you decide to contest the citation. From the perspective of OSHA, an affirmative defense is a claim that, if established and found to exist, can help to potentially rescind a citation that an employer received. All affirmative defenses require that the employer prove the defense through documentation of facts and evidence. The three most common affirmative defenses that are raised to contest an OSHA citation are employee misconduct, impossibility of compliance, or the greater hazard defense.
The employee misconduct defense is an option when a violation occurred because of employee misconduct that the employer could not have prevented. For example, if an employee acted in a way that is forbidden by your company's written work rules, you must provide a copy of those rules and provide evidence that the employee violated those rules. The employer must show the following elements: (1) the rules and standards were set in place to prevent such violations; (2) these rules and standards were communicated effectively to employees; (3) methods for discovering violations of such rules and standards were set in place, yet the alleged violation was undiscovered; and (4) effective enforcement is in place to discover such violations.
The impossibility of compliance defense argues that compliance with the standard is impossible because of the nature of the specific work in progress. For example, this might be a viable defense when a roofing contractor cannot comply with conventional means when installing a roof of unique proportion, anchorage and material. If an employer impliedly admits that compliance is possible, the defense will fail. In order to establish this defense, an employer is required to prove: (1) compliance with the standard was functionally impossible or would preclude performance of required work, and (2) there are no feasible alternative means of providing equivalent protection for workers, and reasonable steps for protection were taken. OSHA has held that it is not enough for the employer to show that compliance was difficult, expensive, would require changes in production methods, or that one means of compliance was unsuccessful.
The greater hazard defense is an option when complying with the standard would have created a greater hazard than noncompliance. An employer must demonstrate: (1) compliance with the standard would result in greater hazards to employees than noncompliance; (2) there are no alternative means of employee protection that would be as effective; and (3) reasonable alternative steps for employee protection were taken.
Although the defenses of employee misconduct, impossibility of compliance, and greater hazard can be of great benefit to an employer when dealing with OSHA, the best defense to an OSHA citation is demonstrating compliance with all of OSHA's standards. This is easier said than done; not all citations are the employer's fault, and therefore knowledge of common affirmative defenses is crucial for all roofing contractors. With knowledge of affirmative defenses, you will be more prepared to contest violations should the necessity arise.
Danielle Maya is a Partner at Cotney Construction Law's Denver, Colorado Office. For more information, contact the author at (303)635-9155, dmaya@cotneycl.com or visit www.trentcotney.com.
CRA TRAINING CENTER
FACILITY RENTAL AVAILABLE
NEED A SPOT FOR EXTRA SUMMER TRAINING - We just want to remind all of you that CRA's Training Center is available for your next employee/installer training, certification class or product demonstration. Whether you need to teach a new installation technique, train a new crew or showcase a new product, CRA's training space offers you a 'roofer friendly' indoor environment with class space for up to 30 individuals.
The CRA Training Center is located at 1660 Jasper Street, Unit I in Aurora, CO and is designed specifically for roofers and roofing applications. The space can be used for all types of steep and low slope materials and roofing systems. We are 'application friendly' and there is no need for you to travel from a seminar room to the parking lot. You will be required to sign a rental agreement. Contact Debbie Hathorne for more information/details.
· Photo Tour of Training Center
NATIONAL NEWS FROM NRCA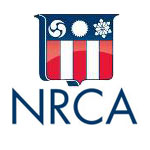 National Update: Worth sharing … from NRCA's McKay Daniels, COO.
A tremendous strength of NRCA is that it is fundamentally a member-driven organization. This becomes most apparent during NRCA's Midyear Meetings, which occur in downtown Chicago each July. During this annual event, NRCA's Executive Committee gathers, NRCA's board of directors meets, and 156 committee and task force members review and direct policy and operations during 38 meetings. It's an inspiring, fascinating experience to witness. Following are highlights...
The Insurance Board of Governors received and discussed proposals for the health insurance captive program NRCA is developing. As health costs and insurance premiums continue to escalate, being able to offer our members better coverage with lower premiums is one of the association's top goals.
NRCA's technical committees were incredibly busy creating or synchronizing policy for tile, coatings, metal wall panels and waterproofing. In addition, NRCA is developing a steep-slope repair manual.
NRCA's University Operations Committee, which oversees the association's many educational offerings, reviewed the new Training for Roof Application Careers program. TRAC will offer online training for installers new to the roofing industry. It is designed to get new employees trained and productive faster. Two training tracks, one for asphalt shingle roof systems and one for thermoplastic roof systems, should be available soon. The committee also discussed the Qualified Trainer program, an initiative to help equip an individual in a roofing company with the skills and tools to help better train and mentor other employees in the shop.
NRCAs Future Executive's Institute, which is a multi-year educational course for senior leaders in companies, continues to enjoy record growth and interest.
The Roofing Day Advisory Task Force met to discuss plans for Roofing Day in D.C. 2020 (April 21-22) and how to make the annual roofing industrywide legislative advocacy event even bigger and better next year.
The ProCertification and Exams Committees continued their longstanding work on NRCA's largest initiative in decades, NRCA ProCertification,™ to enable our members and industry to be recognized as the professionals they are. The committees reviewed the ongoing development of the EPDM certification as well as new supporting materials for the three certifications already available in the marketplace (thermoplastic systems, asphalt shingle systems and foreman).
The Diversity + Inclusion Committee engaged in a robust discussion during its meeting. NRCA will host an inaugural industrywide Diversity and Inclusion Summit on the Tuesday morning (April 21) of Roofing Day in conjunction with National Women in Roofing and the National Diversity Coalition.
The Career and Technical Education Outreach Task Force explored ways in which NRCA can improve the roofing industry's engagement with high schools, vocational and technical schools, and students to increase the pipeline of young people entering a career in roofing.
The Health and Safety Committee continued its work to help members with OSHA requirements and conduct the silica research that the association has been engaged in during the past several years.
And there were many more committees and task forces that met to continue important work on behalf of all members. NRCA thanks them all for their dedication and commitment to advancing our industry.
It wasn't all meetings and policy discussion, though. ROOFPAC hosted a reception at Ditka's, where 130 attendees (a record for this event) came to eat, drink and have some fun. The event helped strengthen ROOFPAC, NRCA's political action committee and the voice of the roofing industry in Washington, D.C.
And the biggest event of the week, the installation dinner for NRCA's new chairman, Nick Sabino, left everyone laughing and enjoying the evening. With a touching tribute and send-off to outgoing Chairman of the Board Kent Schwickert.
Source: NRCA.NET
MEMBER BENEFITS & TOOLS
This month's highlighted member benefits and tools
ADVISORY NOTICE: Roofing Contractors Must Not Act as Public Adjusters – Check Your Contract Language
The CRA Board of Directors has issued an advisory with additional information and details about these public adjuster clauses we have seen being used in Colorado that basically state that the roofing contractor may negotiate or act as a public adjuster on behalf of the owner. This is against Colorado's Residential Roofing Law (SB38) and it is required that you must be a licensed public adjuster before you take on this role. Click here to view the advisory.
Concerning Ladder Liability. Help us in educating consumers and concerned citizens about the liability and risks involved with unattended ladders set for inspectors.
CRA Safety Group Workers' Comp Program. Receive a 4%-upfront discount, group or individual loss history dividend calculation and much, much more. Members of the program automatically belong to the CRA Safety Group whose focus is on continuing safety education and training and improving safety in the roofing community. In partnership with Moody Insurance Agency and Pinnacol Assurance. Call Kim Burkhardt. at 303-824-6600 to receive additional information regarding this program.
---
Delivery of the E-Newsletter to Your Inbox
To guarantee delivery of the newsletter to your e-mail inbox each month, we ask that you add Debbie Hathorne to your address book using the following email: debbie@coloradoroofing.org. By adding this address to your contact list, we hope to avoid spam blockers/junk mail folders and ensure your receipt of the CRA newsletter in your inbox each month. Thank you.
---
© 2005-2019 - Colorado Roofing Association