March 2020 Newsletter
Date posted
March 18, 2020
PRESIDENT'S MESSAGE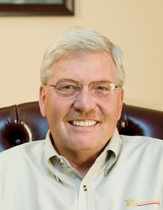 Greetings to all -
Well it's March and up here in the mountains the weather has been great and the skiing is still really good. But wait there is no one up here! The streets in Winter Park are empty and the ski areas are closed. What's going on? Colorado... rather the whole world, is coping with an issue of enormous scale that is impacting all of us and our communities. Our hearts go out to all who have been affected by the outbreak of coronavirus (COVID-19).
Roofing is one of the highest risk industries in the world. We deal with the biggest issues every day and so from my perspective, I am trying to take this in stride and handle this as one more problem to monitor. To make changes as necessary and then hopefully sooner than later, move on to the next issue that arises after this one.
The CRA Board has gone back on forth over the past several days as we adjust to the situation and tried to come up with solutions on how to handle association activities the next few days, weeks, months. Believe me our discussion has changed several times over the past 5-6 days. From a business as usual stance to today when many of our concerns have been taken out of our hands and the decision made for us. With social distancing being the main focus to slow the spread of COVID-19 down, we have made the decision to cancel our membership lunch scheduled this week on March 19, cancel all of our CRA Training Center courses for the rest of the Spring and reworking our April 9 Hail Assessment pinpoint from a seminar to a 2 part live webinar series. For the next 30 days, all Board and Committee meetings will be held via conference call. Beyond this, we will continue to monitor the dynamic situation of COVID-19 and are optimistic that this will be a temporary situation. We are prepared to modify association operations with options that still allow us to serve you.
I have been promoting NRCA's Washington D.C. Roofing Day in D.C. on April 21st & 22nd and just found out today that this year's event has been canceled. As much as I would like to see it rescheduled, I realize it is not feasible and look forward to next year's event. Be sure to block your calendars now for March 23-24, 2021.
On a positive note, I want to thank everyone for an extremely successful Awards Dinner on Feb 20th. We had approximately four hundred twenty-three people attend and we had the most jobs entered at twenty-eight entries. Thank you to all of you who submitted a nomination and congratulations to the companies with the winning jobs.
I also want to congratulate Dan Zahtila on his Lifetime Achievement Award; you were truly deserving of this award for all the hard work you have put into the industry and the CRA. Although you could not attend because of illness, your daughter Lacey did a superb job of speaking for you. We hear you're doing much better and again, my sincere congratulations!
Last, during our Board discussions the past few days, one the directors shared this and I want to share it with you.
"Faith and Fear have one thing in common besides the letter F. They both believe in a future that has not happened, yet. Fear believes in a negative future. Faith believes in a positive future. If neither has happened, why wouldn't we choose to believe in a positive one?"
Please remain resilient and optimistic. Until next month...
Jeff Johnston
The Roofing Company
CRA President
---
A BIG THANK YOU to our 2020 Sponsors!
| | |
| --- | --- |
| 2020 Industry Leader Sponsors | |
| A to Z Roofing | Flatiron Steel |
| ABC Supply Co. | Front Range Roofing Systems |
| Academy Roofing, Inc. | GAF Materials |
| Advanced Roofing Technologies | GCP Applied Technologies |
| Alpine Roofing LTD | Gulfeagle Supply |
| American Roofing Supply | Horn Brothers Roofing, Inc. |
| APOC | Interstate Roofing |
| Arapahoe Roofing & Sheet Metal | Johns Manville |
| Architectural Sheet Metal & Panels | K & P Roofing LLC |
| B & M Roofing of Colorado | Malarkey Roofing Products |
| Beacon Building Products | Moody Insurance Agency |
| Black Roofing, Inc. | Owens Corning |
| Boral Roofing | Pinnacol Assurance |
| Boulder Roofing, Inc. | SPEC Building Materials |
| CertainTeed | Superoofs |
| Daly & Black P.C. | Supreme Roofing Done Right, LLC |
| Drexel Metals | Tamko Building Products |
| Elite Roofing | Tecta America - Colorado |
| Elite Roofing Supply - CO, LLC | The Roofing Company |
| 2020 Silver Sponsors | |
| Cleasby Manufacturing | RTP Roofing Co. |
| Cotney Construction Law | Schafer and Company |
| F-Wave | Sheffield Metals |

COVID-19 INFORMATION & RESOURCES
OSHA offers guidance for preparing workplaces for coronavirus.
Source: https://www.osha.gov
Resources are available for employers and workers.
The U.S. Department of Labor and OSHA published "Guidance on Preparing Workplaces for COVID-19" to help companies respond in the event of coronavirus in the workplace. The guidance was developed in collaboration with the U.S. Department of Health & Human Services (HHS).

The document provides practical guidance for preventing the spread of COVID-19, also known as novel coronavirus, and contains information on safe work practices and appropriate personal protective equipment based on the risk level of exposure.

In addition to the guidance, OSHA recently launched a COVID-19 webpage that provides infection prevention information specifically for workers and employers, and is actively reviewing and responding to any complaints regarding workplace protection from novel coronavirus, as well as conducting outreach activities.

The Wage and Hour Division is providing information on common issues employers and employees face when responding to COVID-19, including effects on wages and hours worked under the Fair Labor Standards Act and job-protected leave under the Family and Medical Leave Act.
For further information about Coronavirus, please visit the Centers for Disease Control and Prevention and specifically for Employers the CDC's Interim Guidance for Businesses and Employers.
---
The Key Contract Provisions Needed to Combat Coronavirus
Source: Cotney Construction Law, trentcotney.com
Roofing contractors across the United States are facing a variety of issues arising out of COVID-19 (Coronavirus). These issues range from delay in obtaining certain materials – especially materials sourced from China – to suspension of projects. In the last week, we have been involved with more than two dozen suspended or cancelled projects as an alleged result of the Coronavirus. This article will discuss the key provisions that can be used to address the effects of Coronavirus. Read More.
Cotney is also presenting a Webinar on 3/20/20 to help you navigate this situation:
Cotney Summit on Friday, March 20, 2020, 11AM-1PM EST (9AM MST)
Part I of this webinar will discuss the Coronavirus and goes over the specific contract provisions you need to combat COVID-19. OSHA policies and dealing with employees from an HR perspective will also be discussed, including a tool box talk on Coronavirus to prepare your employees.
Part II will discuss legal issues with growing your business, how to scale up and scale down quickly and effectively and the Standard Operating Procedures needed to dominate the industry.
$20 fee. Use code CRA10 to received half off.
---
COVID-19 Coronavirus Frequently Asked Employment Law Questions and Answers
Source: Hendrick, Phillips, Salzman & Siegel, www.hpsslaw.com
The impact of the COVID-19 coronavirus pandemic on the construction industry, your jobs, and your employees is unknown. We know that you are facing labor and employment related issues and have many questions. We are here to answer your questions. With that in mind, we have put together answers for many of the most pressing labor and employment related questions that we have been receiving. The Q&As are below. Please note that if you have a company handbook, we suggest you first consult and follow your company's policies as outlined in your company handbook.
Please do not hesitate to call or email Hendrick, Phillips, Salzman & Siegel with any additional questions you may. They will be here for you throughout this pandemic. Stay safe.
Can we restrict business travel and require employees to work from home?
Yes. Whether your company chooses to restrict travel is up to you. Restricting travel may have the effect of leaving some of your employees without any work. Whether you are legally required to pay those employees while they are not working is a question we answer below. Of course, those employees who continue to work from home will be due their wages.
We have employees who are fearful of the virus and don't want to come to work. Do we have to pay them for the time they are away from work?
Absent an employment contract with the employee or an applicable collective bargaining agreement, the answer for your non-exempt, hourly paid employees is likely no. Under the Fair Labor Standards Act ("FLSA"), minimum wage and overtime pay for your non-exempt, hourly paid employees are dependent on hours actually worked in a workweek. Non-exempt, hourly paid employees who are not working are not entitled to wages.
But what about exempt, salaried employees? If an employee is a salaried exempt employee, the employee must be paid if the employee performs any work during the work week. But the law does allow you to make certain deductions from an exempt employee's salary without jeopardizing the exempt status of the employee. If the employee is not sick but chooses to stay home from work for a full day, you are permitted to make a deduction from the employee's salary for the one day absence. The law does allow you to make a deduction for a full day absence for personal reasons, other than sickness or disability.
If an exempt, salaried employee chooses to stay home for an entire week and performs no work during the week, you may withhold the employee's salary for the week.
EVENT ANNOUNCEMENTS
Let it Hail, Let it Hail, Let it Hail
HAIL ASSESSMENT & DOCUMENTATION WEBINAR
This seminar is being reworked into a 2-part live webinar series to be held on April 9 from 2:00 pm to 3:00 pm and April 16 from 2:00 pm to 3:00 pm. Please give us a few days to make the adjustment and we'll send the updated information out as soon as we can. In the meantime, we still promise to bring you the same beneficial content listed below.
We invite both commercial and residential roofing contractors to join us for a half-day seminar on hail assessments, "functional damage" and where the industry is headed tomorrow.
Determining whether or not hail caused a certain condition requires sound, systematic inspection procedures, thorough documentation, knowledge of the roofing product in question, and sometimes testing.
We will provide background on doing hail assessments so that the damage is properly documented. A discussion about the term "functional damage" including its historical origin and how it is being used and how to keep discussions open when this term is used to close the claim.
There are a number of projects now being examined by drone. We will look at using drones and discuss how this works and the problems using drones.
We will cover C.R.S. 6-22-101 thru 6-22-105 (SB38) - Colorado Consumer Protection / Residential Roofing Bill and the items you must be aware of along with C.R.S 10-2-103 that states a roofing contractor who is also licensed as a public adjuster may not act as the claim adjuster and then perform the work and vice versa.
This seminar will help contractors make sure the documentation they collect is done in a professional manner and clearly states what the hail did and did not do. The insurance companies expect a level of professionalism that is sometimes not being done. This seminar will help to standardize your reporting the way the insurance companies expect it.
Speaker: Rich Boon, P.E., Construction Support Services, has examined thousands of roofs working about 50/50 for and against insurance companies. He is a registered unmanned aircraft pilot that has used drones to examine hundreds of projects in several states looking for hail damage.
> > > Whether you are new to assessing hail damage or have been doing it for years, you WILL NOT want to miss this low-cost opportunity to gain valuable knowledge for you and your business!

Webinar details coming soon!
---
Texas Hold 'em Tournament | April 29, 2020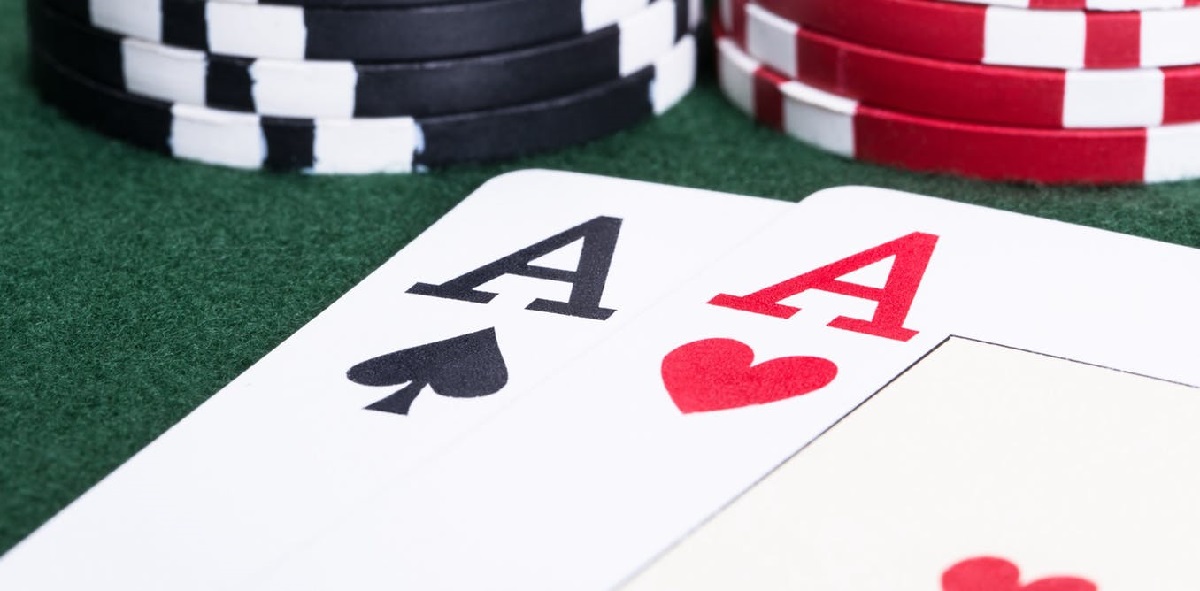 Joint event with ASA, AWCI, CRA, NUCA and RMSCA. Poker is a perfect legislative fundraiser. Winning is the objective, strategy is key, and there are rules to follow. Your participation will help us raise money for our legislative efforts in 2020 – funding a lobbyist, legislator and industry communication and participation in industry coalitions and organizations. Join us and try your hand at poker and politics.
COVID-19 UPDATE. At minimum, please hold this date open on your calendars. We remain optimistic that the event will go on as planned.
Thursday, April 29, 2020

Tradecraft Industries

6145 Broadway, Denver 80126

4:30 - 9:00 pm

Entry Fee: $99.00Includes food, snacks and 3 drink tickets.

(CRA Member CIU's = 1 per person)
Register to attend, by clicking on the "Register Now" link below.
(CRA Member CIU's = 4 per person)
CRA AWARDS DINNER HIGHLIGHTS

CONGRATULATIONS TO OUR 19TH ANNUAL AWARD RECIPIENTS!
We held our 19th Annual CRA Awards Dinner on February 20, 2020 and celebrated and honored many deserving individuals and companies. Thanks to all who attended and all our sponsors for making the evening such an overwhelming success! Please join us in congratulating our award recipients!
(Be sure to click on the links to view videos for each winner).
Lifetime Achievement Award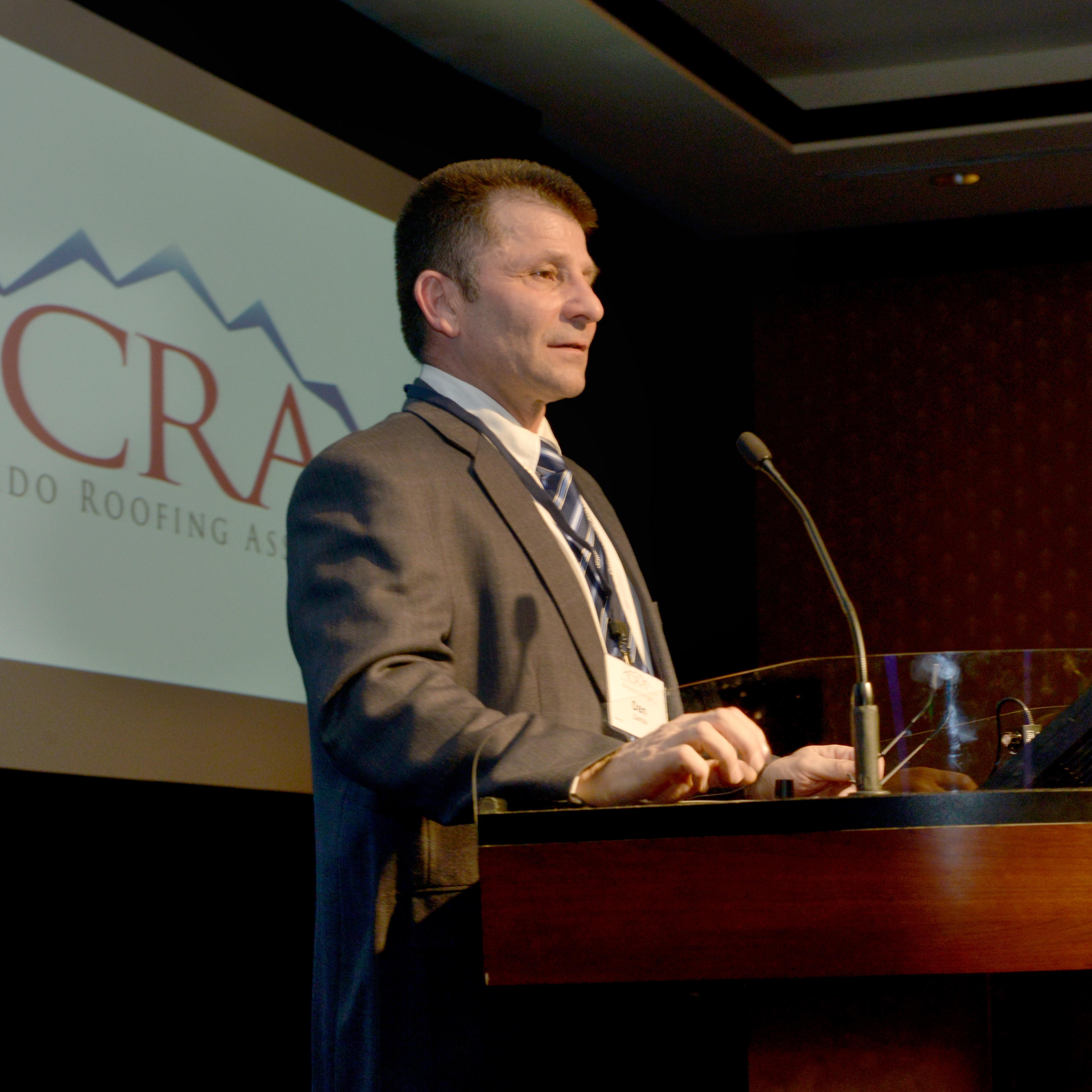 Job of Year Awards:
Division I: Job of the Year – Under $150,000
1st Place | Academy Roofing, Inc. - Boulder Shambhala Center
2nd Place | Arapahoe Roofing & Sheet Metal, Inc. - Meals on Wheels
Division II: Job of the Year – $150,001 to $450,000
1st Place | Academy Roofing, Inc. - Vine St.
2nd Place | Academy Roofing, Inc. - Paragon Place
Division III: Job of the Year – $450,001 to $850,000
1st Place | Academy Roofing, Inc. - Park Avenue West
2nd Place | Kudu Roofing, LLC - The Brody Residence
Division IV: Job of the Year – Over $850,001
1st Place | Horn Brothers Roofing, Inc. - The Timbers at Bachelor Gulch
2nd Place | Interstate Roofing, Inc. - Northstar Reroof, Greenwood Village

First Timer Award Submission
Exterior Guru, LLC
Expert Exteriors LLC
Modern Roofing

Photo Gallery
Be sure to check out our 2019 Year in Review Highlights video and the photo gallery below.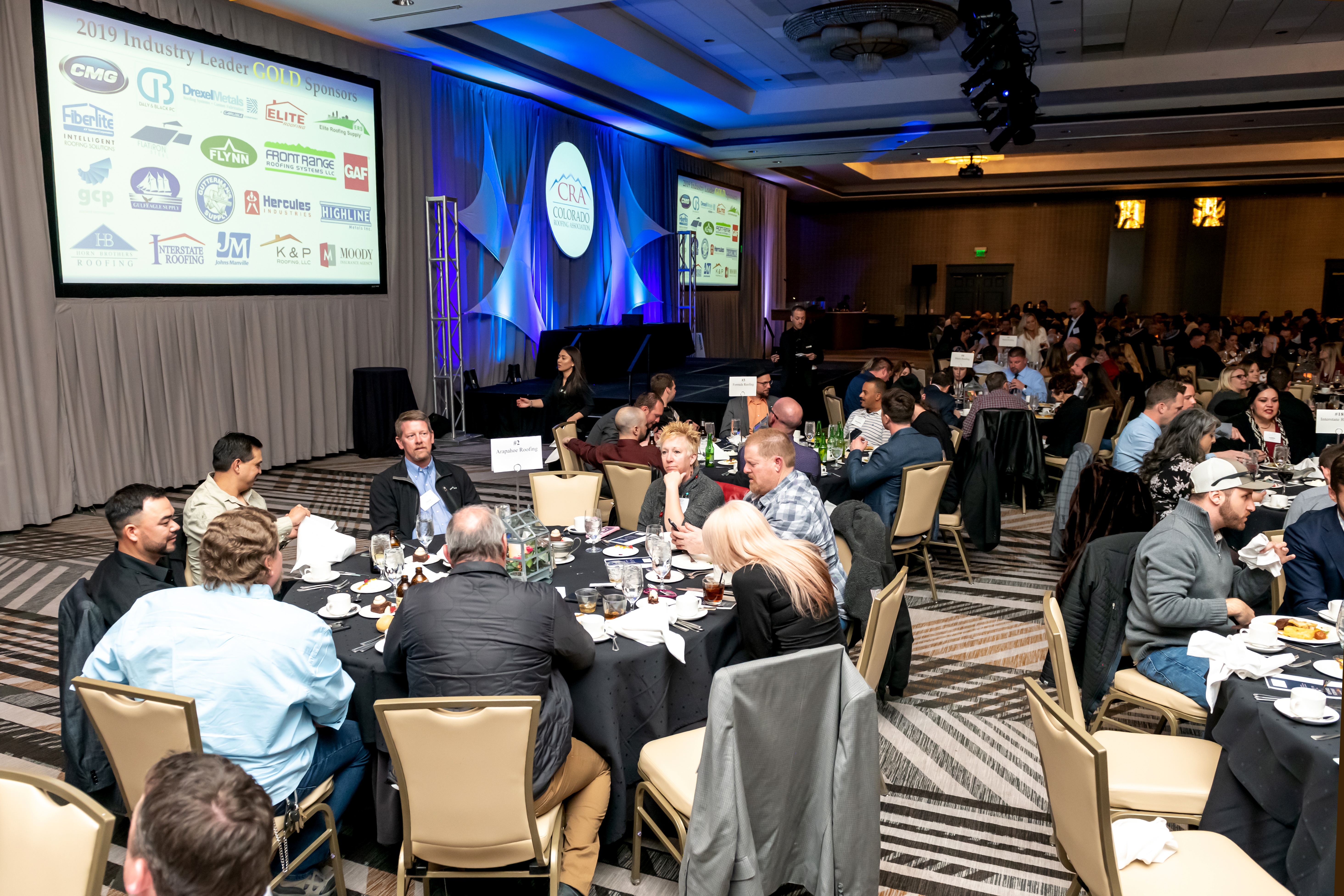 Thanks again to all of our SPONSORS for making this a great evening and to everyone who attended.
> > >
Save the date for next year!
CRA Awards Dinner | Thursday Feb 19, 2021 | Westin Westminster
---
Click here to view the full 2020 Event Calendar – calendar includes additional event dates, member luncheons, pinpoint seminars, Training Center courses, etc.
COLORADO LEGISLATIVE WATCH

We are monitoring several legislative issues at the state and local level along with public policy processes and municipal & county policy issues. Click the bill number & name to track the current status of each bill as they move their way through the legislative process.
Colorado
Colorado's General Assembly is TEMPORARILY ADJOURNED until 10:00 a.m., Monday, March 30, 2020. - Colorado legislature will temporarily shut down for at least two weeks effective Saturday March 14. All pending legislation will remain in place until lawmakers return on March 30. (They may decide to elongate the recess if the coronavirus continues to spread and leadership decides it remains unsafe to resume lawmaking.) In the meantime, you are encouraged to contact your legislators via phone or email during the break with your concerns and comments on upcoming legislation.
SB20-138 | Consumer Protection Construction Defect Time Period - Concerning increased consumer protection for homeowners seeking relief for construction defects. This bill increases the statute of limitations for actions based on construction defects from six years to 10 years. CRA urges you to vote "NO" on SB20-093. Just 3 short years ago we made strides to reform the construction defects law with HB-1279 and the Vallagio decision. Since then, Metro area annual condo starts rose 34%. Additionally, there are 2,782 condo units currently under construction and 109 future projects, totaling almost 17,000 units in the pipeline and representing opportunity for thousands of Coloradans. SB20-138 will have a negative impact by increasing the likelihood of litigation, driving up building costs and limit construction of affordable housing.
SB20-093 | Consumer And Employee Dispute Resolution Fairness - Concerning protections related to mandatory agreement provisions, and, in connection therewith, enacting the "Consumer and Employee Dispute Resolution Fairness Act". This bill makes binding arbitration clauses in consumer and employment contracts very difficult to enforce, which could drive up unnecessary litigation, increase costs for businesses and consumers. 03/09/2020:
Senate Third Reading Passed with Amendments - Floor.
HB20-1046 | Private Construction Contract Payment Requirements - Concerning payments in construction contracts governing improvements to private real property. In a construction contract of at least $150,000, HB 20-1046 restricts retainage to no more than 5% on certain private projects. 02/18/20: Postponed Indefinitely.
This is the bill our coalition introduced and we made the decision to table our efforts this session. Members of the CO legislature and stakeholders have committed to continue to work with us on this very important issue through the summer as we shift our focus to 2021.
HB20-1022 | Sales And Use Tax Simplification Task Force - Concerning the sales and use tax simplification task force, and, in connection therewith, extending the task force, modifying the task force's duties, and removing the requirement that the task force undergo an evaluation by the department of regulatory agencies prior to the task force's repeal. 03/09/2020: Senate Committee on Business, Labor, & Technology Refer Unamended to Appropriations.
HB20-1023 | State Address Data For Sales And Use Tax Collection - Concerning certain address database systems used for sales and use tax collection. 03/10/2020: Sent to the Governor for review/signature.
HB20-1089 | Employee Protection Lawful Off-duty Activities - Concerning clarification that the prohibition on an employer terminating an employee for the employee's lawful off-duty activities extends to activities that are lawful under state law even if those activities are not lawful under federal law. 02/19/2020: House Committee on Business Affairs & Labor Postponed Indefinitely (Dead)
HB20-1154 | Workers' Compensation - Concerning the "Workers' Compensation Act of Colorado", and, in connection therewith, making changes that affect the timely payment of benefits, guardian and conservator services, offsets related to the receipt of federal disability or retirement benefits, the apportionment of benefits, the selection of independent medical examiners, limits on temporary disability and permanent partial disability payments, the withdrawal of admissions of liability, mileage expense reimbursement, the authority of prehearing administrative law judges, petitions to review, the reopening of permanent total disability awards, and appeals to the court of appeals. 02/12/2020: House Committee on Business Affairs & Labor Refer Unamended to Appropriations
HB20-1349 | Colorado Affordable Health Care Option- Concerning the Colorado option plan to be implemented by executive agencies in order to create more affordable health benefit plans for health care consumers in this state. 03/11/2020: House Committee on Health & Insurance Refer Amended to Appropriations.
National
ROOFING DAY IN D.C. 2020 | CANCELED | April 21-22, 2020. NRCA announces cancellation of 2020 Event.
In light of this situation and after careful consideration with the health and safety of participants foremost in mind, Roofing Day in D.C. 2020, scheduled for April 21-22, has been cancelled. Unfortunately, given the unique size and scope of Roofing Day in D.C. 2020, it is not feasible for the event to be rescheduled during the remainder of this year. More information will be sent soon regarding hotel cancelations and other details.
NRCA will begin planning for Roofing Day in D.C. 2021, which will be held on March 23-24, 2021, so please save these dates. Your registration fees for Roofing Day in D.C. 2020 will be rolled over and applied to Roofing Day in D.C. 2021. If you will be unable to attend in 2021, please contact NRCA's Washington, D.C., office at (800) 338-5765.
Please know this was a difficult decision, and NRCA is extremely disappointed Roofing Day in D.C. 2020 will not take place. However, it is clearly the correct decision at this time given the threat to the health and safety of participants and recent actions by government bodies. Your patience and understanding are greatly appreciated.
Last, there has been an Indefinitely number of bills introduced this session. If you are aware of any specific legislation I did not cover above that may still be coming up in 2020 that will affect our industry, please contact me so that we can follow and share with the membership. With your help, we can continue to work together for positive changes in the construction industry.
I also urge you to take the time during the session postponement to contact your house on senate representatives!
Jeff Johnston
The Roofing Company
Gov't Relations Committee Chair
ITEMS OF NOTE

WELCOME 2 New Members(s)… Denver Metal Supply LLC, 389 South Lipan Street 389 S Lipan Street, Denver, CO 80223, Ph: (720)708-6985 (Manufacturer); Chicago Metal Supply and Fabrication, Inc, 4940 West Grand Avenue Chicago, IL 60639, Ph: (773)227-6200 (Manufacturer).
---
Pure Safety Group Recalls DIABLO Big Block SRL-LE - Immediate Stop Use Required
HOUSTON (March 6, 2020) – Pure Safety Group (PSG) has released an immediate recall on Guardian Fall Protection Diablo Big Block Leading Edge Self-Retracting Lifeline. Due to a potential manufacturing defect over the period of February 2019 through February 2020, this product must be immediately removed from service and returned for inspection and repair.
There have been no reported accidents or injuries related to this recall.
Please contact PSG Customer Service at 1.800.466.6385 or email recall@puresafetygroup.com to coordinate the return and replacement of an affected SRL-LE. For additional information about the affected products, return shipping, replacement units and updates > > > Click for Full Notice.
CODE NOTICES & UPDATES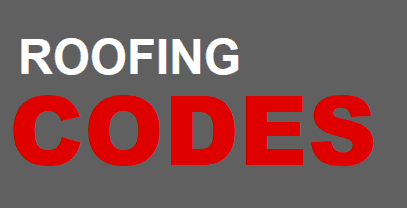 The following city and/or counties have made updates/announcements this past month.
Municipalities across the state are closing their facilities to the public.
City and Counties across the state are closing their facilities to the public and encouraging you to use their online web portals and asking you to apply online for permits, to schedule inspections, etc. We have seen anywhere from the end of March to 30 days, etc. Be sure to check with each municipality for their current policy.
This month's updates:
CITY OF BOULDER | 2018 Code Adoption - the City of Boulder will consider adoption of the 2018 International Code Council (ICC) suite of codes with local amendments at 4th reading on March 3, 2020. As with previous code updates, the energy code has been revised to maintain a code that requires buildings be ~20% more efficient than required by the national code. Staff will propose an effective date of July. 1, 2020. If council approves that date, applications for projects designed to the 2012 ICC Codes and the 2017 City of Boulder Energy Conservation Code will be accepted through June 30, 2020. Beginning July 1, 2020, all projects must be designed to meet the 2018 ICC suite of codes and the 2020 City of Boulder Energy Conservation Code. A draft of the proposed energy code can be found here.
CITY OF CASTLE ROCK | 2018 Code Adoption - We missed reporting this one last fall. Castle Rock Building Department approved the adoption of the 2018 International Building, Residential, Plumbing, Mechanical, Fuel Gas, Energy Conservation and Fire Codes with amendments. The adopted codes are in effect as of Jan. 1, 2020. Learn more >>
---

Ready to get started? Click below to pull your first report!
If you don't know your CRA login, click here for instructions on how to activate/create your account.
SAFETY SPOTLIGHT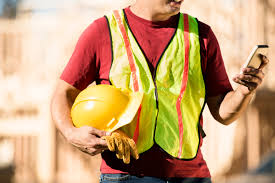 Cell phones pose construction safety riskCell phones can pose a safety hazard on construction sites
because frequently cause interruptions and distractions. "Construction sites are dangerous enough as it is, with the cellphone epidemic now adding to the everyday hazards and challenges we face," said Robert Brown, safety director at Camarata Masonry Systems.
Full Story: Construction Dive (2/24)
CRA TRAINING CENTER
Training Classes - Cancellation Notice
In light of the recent developments with the coronavirus COVID-19 and emphasis on social distancing and avoiding group gatherings, we have made the decision to cancel all of our trainings through the end of April. In the meantime, we will work to reschedule and any registration fees will be refunded in full.
We will continue to monitor the dynamic situation of COVID-19 and are optimistic that this will be a temporary situation. We are prepared to modify association operations with options that still allow us to serve you.
NATIONAL NEWS FROM NRCA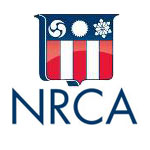 National Update: Worth sharing …
March 2020
Source: NRCA.NET
MEMBER BENEFITS & TOOLS
This month's highlighted member benefits and tools
ADVISORY NOTICE: Roofing Contractors Must Not Act as Public Adjusters – Check Your Contract Language
The CRA Board of Directors has issued an advisory with additional information and details about these public adjuster clauses we have seen being used in Colorado that basically state that the roofing contractor may negotiate or act as a public adjuster on behalf of the owner. This is against Colorado's Residential Roofing Law (SB38) and it is required that you must be a licensed public adjuster before you take on this role. Click here to view the advisory.
Concerning Ladder Liability. Help us in educating consumers and concerned citizens about the liability and risks involved with unattended ladders set for inspectors.
CRA Safety Group Workers' Comp Program. Receive a 4%-upfront discount, group or individual loss history dividend calculation and much, much more. Members of the program automatically belong to the CRA Safety Group whose focus is on continuing safety education and training and improving safety in the roofing community. In partnership with Moody Insurance Agency and Pinnacol Assurance. Call Kim Burkhardt. at 303-824-6600 to receive additional information regarding this program.
RoofersCoffeeShop Free Classified Ad. RoofersCoffeeShop is the premier networking site in the roofing industry, helping contractors find information, materials, services, tools, labor and training in one place. Share ideas and stories in our RCS Forum, and visit their classified ads section to sell and find items and get help. Use promo code CRA for your FREE classified ad.
---
Delivery of the E-Newsletter to Your Inbox
To guarantee delivery of the newsletter to your e-mail inbox each month, we ask that you add Debbie Hathorne to your address book using the following email: debbie@coloradoroofing.org. By adding this address to your contact list, we hope to avoid spam blockers/junk mail folders and ensure your receipt of the CRA newsletter in your inbox each month. Thank you.
---
© 2005-2020- Colorado Roofing Association