February 2023 Newsletter
Date posted
February 15, 2023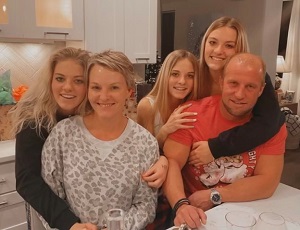 Hi all,
It's the middle of February already and "Mother Nature" is still playing havoc on us within our industry. We had a glimmer of hope with a break in what seems to be the longest winter we have had in years, and then she said "HA-HA" not yet, and here we are, in the midst of another week, slowed down due to the weather. I am sure for most of you, including myself, this has been one of the slowest starts to a year we have had in many.
I wanted to talk a little about adapting to changes in our industry. I hope, like me, these "snow days" have given you all the chance to look at how things are changing within our industry with new innovations, new products and how even more now than before all the focus seems to be on the "customer experience". Use this down time to learn, grow, strengthen your team, and perfect your processes. I was at a recent seminar a couple weeks ago and it was very interesting to hear how nationwide companies are focusing on their branding and how they can optimize their own customer experiences in their markets and try to separate themselves from their competitors. On top of that, it seems there is a lot of focus going into strengthening their internal personal. We all know that employment issues and finding the right people have been plaguing us for a good few years now, and there seems to be a trend to focus on what we can do within our own businesses and industry to adapt to the new era of workers and employees. Personality Style Indicator tests have been around forever in the corporate world, but they seem to be making their way down into our industry more and more. Designed to help us make sure we are focusing on hiring the right people that align with company values and core beliefs. This has become more and more relevant since coming out of the pandemic.
So in saying this, I am extremely proud and happy that all of us at the CRA are also adapting and it is great to see our Young Professional's Committee (YP's) growing. My goal as President is to work closely with them to narrow the gap and adapt to the new era.
Other changes that have come about this year are the new requirements in the "FAMLI" act that started January 1st this year for all Colorado-based companies. There's talk about the increase of the Minimum Wage toward $15 per hour, which will definitely have impacts that need to be looked at here in our industry. OSHA announced increases to their penalties for other-than-serious violation, serious violation, a failure-to-abate violation to $15,625.00, which is a $1,123.00 increase from last year's penalties. Willful and repeat violations have now increased to $156,259.00. Another change OSHA issued is a new enforcement guidance policy named "instance by instance" for citations for "high-gravity" serious violations. These include fall protection, lockout/tagout, machine guarding, permit-required confined space, respiratory protection, and recordkeeping requirements. This new policy takes effect March 27th this year. Here is a link for reference if interested in learning more: https://conta.cc/3YKhbHv. (Note: we've also included more information below in the newsletter on most of these.)
In closing, it's just smart business to adapt to the new era. If you are not aware of these changes above, please do yourself a favor and get familiar with them because as a business owner they could definitely do some damage. 
Lastly, I hope to see a lot of you at our CRA Awards Dinner next week on Feb 23, and I look forward to meeting more members throughout my time as the President! Let's work together to make it another great year within our industry!
Thanks.
Guy Mumford
Kudu Roofing
CRA President
---
A BIG THANK YOU to our 2023 Sponsors!
| | |
| --- | --- |
| 2023 Industry Leader Sponsors |   |
| A to Z Roofing | Horn Brothers Roofing |
| ABC Supply Co. | Interstate Roofing |
| Academy Roofing, Inc. | Johns Manville |
| Advanced Roofing Technologies | Malarkey Roofing Products |
| American Roofing Supply | Moody Insurance Agency |
| Arapahoe Roofing & Sheet Metal | Owens Corning |
| B & M Roofing of Colorado | Pinnacol Assurance |
| Beacon Building Products | SPEC Building Materials |
| Black Roofing & Waterproofing | Superoofs |
| CertainTeed | Supreme Roofing Done Right, LLC |
| Elite Roofing Supply - CO, LLC | Tamko Building Products |
| Everest Systems, LLC | Tecta America - Colorado |
| Flatiron Steel | The Roofing Company |
| Front Range Roofing Systems | Tiley Roofing, Inc. |
| GAF Materials | Valor Roof & Solar |
| GCP Applied Technologies | Westlake Royal Roofing Solutions |
| Gulfeagle Supply | |
| |   |
| | |
| 2023 Silver Sponsors |   |
| BriteStreet Solar | Polyglass U.S.A. |
| BuildingWorks LLC | RTP Roofing Co. |
| Calebs Management Enterprises, Inc. | Schafer & Company |
| Cleasby Manufacturing | Sheffield Metals |
| F-Wave | |
| | |
UPCOMING EVENTS, SEMINARS & WEBINARS
Join us for these upcoming webinars and events.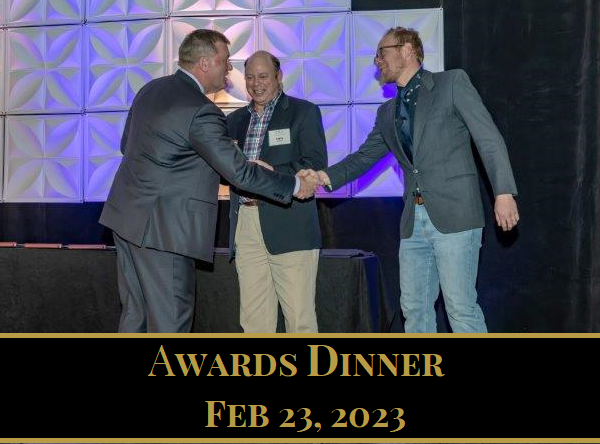 <<<>>>
<<<>>>
Click here to view the full 2023 Event Calendar – calendar includes additional event dates, member luncheons, pinpoint seminars, Training Center courses, etc.
ITEMS OF NOTE

COLORADO LEGISLATIVE WATCH

Legislative Update
The Colorado legislature  is now well underway with over 386 bills introduced so far this year.  Here are a few key ones we wanted to point out and their current status as well as one we are monitoring on the national level regarding PVC.
if you are aware of any specific legislation coming up in 2022 that will affect our industry, please contact me so that we can follow and share with the membership. With your help, we can continue to work together for positive changes in the roofing industry.
Jaimie Williams
Next Wave Roofing
Gov't Relations Committee Chair
CRA TRAINING CENTER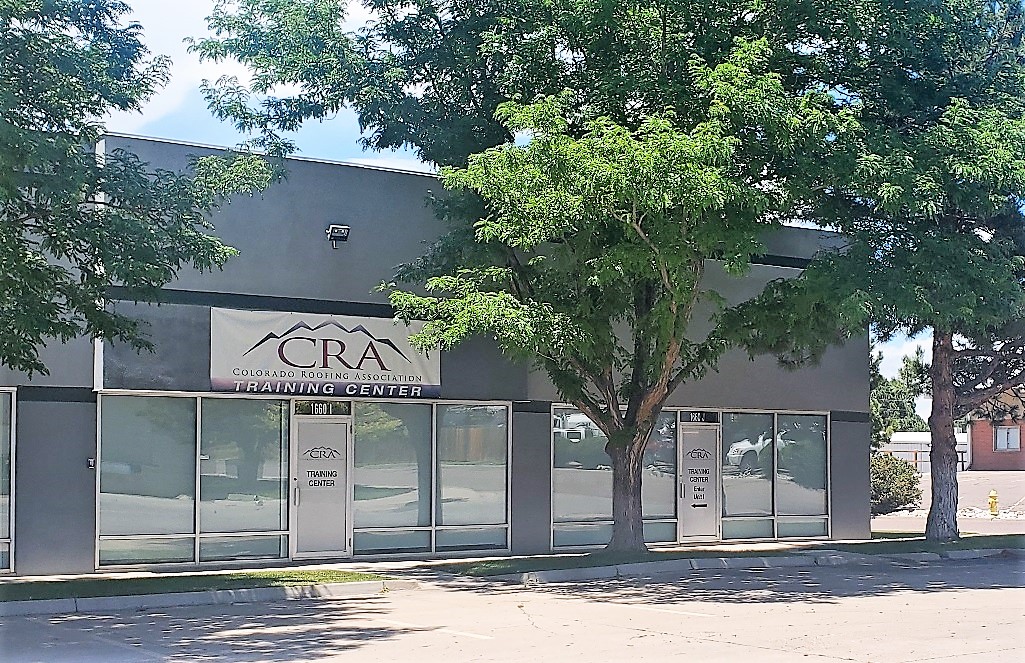 The CRA Training Center is located at 1660 Jasper Street, Unit I & J in Aurora, CO and is designed specifically for roofers and roofing applications. The space can be used for all types of steep and low slope materials and roofing systems. We are "application friendly".   
The center is being used for CRA Training Programs and is available to rent for members and non-members contractors, manufacturers and others who need space to conduct their own training.
MARKETING NEWS & HELPFUL TIPS
The CRA Marketing Committee is Here for You! 
We're proud of what we do here at the CRA to promote the positive image of the roofing industry and our consumer outreach efforts though education and helpful tips.  We've worked hard to create our digital presence and ultimately having consumers select a CRA member when it's time for their new roof replacement or repair.
We want to help you increase your digital footprint too! This month we start our monthly marketing tip series "From the Rooftop: Monthly Marketing Tips" that we hope will benefit you in your own marketing efforts.  Click below to get your 3 marketing tips for roofing companies.
CODE NOTICES & UPDATES

This month's Building Code updates/notices & resources you can use!
Have you heard of any upcoming building code changes with any of the municipalities you work with? Please share them with us by emailing the BC&S Committee via Debbie at debbie@coloradoroofing.org.
SAFETY SPOTLIGHT

Be mindful...
Changes to OSHA citation policies, increased penalties and upcoming safety training opportunities.
NATIONAL NEWS FROM NRCA
NRCA Update: Worth sharing … 
MEMBER BENEFITS & TOOLS
Helpful Member Benefits & Tools
---
Delivery of the E-Newsletter to Your Inbox
To guarantee delivery of the newsletter to your e-mail inbox each month, we ask that you add Debbie Hathorne to your address book using the following email: debbie@coloradoroofing.org. By adding this address to your contact list, we hope to avoid spam blockers/junk mail folders and ensure your receipt of the CRA newsletter in your inbox each month. Thank you.
---
© 2005-2023- Colorado Roofing Association