February 2023 Newsletter
Date posted
February 15, 2023
PRESIDENT'S MESSAGE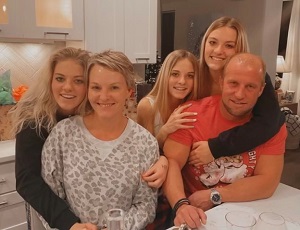 Hi all,
It's the middle of February already and "Mother Nature" is still playing havoc on us within our industry. We had a glimmer of hope with a break in what seems to be the longest winter we have had in years, and then she said "HA-HA" not yet, and here we are, in the midst of another week, slowed down due to the weather. I am sure for most of you, including myself, this has been one of the slowest starts to a year we have had in many.
I wanted to talk a little about adapting to changes in our industry. I hope, like me, these "snow days" have given you all the chance to look at how things are changing within our industry with new innovations, new products and how even more now than before all the focus seems to be on the "customer experience". Use this down time to learn, grow, strengthen your team, and perfect your processes. I was at a recent seminar a couple weeks ago and it was very interesting to hear how nationwide companies are focusing on their branding and how they can optimize their own customer experiences in their markets and try to separate themselves from their competitors. On top of that, it seems there is a lot of focus going into strengthening their internal personal. We all know that employment issues and finding the right people have been plaguing us for a good few years now, and there seems to be a trend to focus on what we can do within our own businesses and industry to adapt to the new era of workers and employees. Personality Style Indicator tests have been around forever in the corporate world, but they seem to be making their way down into our industry more and more. Designed to help us make sure we are focusing on hiring the right people that align with company values and core beliefs. This has become more and more relevant since coming out of the pandemic.
So in saying this, I am extremely proud and happy that all of us at the CRA are also adapting and it is great to see our Young Professional's Committee (YP's) growing. My goal as President is to work closely with them to narrow the gap and adapt to the new era.
Other changes that have come about this year are the new requirements in the "FAMLI" act that started January 1st this year for all Colorado-based companies. There's talk about the increase of the Minimum Wage toward $15 per hour, which will definitely have impacts that need to be looked at here in our industry. OSHA announced increases to their penalties for other-than-serious violation, serious violation, a failure-to-abate violation to $15,625.00, which is a $1,123.00 increase from last year's penalties. Willful and repeat violations have now increased to $156,259.00. Another change OSHA issued is a new enforcement guidance policy named "instance by instance" for citations for "high-gravity" serious violations. These include fall protection, lockout/tagout, machine guarding, permit-required confined space, respiratory protection, and recordkeeping requirements. This new policy takes effect March 27th this year. Here is a link for reference if interested in learning more: https://conta.cc/3YKhbHv. (Note: we've also included more information below in the newsletter on most of these.)
In closing, it's just smart business to adapt to the new era. If you are not aware of these changes above, please do yourself a favor and get familiar with them because as a business owner they could definitely do some damage.
Lastly, I hope to see a lot of you at our CRA Awards Dinner next week on Feb 23, and I look forward to meeting more members throughout my time as the President! Let's work together to make it another great year within our industry!
Thanks.
Guy Mumford
Kudu Roofing
CRA President
---
A BIG THANK YOU to our 2023 Sponsors!
| | |
| --- | --- |
| 2023 Industry Leader Sponsors | |
| A to Z Roofing | Horn Brothers Roofing |
| ABC Supply Co. | Interstate Roofing |
| Academy Roofing, Inc. | Johns Manville |
| Advanced Roofing Technologies | Malarkey Roofing Products |
| American Roofing Supply | Moody Insurance Agency |
| Arapahoe Roofing & Sheet Metal | Owens Corning |
| B & M Roofing of Colorado | Pinnacol Assurance |
| Beacon Building Products | SPEC Building Materials |
| Black Roofing & Waterproofing | Superoofs |
| CertainTeed | Supreme Roofing Done Right, LLC |
| Elite Roofing Supply - CO, LLC | Tamko Building Products |
| Everest Systems, LLC | Tecta America - Colorado |
| Flatiron Steel | The Roofing Company |
| Front Range Roofing Systems | Tiley Roofing, Inc. |
| GAF Materials | Valor Roof & Solar |
| GCP Applied Technologies | Westlake Royal Roofing Solutions |
| Gulfeagle Supply | |
| | |
| | |
| 2023 Silver Sponsors | |
| BriteStreet Solar | Polyglass U.S.A. |
| BuildingWorks LLC | RTP Roofing Co. |
| Calebs Management Enterprises, Inc. | Schafer & Company |
| Cleasby Manufacturing | Sheffield Metals |
| F-Wave | |
| | |
UPCOMING EVENTS, SEMINARS & WEBINARS
Join us for these upcoming webinars and events.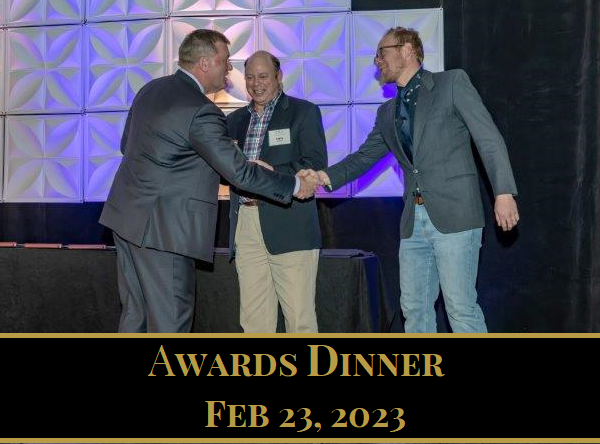 <<<>>>
CRA Trade Show - 2023 Photo Gallery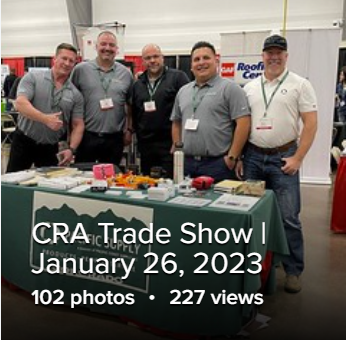 Colorado's Roofing industry back together with a bang on Jan 26th!

In 2023, we were back to the Arapahoe County Event Center and another big crowd! What an exciting day. Over 1100 roofing industry professionals connecting face-to-face and making important contacts. Thanks again to all of you that exhibited and to everyone that attended the 38th Annual CRA Trade Show on January 26th. And, an extra BIG THANK YOU to our SPONSORS for the support in making this year a great show and all around successful event!
> > >
Mark your calendars for next year!
CRA Trade Show | Thursday Jan 25, 2024 | Arapahoe County Event Center
Pinpoint Webinar: Roof Coatings & Waterproofing
Presented by:

Join CRA and IIBEC Colorado at our joint education event on Roof Coatings and Waterproofing. With the new green energy codes, roof coatings and fluid applied membranes are becoming more common. It's now more important than ever that you educate yourself on the many products available and their applications.
Program to include:
Differences between Coatings, Waterproofing and Damp Proofing
Composition of various coatings and waterproofing products.
Material properties such as adhesion, density, compressive strength, elasticity, elongation, permeability, etc.
Reflectivity and cool roofing standards
Installation procedures
Roof applications
Take the afternoon to educate, bring awareness and learn roof coating best practices for you and your team.
February 22, 2023

1:00 pm - 5:00 pm

CRA Training Center

1660 Jasper St. Unit I | Aurora, CO 80011

Cost: $50.00
Registration is being handled by IIBEC. Click on the "Register Now" link below.

(CRA Member CIU's = 2 per person)

Thursday, February 23, 2023 - You're Invited!!
We are now just a week away from our 22nd Annual Celebration of the CRA Awards Dinner – an inspiring evening where we honor the "Best of the Best" in Colorado's Roofing projects and to highlight the achievements of our members. Recognition is given to contractors in both the steep and low slope roofing categories and a Lifetime Achievement Award is presented to an outstanding individual who has contributed to Colorado's Roofing industry.
22nd Annual
Thursday, February 23, 2023
5:30 pm Cocktails | 7:00 pm Dinner | 8:00 pm Awards Presentation

Social Capitol Event Center
6543 Wadsworth Blvd.
Arvada CO 80003

$95 Individual | $900 Table of 10

Business Attire
The Hilton Garden Inn Arvada is offering our members a $139 room rate for the night of February 23, 2023. The hotel is located 1.6 miles south of Social Capitol at 5455 Olde Wadsworth Blvd, Arvada, CO 80002 and also one block from Arvadda's Old Town District. Hotel bar closes at 11pm. Book room with this link & "CRA223" discount code.
Pinpoint Seminar: Data/Record Retention, Leave Compliance, 401K Changes & More
Presented by: Danielle Maya, Galvanize Law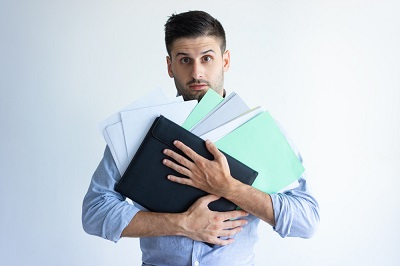 Stay up-to-date on Colorado Leave and data/record retention requirement!
Part 1 - Data/Record Retention
Record-keeping is one of the most overlooked, but critical functions of a business. Construction is a document intensive industry - not only for human resource purposes, but every project has countless details that need to be kept per statutory laws. During this part of the seminar you will learn about data/record retention.
how long to keep records (legal/statutory length)
how to store electronically, cloud storage vs onsite
how not to lose data when changing cloud storage providers
data security, including signing onto unsecure Wifi
Part 2 - Current HR Topics
Colorado employers also need to be aware of new legislative requirements for family leave, 401K changes and non-compete agreements.
family leave compliance updates
401K changes (depending on how many employees you have or if you don't offer it)
new non-compete/non solicitation rules in relation to independent contractors
You don't want to miss this chance to gain valuable knowledge for maintaining records and staying up-to-date on your employer obligations!!
Wednesday, March 29, 2023

National Western Complex - Centennial Room

4655 Humboldt St (I-70 & Brighton Exit)

1:00 pm - 4:00 pm

Cost: $30
Register to attend, by clicking on the "Register Now" link below.
(CRA Member CIU's = 4 per person)
Corn Hole Tournament Legislative Fundraiser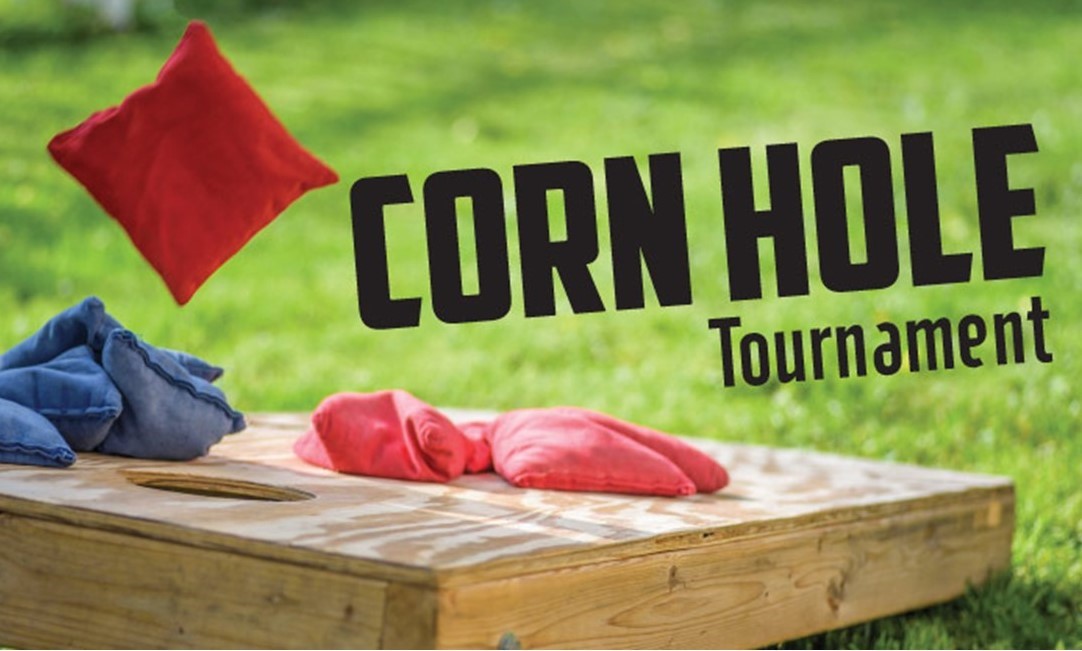 Wednesday, April 12, 2023 | Wagner Rents, Aurora

Please join us on April 12 for an "EPIC Corn Hole Tournament" – a joint fundraising event by the Colorado Contractors Coalition (ASAC, CRA and RMSCA). Have a little fun while helping us as we work to protect and advocate for roofers and other subcontractors in 2023.
Recent victories include the passage of 5% retainage on Private Construction Contract Payments (C.R.S. 38-46-101 to 38-46-103) - Passed May 17, 2021 and effective Sep 6, 2021.
Your participation will help us raise money for our legislative efforts in 2023 – funding a lobbyist, legislator and industry communication and participation in industry coalitions and organizations.
Sponsorships available, see registration link for more details.
Register to attend, by clicking on the "Register Now" link below.
(CRA Member CIU's = 1 per person)
<<<>>>
Click here to view the full 2023 Event Calendar – calendar includes additional event dates, member luncheons, pinpoint seminars, Training Center courses, etc.
ITEMS OF NOTE

WELCOME to 4 New Members …
Meet our newest member(s) who joined this past month.
6312 Dakota Ridge Dr. | Littleton, CO 80125 | 303.766.3102

Roofing Contractor - Res/Comm

Dynamic Renovation Contractors

920 Babcock Rd Suite #103 | Colorado Springs, CO 80915 | 719.220.1814

Roofing Contractor - Res/Comm

6225 W 48th Ave. | Wheat Ridge, CO 80033 | 303.980-7481

Roofing Contractor - Res/Comm

16601 Central Green Boulevard Suite 100 | Houston, TX 77032 | 480.229.6851

Manufacturer
Industry Groups Comment on Department of Labor's Proposed Misclassification Rule
On October 13, 2022, the Department of Labor ("DOL") published a Notice of Proposed Rule Making to revise the DOL's guidance on how to determine whether a worker is an employee or independent contractor under the Fair Labor Standards Act. The proposed rule would rescind the prior rule implemented in January 2021 by the Trump Administration. The Trump Administration's rule emphasized two "core factors" for primary consideration, (1) the nature and degree of the worker's control over the work, and (2) the worker's opportunity for profit and loss. The DOL's proposed rule would return to the totality of circumstances test previously applied by the DOL. The DOL accepted public comment on the proposed rule through December 13, 2022 and several notable industry groups provided comment.
The Associated Builders and Contractors submitted comments opposing the proposed rule asserting that prior rule's emphasis on the two "core" factors were paramount to making the independent contractor determination. Associated Builders and Contractors urged the DOL to withdraw the new proposed role and retain the prior final rule.
The Associated General Contractors of America also submitted comments opposing the proposed rule asserting that Trump Administration's rule "adopted a consistent, clear and common-sense standard for determining independent contractor status under the FLSA."
The American Subcontractors Association along with the Small Business Legislative Counsel submitted comments on the proposed rule that emphasized the need for flexibility in determining employee versus independent contractor status. The ASA took no specific stance on the economic realities test but asserted that the existing guidance created through years of developed case law makes using an economic realities test or one similar to it easier to navigate. The ASA and SBLC applauded the DOL for declining to adopt an ABC test that would require a stringent factor test and eliminate flexibility.
The comment period has closed and the rule making process will move forward with internal comment review as the DOL moves towards a final rule. HPSS will continue to monitor the rulemaking process and provide updates as new information is received.
Federal Trade Commission Proposes Rule to Ban Noncompete Clauses
On January 5, 2023, the Federal Trade Commission ("FTC") proposed a new rule that would impose a nationwide ban on noncompete clauses between employers and employees. The proposed rule, if enacted, would not only ban all future noncompete clauses, but would retroactively make any previous noncompete clauses between employers and employees unlawful. By the FTC's own estimates, the proposed rule would impact one in five American workers. The FTC is currently accepting comments on the proposed rule through March 6, 2023. You can view the FTC's overview and summary of the proposed rule, as well as submit comments, here.
The impact on employers, if the proposed rule goes in to effect, would be monumental. All employers would have to rescind existing noncompete clauses, meaning that all employment agreements containing noncompete clauses would have to be revised. On top of that, the proposed rule would obligate employers to give notice to employees that the noncompete clause is no longer in effect. And the proposed rule would be nationwide in scope and would apply to almost all private employers, regardless of size or location.
State law has historically been the principal authority governing the enforceability of noncompete clauses, which is a contractual term between an employer and employee that prevents the employee from working with a competitor in a specified geographic area for a fixed period of time after the worker's employment ends. Noncompete clauses are a means for an employer to protect confidential information and trade secrets from getting to competitors. Currently, breaches of noncompete clauses can give rise to claims for money damages and injunctive relief by the employer. Noncompete clauses are widely used and have been upheld by courts around the country. As a general rule, courts subject noncompete clauses to stricter scrutiny than other contract terms because they are considered a restraint on trade. States vary on how they treat noncompete clauses. Most states generally enforce noncompete clauses, with the exception of California North Dakota, and Oklahoma.
The proposed rule is now in a 60-day notice and comment period. After the comment period ends, the FTC will likely adopt a final rule banning noncompete clauses. Undoubtedly, multiple legal challenges to the rule will be made. Ultimately, the issue may go to the U.S. Supreme Court. In the meantime, however, employers who use noncompete clauses need to be aware that the clauses may become unlawful in the not-too-distant future and be prepared to comply with any notice requirements that the FTC puts in place.
New Law Ushers in Major Retirement Changes
There's been buzz about new retirement plan provisions for weeks, and now they're final, bringing about changes to various federal rules and adding flexibility for current and future retirees. The Secure 2.0 Act of 2022, part of the Consolidated Appropriations Act of 2023, includes the following modifications, some of which are immediate, and others that will take effect in the future.
Hold on to assets longer. Retirees had to start taking money from their plans at a certain age. The idea behind this rule was to help ensure funds were used during the retiree's lifetime rather than simply invested for any heirs. The Act changes the current age of 72 to 73 starting Jan. 1, 2023, and to 75 starting in 2033.
A boon for employers with no retirement plan. According to government documents, the Act permits an employer that does not sponsor a retirement plan to offer a starter 401(k) plan (or safe harbor 403(b) plan). Such a plan would generally require that all employees be default enrolled in the plan at a deferral rate of 3% to 15% of their compensation. The limit on annual deferrals would be the same as the IRA contribution limit, which for 2022 was $6,000, with an additional $1,000 in catch-up contributions beginning at age 50. This section is effective for plan years beginning after Dec. 31, 2023.
Provisions for part-time workers. Previous rules required that — except in the case of collectively bargained plans — employers maintaining a 401(k) plan must have a dual eligibility requirement under which an employee must complete either one year of service (with the 1,000-hour rule) or three consecutive years of service (where the employee completes at least 500 hours of service). The Act has reduced the three-year rule to two years, effective for plan years beginning after Dec. 31, 2024. The Act also extends the long-term part-time coverage rules to 403(b) plans that are subject to ERISA.
Source: Martillaro Raub & Associates LLC Newsletter for Wednesday, February 08, 2023
COLORADO LEGISLATIVE WATCH

Legislative Update
The Colorado legislature is now well underway with over 386 bills introduced so far this year. Here are a few key ones we wanted to point out and their current status as well as one we are monitoring on the national level regarding PVC.
Colorado
HB23-1023 Special District Construction Contracts Notice Threshold: Public notice for bids on special district construction contracts is currently required when the contract cost is $60,000 or more. The bill increases the notice threshold to $120,000 or more, and requires the amount to be adjusted for inflation every 5 years. Status: Introduced In Senate - Assigned to Local Government & Housing
HB23-1078: Unemployment Compensation Dependent Allowance -This legislation would allow individuals claiming unemployment to receive an additional amount for each dependent. The UITF is not meant to be a social benefit; it is meant to be an employment benefit. Allowing for dependents would cause the program to be more complicated and force additional components to be included in the calculation. And likely additional cost for employers. Status: House Committee on Business Affairs & Labor Refer Amended to Appropriations on 02.09.2023
HB23-1085: Rural County and Municipality Energy Efficient Building Codes - —Rural County and Municipality Energy Efficient Building Codes. This bill would allow local governments in rural areas to adopt energy efficient building codes and extend the energy efficient building code compliance periods for rural communities so they can adjust to the economics, costs and other factors related to the implementation of new codes. Status: Introduced In House 01.19.2023 and assigned to Energy & Environment Committee.
SJR23-004 - Uniform Sales And Use Tax On Construction Material - Urges municipalities and counties that locally collect their sales and use taxes to work together, through the Colorado Municipal League, to create a uniform administration of sales and use tax on construction materials. Status: Introduced to Senate on 01.19.2023 and assigned to Finance Committee.
National
Petition to Classify Discarded PVC as Hazardous Material - NRCA has been working opposing a request made to the EPA from the Center for Biological Diversity to classify PVC as a hazardous material. This reclassification would bring about changes when working with and disposing of PVC materials. The EPA has tentatively denied the request, awaiting further comment and analysis. A final decision will be made by April of 2024. If you would like to share how this regulation/reclassification could impact your business, please send your comments to us and we will share these comments with our partners at the NRCA
if you are aware of any specific legislation coming up in 2022 that will affect our industry, please contact me so that we can follow and share with the membership. With your help, we can continue to work together for positive changes in the roofing industry.
Jaimie Williams
Next Wave Roofing
Gov't Relations Committee Chair
CRA TRAINING CENTER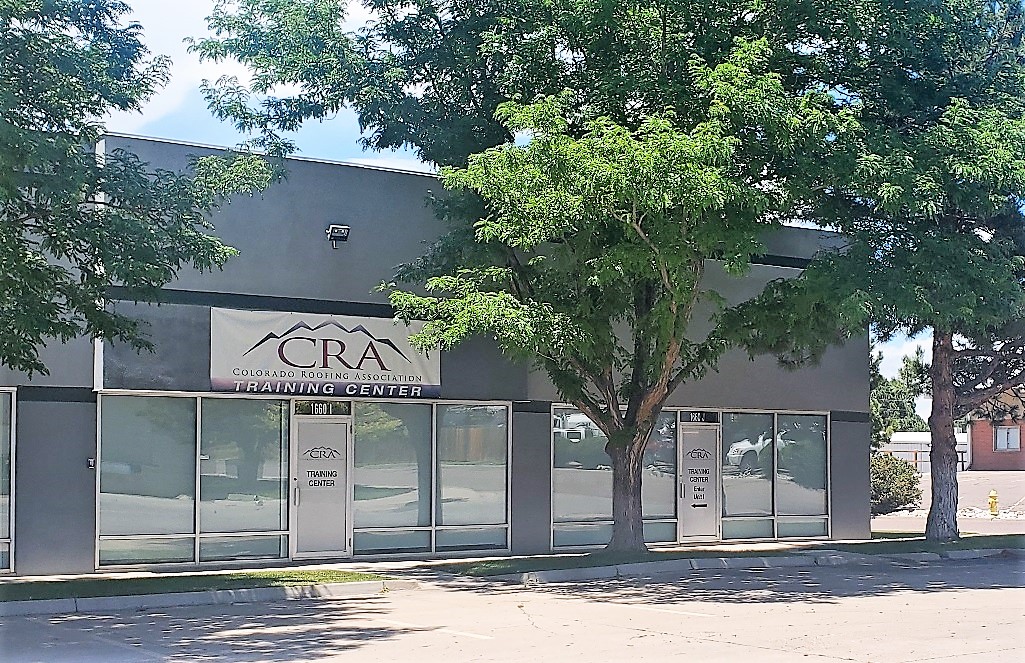 The CRA Training Center is located at 1660 Jasper Street, Unit I & J in Aurora, CO and is designed specifically for roofers and roofing applications. The space can be used for all types of steep and low slope materials and roofing systems. We are "application friendly".
The center is being used for CRA Training Programs and is available to rent for members and non-members contractors, manufacturers and others who need space to conduct their own training.
Spring Classes | Registration Now Open
Here is the list of upcoming training classes:
Coatings | 1-Day Advanced*
Mar 28
EPDM/TPO | 2-Day Advanced*
Mar 14-15
May 2-3
Metal | 2-Day Advanced*
Mar 22-23
May 10-11
Introduction to Roofing | 6-Day
Apr 4, 5, 6 and 11, 12, 13
All classes held at the CRA Training Center located at 1660 Jasper Street, Unit I & J in Aurora, CO.
* The advanced classes have a prerequisite that you must have taken the Intro class first or provide proof from your employer that student has had a minimum of 6-months field experience.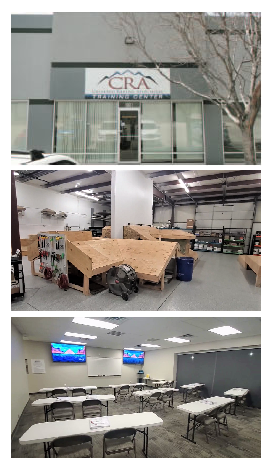 Facility Rental
NEED A SPOT FOR TRAINING ?
We just want to remind all of you that CRA's Training Center is available for your next employee/installer training, certification class or product demonstration. Whether you need to teach a new installation technique, train a new crew or showcase a new product, CRA's training space offers you a 'roofer friendly' indoor environment with class space for up to 30 individuals.
The CRA Training Center is located in Aurora, CO and is designed specifically for roofers and roofing applications. The space can be used for all types of steep and low slope materials and roofing systems. We are 'application friendly' and there is no need for you to travel from a seminar room to the parking lot. You will be required to sign a rental agreement.
Contact Diana Johnson for more information/details.
MARKETING NEWS & HELPFUL TIPS
The CRA Marketing Committee is Here for You!
We're proud of what we do here at the CRA to promote the positive image of the roofing industry and our consumer outreach efforts though education and helpful tips. We've worked hard to create our digital presence and ultimately having consumers select a CRA member when it's time for their new roof replacement or repair.
We want to help you increase your digital footprint too! This month we start our monthly marketing tip series "From the Rooftop: Monthly Marketing Tips" that we hope will benefit you in your own marketing efforts. Click below to get your 3 marketing tips for roofing companies.
From the Rooftop: Monthly Marketing Tip
Marketing can be complicated.
From SEO and SEM to social media and traditional advertising, there are a ton of ways to market your roofing business in today's world.
For our first monthly marketing tip from Old Town Media, their Chief Strategy Officer Kerrie shares her top 3 tips for roofing companies in 2023. A quick overview, Kerrie touches on:
Social media marketing - what platforms, what to post, and how often to post
SEO - where to get the biggest bang for your buck on Google
SEM - 3 types of pay-per-click ads to explore in 2023 to drive leads
CODE NOTICES & UPDATES

This month's Building Code updates/notices & resources you can use!
Aspen, City of - On January 24th, 2023 Aspen City Council passed Ordinance #1, 2023 which adopted the 2021 I-Codes, along with local building and energy code amendments. The updates include an expansion to the Renewable Energy Mitigation Program (REMP) and other measures focused on energy conservation, wildfire resiliency, and lowering emissions. The new codes will apply to all permits submitted after March 31, 2023. Read more.
Brighton, City of - Starting January 1, 2023, the City of Brighton will be enforcing new 2021 building codes. Contractors may continue to submit under the current 2018 I-Codes until 1-1-2023 or use either code until that date. The 2021 codes will bring the City of Brighton into current technology, material, and methods that are not addressed in previous versions. View these codes at www.iccsafe.org. Read more.
Broomfield, City & County - Broomfield anticipates moving to the 2021 ICC Code package. The code change proposal will go to City Council in early 2023 with a proposed effective date of April 15, 2023. Here is the 2021 Significant Change Handout. Please note, any permit not paid for prior to April 15, 2023, will be required to meet the new codes. Read More.
Denver, City & County - On January 9, the city adopted the 2022 Denver Building and Fire Code and the 2022 Denver Green Code. This code cycle, the city placed a significant focus on energy and climate action. The new code will become effective on May 1, 2023, with certain provisions needed to implement the city's Energize Denver requirements taking effect earlier on March 1, 2023. Download a summary of key code changes.
One important change is from the 2022 Denver Green Code, which was previously a voluntary code in Denver. Starting in May 2023, commercial and multifamily development projects will need to show how they meet certain simple provisions from the green code. Teams will be able to choose which provisions they implement, based on what works best for their unique project.
Pikes Peak Regional Building Department (PPRBD - Colorado Springs Area) - PPRBD will be adopting the 2023 Pikes Peak Regional Building Code (PPRBC) that will reference the 2021 ICC codes. PPRBC has set the enforcement date of June 30, 2023. Read more.
Have you heard of any upcoming building code changes with any of the municipalities you work with? Please share them with us by emailing the BC&S Committee via Debbie at debbie@coloradoroofing.org.
SAFETY SPOTLIGHT

Be mindful...
Changes to OSHA citation policies, increased penalties and upcoming safety training opportunities.
OSHA INCREASED PENALTIES
We were reminded during our OSHA Fall Prevention webinar in January, that as of Jan 15th the OSHA penalties have increased. As we were told last year, these annual adjustments are mandated and will happen this same time each year. For 2023, penalties for an other-than-serious violation, a serious violation, and a failure-to-abate violation increased to $15,625, which represents a $1,123.00 increase over these same penalties in 2022. Willful and repeat violations now have a maximum penalty amount of $156,259 per violation, which represents an increase of $11,232.00 over last year's maximum penalty amount for willful or repeat violations. The new 2023 OSHA penalty amounts are applicable to OSHA citations issued after January 15, 2023, for violations occurring after July 15, 2022. Read more on penalties (www.osha.gov).
Be Sure to Comply with OSHA's Form 300A Posting Requirement
Employers must submit required 2022 injury and illness data by March 2 if they have:
Between February 1 and April 30, covered employers must post OSHA's Form 300A in a place easily accessible to employees, such as the break room. Form 300A summarizes the total number of work-related injuries and illnesses that occurred during the prior calendar year and entered into OSHA Form 300, which logs such injuries and illnesses. Whereas Form 300 should include details, such as the nature of the injury and where it occurred, Form 300A only lists information such as the total number of deaths, cases involving days away from work, and total number of days away from work for all recordable cases. Recordable cases are those that involve a death; days away from work; restricted work or transfer to another job; medical treatment beyond first aid; loss of consciousness; diagnosis of a significant injury or illness by a healthcare professional; or a needlestick or sharps injury involving contamination by another person's blood or other potentially infectious materials.
Construction employers must post Form 300A even if no recordable injuries occurred during the prior year, with zeroes entered in the spaces.
Again this year, employers also need to concern themselves with OSHA's Improve Tracking of Workplace Injuries and Illnesses regulation, often commonly referred to as OSHA electronic recordkeeping regulation. Construction employers with 20 to 249 employees are subject to the rule and must electronically submit their 2022 300A Annual Summary to OSHA no later than March 2, 2023.
Under current rules, injury and illness records must be maintained at the worksite for at least five years. Also, copies of the records must be provided to past and current employees, or their representatives, upon request.
Visit OSHA's Injury Tracking Application (ITA) webpage for more information and to submit data online.
Remember to set up your new, more secure ITA account with Login.gov. You must have BOTH an ITA account AND a Login.gov account to access the application.
OSHA Adds "Instance-By-Instance" Citation Policy
On January 26th, the Occupational Safety and Health Administration (OSHA) issued new enforcement guidance allowing "instance-by-instance" citations for "high-gravity" serious violations of several agency standards. Regional administrators and area office directors will have the authority to issue instance-by-instance citations for violations of fall protection, lockout/tagout, machine guarding, permit-required confined space, respiratory protection, and trenching standards, as well as for cases with other-than-serious violations of recordkeeping requirements. The new policy becomes effective March 27th.
In a separate enforcement memorandum, the agency reminded regional administrators and area office directors of their authority not to group violations but instead to cite them separately.
Table 1 summarizes the minimum and maximum amounts for proposed civil penalties:
| | | |
| --- | --- | --- |
| Type of Violation | Penalty Minimum | Penalty Maximum |
| Serious | $1,036 per violation | $14,502 per violation |
| Other-Than-Serious | $0 per violation | $14,502 per violation |
| Willful or Repeated | $10,360* per violation | $145,027 per violation |
| Posting Requirements | $0 per violation | $14,502 per violation |
| Failure to Abate | N/A | $14,502 per day unabated beyond the abatement date [generally limited to 30 days maximum] |
Pinnacol has published their 2023 Training Calendar. If you are a policyholder, we highly recommend you to view the list for the year and take advantage of these training opportunities:
March 9-10 | OSHA 10-Hour Construction
March 16 | Fall Protection Essentials
For the details and to see the full year, go to https://www.pinnacol.com/safety-and-training/training/policyholders
NATIONAL NEWS FROM NRCA
NRCA Update: Worth sharing …
NRCA Update - EPA tentative denial to classify PVC as hazardous, IRE in Dallas and Roofing Day in D.C.
A couple key items we felt were noteworthy from NRCA this month:
NRCA comments in support of EPA's tentative denial to classify PVC as a hazardous material - On Jan. 12, the Environmental Protection Agency announced its tentative denial of the Center for Biological Diversity's petition requesting that discarded PVC be classified as a hazardous waste under the Resource Conservation and Recovery Act. The EPA stated: "The petition does not present evidence that discarded PVC presents a substantial present or potential hazard to human health or the environment when solid waste is improperly treated, stored, transported or disposed of, or otherwise managed." NRCA was a critical coalition member in providing data that led to this ruling; however, the EPA has requested additional feedback up until Feb. 13 before making a final ruling. NRCA submitted additional comments to provide robust documentation and argumentation regarding the Center for Biological Diversity's weak reasoning and to show additional support for a successful final determination.
Register for LEGALCon Virtual 2023 - NRCA Legal Resource Center's LEGALCon Virtual 2023, March 23, gives you the opportunity to learn the latest developments from the brightest legal and technical experts in the roofing industry in one information-packed day. From the convenience of your home or office, you can maximize your company's productivity and receive in-depth information about contract law, employment law and roofing technology you won't find anywhere else. Don't miss it! Register now.
International Roofing Expo (IRE) Dallas, TX | March 7-9, 2023 - the #1 event for exhibitions and education for the roofing and exterior construction industries. The IRE brings the professional community together to help them stay current on trending knowledge and to see the largest selection of products and services. The IRE partners with the National Roofing Contractors Association (NRCA), Roofing Contractor Magazine, National Women in Roofing (NWiR), and other groups to create the premier industry conference and exhibition. No other event brings it all together like this or impacts more sectors of the market. If you do business with roofing, register to attend this year.
Roofing Day in D.C. 2023 advocacy issues have been finalized—sign up today! - Roofing professionals will gather on Capitol Hill April 18-19 to discuss the critical issues facing their companies and the roofing industry. And you know what? We're making a big difference. So far, we have increased funding for career and technical education, advanced legislation that addresses workforce development needs and secured a strong buildings component in bipartisan infrastructure legislation. The IRE partners with the National Roofing Contractors Association (NRCA), Roofing Contractor Magazine, National Women in Roofing (NWiR), and other groups to create the premier industry conference and exhibition. Don't miss
This year, our Roofing Day in D.C. Advisory Committee—in consultation with industry partners—has chosen three issues for Roofing Day in D.C. that unite the industry. We will present workforce shortage solutions, focusing on immigration reform, the Workforce Innovation and Opportunity Act and funding for Career and Technical Education Perkins State Grants. We will also support important funding for the Department of Energy's Building Technologies Office and support the Main Street Tax Certainty Act, which makes permanent the tax deduction for qualified business income set to expire in 2025. Please visit nrca.net/roofingday to learn more and sign up today!
MEMBER BENEFITS & TOOLS
Helpful Member Benefits & Tools
ADVISORY NOTICE: Roofing Contractors Must Not Act as Public Adjusters – Check Your Contract Language
The CRA Board of Directors has issued an advisory with additional information and details about these public adjuster clauses we have seen being used in Colorado that basically state that the roofing contractor may negotiate or act as a public adjuster on behalf of the owner. This is against Colorado's Residential Roofing Law (SB38) and it is required that you must be a licensed public adjuster before you take on this role. Click here to view the advisory.
Concerning Ladder Liability. Help us in educating consumers and concerned citizens about the liability and risks involved with unattended ladders set for inspectors.
CRA Safety Group Workers' Comp Program. Receive a 4%-upfront discount, group or individual loss history dividend calculation and much, much more. Members of the program automatically belong to the CRA Safety Group whose focus is on continuing safety education and training and improving safety in the roofing community. In partnership with Moody Insurance Agency and Pinnacol Assurance. Call Kim Burkhardt. at 303-824-6600 to receive additional information regarding this program.
RoofersCoffeeShop Free Classified Ad. RoofersCoffeeShop is the premier networking site in the roofing industry, helping contractors find information, materials, services, tools, labor and training in one place. Share ideas and stories in our RCS Forum, and visit their classified ads section to sell and find items and get help. Use promo code CRA for your FREE classified ad.
Colorado Contractors Legislative Advocacy Coalition - CRA partners with several other construction associations to make our voices heard as joint members of the Colorado Contractors Coalition. Together we have successfully passed legislation including payment reform (public and private to 5%), bonding requirements, pro-rata liability and construction defect reform policies. Check out the CCC website for more information and to keep up with our CURRENT advocacy efforts.
---
Delivery of the E-Newsletter to Your Inbox
To guarantee delivery of the newsletter to your e-mail inbox each month, we ask that you add Debbie Hathorne to your address book using the following email: debbie@coloradoroofing.org. By adding this address to your contact list, we hope to avoid spam blockers/junk mail folders and ensure your receipt of the CRA newsletter in your inbox each month. Thank you.
---
© 2005-2023- Colorado Roofing Association