PRESIDENT'S MESSAGE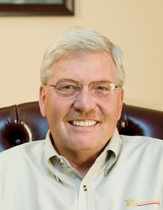 Greetings to all,
Well summer has finally arrived. The snow has stopped in the mountains and the rain has subsided in the Front Range. In the mountains we really never know when summer will arrive. I recall about twenty years ago we had a snow storm that dropped about 14" on July 4th in Fraser. We didn't think anything of it. We built a fire in a vacant lot next door. We gathered with friends, drank beer and the kids ran around with shorts on and snow boots lighting fireworks. We had a great 4th of July.
So on to CRA news. First, I want to remind everyone to sign up quickly for the CRA Golf Tournament on August 16th. This event is selling out very quickly this year. We feel that this will be sold out in the next week.
Another reminder is to get your CIU's in this summer and early fall. We have a lot of opportunities between the golf tournament, pinpoint seminars and community service projects to get your required 8 CIU's completed before year-end.
The last issue I wanted to discuss is the amount of complaints I have received from customers for roofing services this past year with about two-thirds of these in regards to CRA members while the other one-third is from non-members. (Although this might be skewed because we let consumers know in advance on the website that we don't handle non-member issues due to lack of authority and ask them to contact BBB).
For CRA membership, I wanted to make you aware of how the complaints we receive are handled. The process begins with an online consumer complaint form. It is sent to the president who is responsible for contacting the consumer and the roofing contractor. From there the president makes an attempt to mediate the issue and help get it resolved. In most cases the CRA members have bent over backwards to get the issues resolved quickly. In some cases, both parties reach impasse and attorneys come into play. At that point the CRA stops our involvement, per our policy.
The reason I am bringing this up is that the Board of Directors & Membership Committee for the Colorado Roofing Association take complaints against members very seriously. It's also a service that you may not know we provide.
Here is a quick overview of the complaint review process:
For the rare instances when it is needed, the Colorado Roofing Association also offers a resource for helping resolve complaints that may arise in the delivery of roofing services to the public by a member of our association.
The Board takes into consideration all of the relevant facts and circumstances surrounding the complaints in order to determine if a member's conduct is prejudicial to the welfare, interest, or character of the Colorado Roofing Association.
The complaint review process is not a court. The review structure establishes an alternative dispute resolution process, at no cost to either party. The process attempts to resolve problems and misunderstandings through informal mediation, while remaining neutral and working towards a fair resolution.
This peer review services have proven most effective but does have limitations. Thus, some complaints, while valid, are not suitable for review by the CRA.
This process offers an informal and user-friendly way to help resolve the CRA member related complaints we see each year.
Until next month...
Jeff Johnston
The Roofing Company
CRA President
---
A BIG THANK YOU to our 2019 Sponsors!
| | |
| --- | --- |
| 2019 Industry Leader Sponsors | |
| A to Z Roofing | Front Range Roofing Systems |
| ABC Supply Co. | GAF Materials |
| Academy Roofing, Inc. | GCP Applied Technologies |
| Advanced Roofing Technologies | Gulfeagle Supply |
| American Roofing Supply | Horn Brothers Roofing, Inc. |
| APOC | Interstate Roofing |
| Arapahoe Roofing & Sheet Metal | Johns Manville |
| Architectural Sheet Metal & Panels | K & P Roofing LLC |
| B & M Roofing of Colorado | Malarkey Roofing Products |
| Beacon Roofing Supply | Moody Insurance Agency |
| Black Roofing, Inc. | Owens Corning |
| Boral Roofing | Pinnacol Assurance |
| Boulder Roofing, Inc. | Premium Panels |
| CertainTeed | SPEC Building Materials |
| Daly & Black P.C. | Supreme Roofing Done Right, LLC |
| Elite Roofing | Tamko Building Products |
| Elite Roofing Supply - CO, LLC | Tecta America - Colorado |
| Flatiron Steel | The Roofing Company |
| Flynn BEC LP | |
| 2019 Silver Sponsors | |
| Alpine Roofing Co., Inc. | Schafer and Company |
| Cleasby Manufacturing | Sheffield Metals |
| F-Wave | Superoofs |
| RTP Roofing Co. | |
---
FRIENDLY REMINDER
Residential Roofing Law | CRA's 'Trusted Colorado Roofers' Webpage
ANNUAL REMINDER - We have started to see damaging hail in Henderson, South Denver, Castle Rock, Pueblo and other locations. Consumers are finding CRA's website and looking for helpful tips and information. When consumers come to our website looking for 'Trusted Colorado Roofers', we want them to know that when they select a Colorado Roofing Association Member to install their roof that they are getting a company that is local, has been in business in Colorado for at least two years, have current General Liability and Workers Compensation coverage, are knowledgeable in roof applications and local building codes, care about the safety of their workers and abide by all the rules set forth in our Code of Ethics.
Our promise to consumers when they come to our website for information and help is that we have already done some of their homework for them and they can trust any one of our members to be an ethically run Colorado roofing business. We all want a better image for the roofing industry and with your continued membership and commitment to the higher standards set by our association, we hope to continue to improve that image a step at a time.
---
EVENT ANNOUNCEMENTS
CRA GOLF TOURNAMENT | Friday, August 16, 2019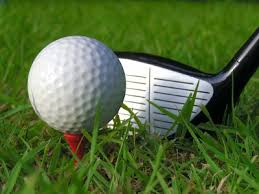 Join us for the 37th Annual CRA Golf Tournament to be held at West Woods Golf Club at 6655 Quaker Street in Arvada, CO. We have an exciting event planned that's sure to offer you a fun and competitive round of golf with friends and roofing associates alike! See below for additional details.
West Woods Golf Course has 27 holes of golf which will allow us to have 216 golfers on the course at one time. All golfers will be playing 18 holes of golf with a tee off at 8:00 am on three different rotations.
Tournament highlights include: 18 Holes – scramble format, golf cart, range balls, bag handling, goodie bag, breakfast burritos, lunch, awards & raffle ceremony. Your player fee also includes the following contests: hole-in-one prize, closest to the pin (men and women), longest drive (men and women), ball-in-the-circle, chipping contest and kiddie pool challenge.
SIGN UP TODAY! We will max the tournament at 216 players. All reservations are accepted on a first come first served basis. Early Bird Prices end July 15, 2019 (payment and registration must be received by this date to receive discount – no exceptions).
(CRA Member CIU's = 1 per person)
---
Click here to view the full 2019 Event Calendar – calendar includes additional event dates, member luncheons, pinpoint seminars, Training Center courses, etc.
---
MARKET YOUR CRA MEMBERSHIP
PROMOTE YOUR MEMBERSHIP IN CRA!
The CRA PR Committee continues to monitor our Summer "Select a Trusted Colorado Roofer" campaign. Our ads will urge Colorado home and building owners to take the appropriate steps in selecting a trusted roofing contractor; especially in the event of hail or storm damage. Here are highlights and other resources the committee has been working on:
MEMBER MARKETING – CRA has a Member Marketing Tools page on our website. We're grateful to have you as a member of our association and we'd love to help increase not only our digital footprint, but yours too! Help us spread awareness about what the CRA and its members are doing to improve the roofing industry. This month we want to highlight two marketing tools below: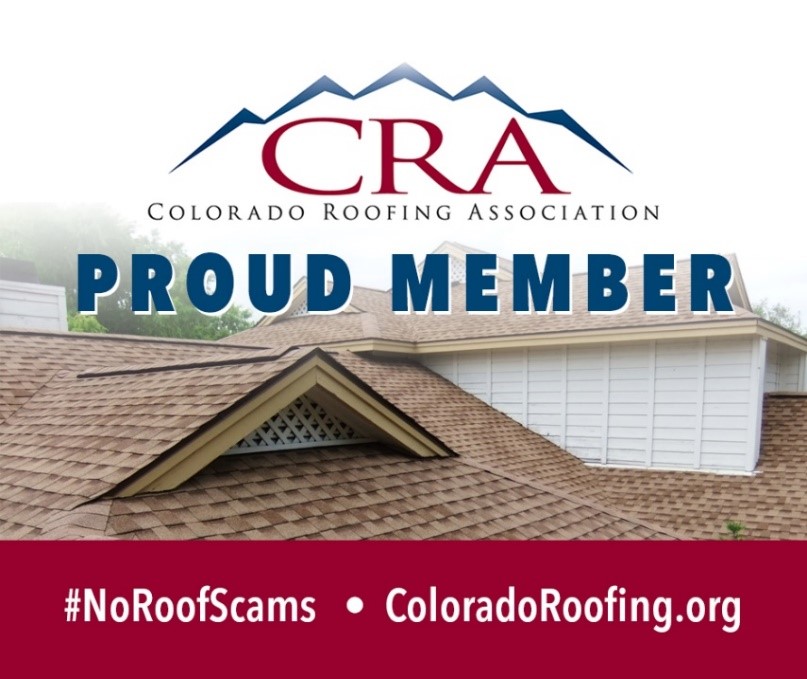 PROUD MEMBER SOCIAL MEDIA POST | Starting June 1st | Win $100 Gift Card – We are conducting a monthly promotion to encourage all our members to share & tag our posts. Cross promotion helps both our digital footprints. Promote your membership by sharing the following "Proud Member" post on your social media platforms and tag the Colorado Roofing Association (Facebook @ColoradoRoofingAssociation & Instagram @ColoradoRoofing) using #ProudCRAMember and you will be entered into a drawing for a $100 gift card. Please make sure your posts are public and searchable. We will select one winner each month. Click here for full sized graphic.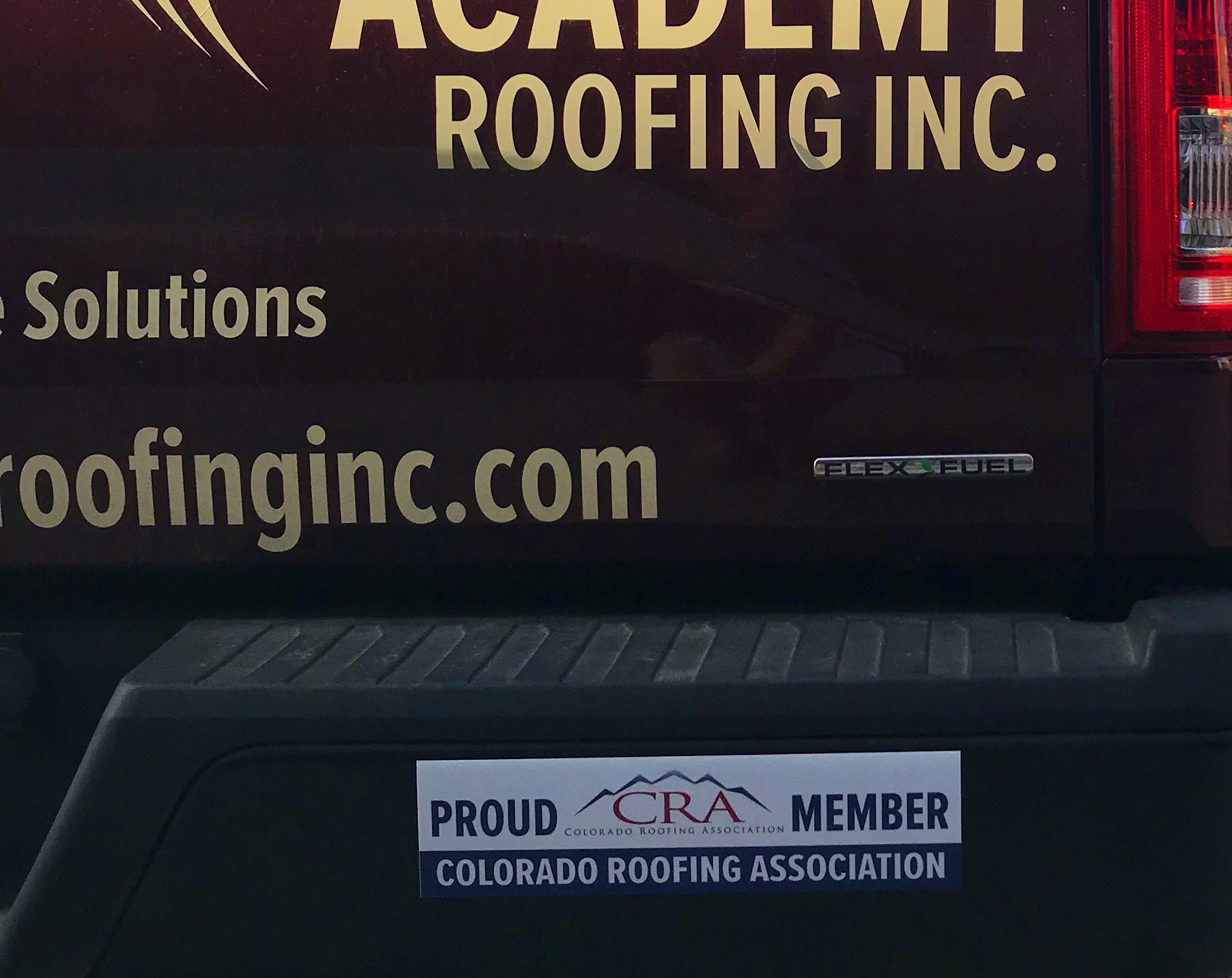 PROUD MEMBER BUMPER STICKERS | New for 2019! - If you didn't see them at the Trade Show or use the order form with your 2019 Membership Decal/Certificate mailing, now's the chance to get "Proud Member" bumper stickers for your fleet. We want you to promote your affiliation with the Colorado Roofing Association on your vehicles, truck bumpers/windows or on your trailers). Members receive 5 Free Stickers upon request. Size = 11.5" wide x 3" tall, available in clear or white background. Additional stickers are $1/per sticker.
Click to order your bumper stickers!
---
REMINDER: Enhance your Member Directory Listing!

One of our main goals when marketing/advertising the CRA is to encourage consumers who visit the site to use a CRA Member for their roofing project. It's working and the member directory is one of the most visited pages on CRA's website. Help customers find you easier by enhancing your listing. CRA member companies automatically have a basic listing in the member directory. We encourage you to enhance your listing to extend your marketing message with the following personalization capabilities – brand awareness (add your logo), social media presence (add links to Facebook, LinkedIn, Twitter) and add a short member bio.
If you have not already done so and in order to get the most out of your member experience on CRA's newly updated website, you will need to create a new login.

With your login, you will be able to:

Register for events and classes
Update your profile information
Enhance listing with your logo and or social media accounts
Track event attendance
View/Pay company invoices (for company admin users)
...and more!

In order to create your new login, please click here for instructions.
---
OTHER MARKETING RESOURCES:
COLORADO LEGISLATIVE WATCH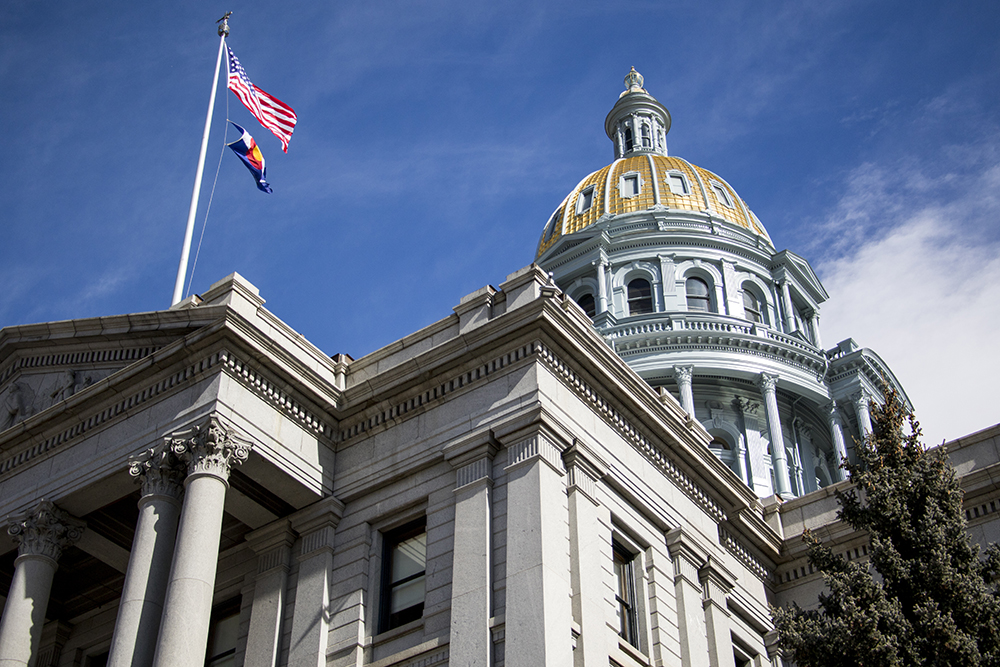 We have a couple updates to share with you this month:
Colorado Updates:
SB19-139 | More Colorado Road and Community Safety Act Offices - We missed reporting on this bill during the 2019 Session. Colorado governor signed the immigrant driver's license bill SB19-139 on May 28, 2019, which will provide the much-needed additional funding to offer this service in more locations. Farming, dairy and other business groups backed the initiative, saying it will make it easier for employees to drive to work and operate machinery on the job.
In order to qualify for a driver's license, applicants must provide proof of residency for the past two years or demonstrate that they have paid taxes and currently live in Colorado. Additionally, some may not be aware, but the program is entirely cash-funded through the fees that applicants must pay for the licenses.
When all drivers on Colorado roads are licensed and insured, it makes our roads safer. And without the ability to drive legally, undocumented Coloradoans are limited in the size of their economic impact, particularly in rural areas where public transportation is scarce.
SB19-188 | Lakewood Growth Initiative - Ballot Question 200, a citizen-initiated ordinance to be voted on in a special election, says: "Shall the City of Lakewood limit residential growth to no more than 1% percent per year by implementing a permit allocation system for new dwelling units, and by requiring City Council approval of allocations for projects of 40 or more units?" Read the full proposed ordinance by clicking here.
National:
Employer Correction Request Notices/No-Match Letters – Trump administration begins sending no-match letters. The Social Security Administration is sending no-match letters to notify employers when information on an employee's W-2 Form does not match the government's database. Click here for more information.
Feel free to reach out to me if you have questions or hear of other legislation in the pipeline for next year!
Jeff Johnston
The Roofing Company
CRA President
CODE NOTICES & UPDATES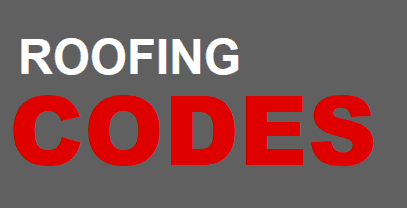 The following city and/or counties have made updates/announcements this past month.
CITY OF DENVER | New Code in Late 2019 - The City and County of Denver is adopting an updated Building and Fire Code, which will include the 2018 editions the international codes including the International Green Construction Code (brand new to Denver – will be voluntary). As part of this effort, Denver has taken a hard look at their existing Denver amendments with the goal of eliminating unnecessary sections, jargon, and complexity. Anticipated adoption in late 2019. Community Planning and Development anticipates sending the final draft of a new code to City Council by October 2019. Click here for more information.
CITY OF LAKEWOOD | Ballot Question 200 & Building Permits - Ballot Question 200 states:
Shall the City of Lakewood limit residential growth to no more than one (1) percent per year by implementing a permit allocation system for new dwelling units, and by requiring City Council approval of allocations for projects of forty (40) or more units? The City of Lakewood has issued a memo on how to handle building permits during the transition if adopted. Click here for more information.
CITY OF THORNTON | New Code in August - The City of Thornton will be moving to 2018 International Codes and 2017 National Electric Code. The proposed effective date of the ordinance is August 19, 2019. All permits issued on or after the effective date shall be designed, reviewed and approved under the adopted 2018 Codes and 2017 NEC. Click here for more information.
---
Have you heard of any upcoming building code changes with any of the municipalities you work with? Please share them with us by emailing the BC&S Committee via Debbie at debbie@coloradoroofing.org.
The CRA Building Code & Standards Committee is tasked to represent our members in code, inspection and enforcement issues related to the roofing industry and to facilitate improved communication between the roofing industry and Colorado Building Departments and Code Officials. Through the Code Guidelines on the CRA Website and in this monthly column, committee members share Building Department news and updates.
CRA TRAINING CENTER
FACILITY RENTAL AVAILABLE
NEED A SPOT FOR EXTRA SUMMER TRAINING - We just want to remind all of you that CRA's Training Center is available for your next employee/installer training, certification class or product demonstration. Whether you need to teach a new installation technique, train a new crew or showcase a new product, CRA's training space offers you a 'roofer friendly' indoor environment with class space for up to 30 individuals.
The CRA Training Center is located at 1660 Jasper Street, Unit I in Aurora, CO and is designed specifically for roofers and roofing applications. The space can be used for all types of steep and low slope materials and roofing systems. We are 'application friendly' and there is no need for you to travel from a seminar room to the parking lot. You will be required to sign a rental agreement. Contact Debbie Hathorne for more information/details.
· Photo Tour of Training Center
ITEMS OF NOTE
WELCOME 1 New Members(s)…
Skylight Specialists, Inc., 10658 W Centennial Rd, Ste 300, Littleton, CO 80127, Ph: 303-761-2200 (Material Supplier - Skylights)
---
CRA Member David W. Dunning Passes Away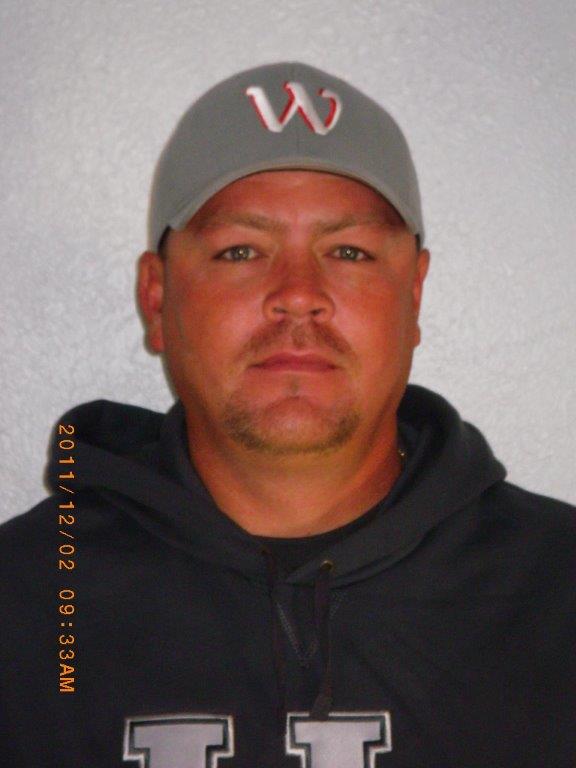 It is with great sadness that we report the loss of a good friend, longtime CRA Member and colleague in the roofing industry.
Dave Dunning, 47. Husband, father and friend was taken away unexpectedly on Friday, May 31st.
Dave worked in the roofing industry for 30 years. He started his roofing career in the early 90's at a little company called Roofco and a few other companies over the years. In 2011 and until most recently, he worked for Turner Morris, Inc. as their service manager.
Dave was a devoted family man, dedicated employee, softball player and avid sports fan. He enjoyed watching and going to Rockies, Broncos, Avalanche and Nuggets games and let's not forget NASCAR.
Dave was a family man and leaves behind his wife Rose and two kids, Marissa and Isaiah.
Our deepest sympathy & condolences to his family, friends and former associates and co-workers.
See full obituary notice here.
---
Roofing Workforce Study - Please take Survey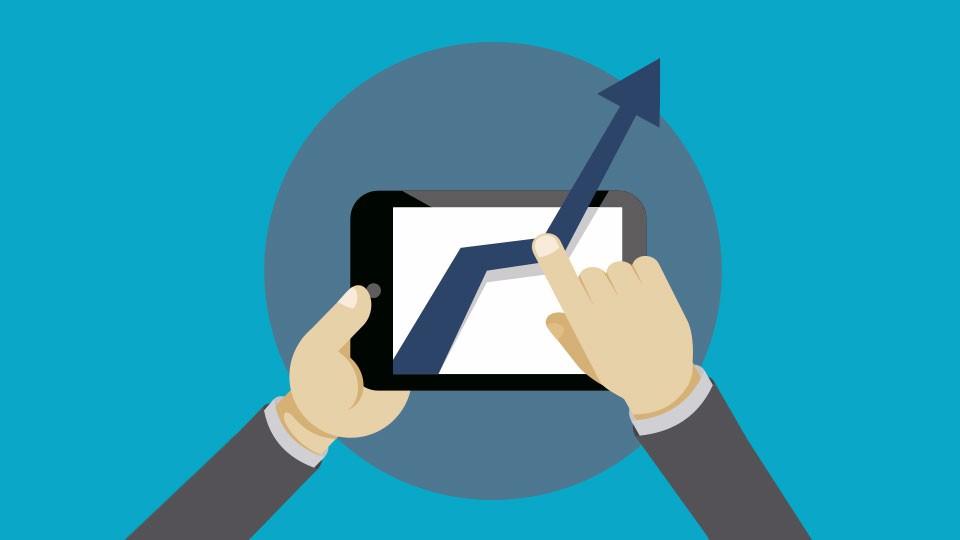 Data about the roofing industry is critical to the continued growth and health of our profession.
The Roofing Alliance has funded a study through Arizona State University and needs participation by roofing contractors to capture the data and demographics that will help put programs in place to attract the next generation of the roofing workforce. The survey takes approximately 7-8 minutes to complete.
To encourage participation, each person completing the survey will have a chance to win prizes including $50 Amazon gift cards (over 20 chances) and Max CN445R3 Superroofer Roofing Coil Nail Guns (3 chances).
All individual responses will be confidential and anonymous. Only industry averages will be published in the final report
---
SAFETY SPOTLIGHT

KNOW YOUR RIGHTS: NAVIGATING AN OSHA INSPECTION (PART 2)
By: Danielle Maya, Cotney Construction Law
By reading our article from last month, you are familiar with OSHA inspections, know how to prepare your site for an inspection, and how to train your superintendent to direct the OSHA compliance officer. Here we will focus on the intricacies of the OSHA interview and knowing when to assert your right to counsel.
During or after the compliance officer's walkthrough he will attempt to conduct interviews with the employees and management. OSHA has the right to conduct the employee interviews in private away from management. However, such interviews must be brief and the superintendent should object to questioning that goes on for an extensive amount of time. A critical aspect is that your employee has the right to have an attorney present during the interview, if it is requested.
Additionally, the compliance officer will likely ask to speak with management on site. Management should absolutely refuse to allow an interview without an attorney present. Management should limit their dialogue with OSHA to ascertaining the purpose, scope and reason for the OSHA visit, providing his name, position and asserting his right to counsel. Management should not answer any questions regarding safety protocols, equipment, or practices without an attorney present. When management requests an attorney's presence, the interviews will occur off-site which helps to limit the potential exposure for additional violations.
During the interview, expect questions regarding training, safety and job-specific acts or omissions. Some of the more common questions include how to properly tie off, use personal protective equipment ("PPE"), how to properly install anchor points, how to properly tie off ladders, knowledge about hydration and water breaks, knowledge regarding risks associated with swing radius, inhalation of chemicals and/or silica, as well as other potential hazards.
The employees will be asked questions regarding their training and the directives they were given on the date of the incident. Be prepared to answer the normal questions of who, what, when, where, why, and how. For example, the Certified Safety and Health Official ("CSHO") will ask whether employees were instructed to tie off on the date of the inspection, whether supervisory employees inspected the crew members during construction, and the reason(s) why employees were not tied off (even if they were). OSHA often asks whether employees were not wearing fall protection because they were told to complete work at an accelerated pace or to meet certain schedule obligations.
One additional aspect of the interview is the witness statement. This is a written document that the compliance officer prepares while taking the interview and likely contains condemning statements for the purpose of prosecuting the employer. It is important to remind all employees that the supervisory and non-supervisory employees are not required to sign the statement. By not signing the statement, employees have time to think about their responses, rather than providing off-the-cuff answers. This also gives employees time to speak with an attorney. Without a witness statement, the only evidence the OSHA officer will have is his notes and photographs. However, the OSHA officer can still contact the local area office and ask that it issue a subpoena requiring that the employee's testimony be taken under oath.
Obviously, regardless of when testimony is provided, all employees must always tell the truth. However, even a slight postponement in giving testimony can provide an employee with enough time to properly collect his or her thoughts, and ensure that he or she gives truthful testimony, while remaining alert enough to detect and avoid the onslaught of "Gotcha!" questions OSHA loves throwing at unsuspecting witnesses.
Disclaimer: The information contained in this article is for general educational information only. This information does not constitute legal advice, is not intended to constitute legal advice, nor should it be relied upon as legal advice for your specific factual pattern or situation. Regulations and laws may vary depending on your location. Consult with a licensed attorney in your area if you wish to obtain legal advice and/or counsel for a particular legal issue.
Danielle Maya is a Partner at Cotney Construction Law's Denver, Colorado office. For more information, contact the author at (303)653-9155, dmaya@cotneycl.com or visit www.cotneycl.com.
---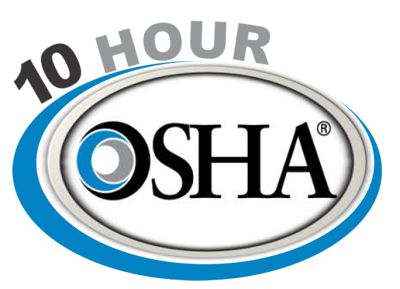 OSHA 10-Hour Class | June 27-28 - CRA will not hold an OSHA 10-Hour until December. AGC of Colorado is conducting a class later this month and has opened it up to other associations. Click here for more information, location, cost and/or to register.
---
NATIONAL NEWS FROM NRCA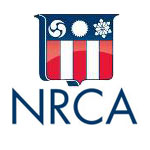 National Update: Worth sharing … from NRCA's McKay Daniels, COO.
About six years ago, I was waiting at the San Francisco International Airport to catch a flight home to Washington, D.C., when the unthinkable happened. Outside the terminal window, thick black smoke and flames could be seen coming from a plane in the distance. It was the crash of Asiana flight 214, and all activity at the airport stopped. As it happens after all airline-related accidents, there was considerable investigation and discussion of how to institute measures to make a repeat occurrence preventable.
Because of such diligence, we have come a long way. During the 1950s, air travel was so new and so risky that vending machines in airports would sell you life insurance for 25 cents, but over the years sales have dried up largely because of the general safety of air travel. Your chances of dying in a plane crash are roughly 1 in 3 million flights, and the overall trends continue downward. During 2017, there were zero commercial passenger jet fatalities.
Now, imagine if there were a plane crash everyday somewhere in the U.S. What do you think would happen?
Well, opioid deaths in the U.S. equal a commercial jetliner crashing into the side of a mountain every 24 hours.
The Centers for Disease Control issued a report stating 130 people per day die from opioid overdoses. And according to the Insurance Information Institute, the lifetime odds of dying by falling from a ladder or scaffolding are roughly 1 in 7,300. Your lifetime odds of dying in a car crash are 1 in 572. Death from opioid use? One in 96. The death rate from opioids is rising so dramatically the overall U.S. life expectancy is in decline with those born in 2016 expected to live longer than those born in 2017.
NRCA is working on this issue internally, developing materials and resources for contractors and their employees to battle this crisis and taking steps to address the overprescription of these potentially fatal drugs.
The association also is taking the early steps of creating, essentially, an industrywide health insurance company. By having our own insurance products, we can establish measures to prevent overprescription of addictive pain killers and implement injury treatment options specifically targeted to the roofing industry. We also can have targeted drug treatment efforts to help those who may be addicted.
In addition to seeking better health outcomes, the expectation is that by banding together as an industry, we can drive down premiums and deductibles compared with what you currently are paying. And with ever-skyrocketing health insurance costs, this is something the roofing industry desperately needs. The average cost of health insurance is approaching $20,000 per year for family coverage and $7,000 for single people. We believe we can lower those average costs, and we are laying the foundation now. If you are interested in learning more about NRCA's health insurance plan, email Rich Trewyn at the office (rtrewyn@nrca.net).
NRCA also is hearing from its members about the need to be more fully engaged within the career and technical education community and collaborate with industry and national partners. And recently, NRCA and the Roofing Alliance partnered with SkillsUSA as an Official Business Partner. SkillsUSA is a partnership of students, teachers and industries working together to ensure the U.S. has a skilled workforce. Ultimately, we believe this partnership provides multiple opportunities for the roofing industry to expand its outreach and footprint in the career and technical fields to not only establish roofing as a core curriculum within schools but also to also enable NRCA members to address the workforce shortages they facing. If you're interested in learning more, contact Alison LaValley (alavalley@nrca.net).
Additionally, I'd be remiss if I didn't urge you to book your tickets for one of the best conferences NRCA hosts … our annual legal seminar. Join us Sept. 18-21 in New York City for NRLRC's 40th Anniversary Seminar, and you will receive more than 13 hours of in-depth information about current legal, safety, technical and business issues you won't find anywhere else.
You'll also learn from some of the roofing industry's brightest experts and return home with at least five great new ideas you can implement immediately. You can register at www.nrlrc.net or contact Anne Schroeder (aschroeder@nrca.net) at the office.
McKay Daniels, COO
NRCA
Source: NRCA.NET
MEMBER BENEFITS & TOOLS
This month's highlighted member benefits and tools
ADVISORY NOTICE: Roofing Contractors Must Not Act as Public Adjusters – Check Your Contract Language
The CRA Board of Directors has issued an advisory with additional information and details about these public adjuster clauses we have seen being used in Colorado that basically state that the roofing contractor may negotiate or act as a public adjuster on behalf of the owner. This is against Colorado's Residential Roofing Law (SB38) and it is required that you must be a licensed public adjuster before you take on this role. Click here to view the advisory.
Concerning Ladder Liability. Help us in educating consumers and concerned citizens about the liability and risks involved with unattended ladders set for inspectors.
CRA Safety Group Workers' Comp Program. Receive a 4%-upfront discount, group or individual loss history dividend calculation and much, much more. Members of the program automatically belong to the CRA Safety Group whose focus is on continuing safety education and training and improving safety in the roofing community. In partnership with Moody Insurance Agency and Pinnacol Assurance. Call Kim Burkhardt. at 303-824-6600 to receive additional information regarding this program.
---
Delivery of the E-Newsletter to Your Inbox
To guarantee delivery of the newsletter to your e-mail inbox each month, we ask that you add Debbie Hathorne to your address book using the following email: debbie@coloradoroofing.org. By adding this address to your contact list, we hope to avoid spam blockers/junk mail folders and ensure your receipt of the CRA newsletter in your inbox each month. Thank you.
---
© 2005-2019 - Colorado Roofing Association