PRESIDENT'S MESSAGE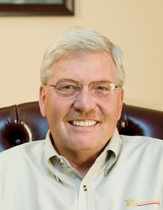 Greetings to everyone,
Well it's the middle of July and summer is quickly escaping me. Once again, my goal of playing golf twice a week and doing a big hike every month has fallen off the map. The good news is that we just finished our year-end and we had one of the best years in our 43-year history. But again, all work and no play make's Jeff a dull boy.
So on to CRA matters. First the CRA Golf tournament is coming up August 16th at Westwoods Golf Course. I am looking forward to seeing everyone and catching up with as many of you as I can. This is one of CRA's most successful outings of the year and one I look forward to.
On another matter, because of the unusual amount of customer complaints we have received this year for both CRA members and non-members, the CRA Membership committee has been working on our online complaint process. The changes will help the membership understand that the CRA takes complaints from customers against CRA members seriously and that we want to help both parties come to a resolution quickly and equitably.
The last item I wanted to bring up is an article from Colorado Public Radio news post that stated that last year hail storms were the most expensive in the country. It stated that Colorado may become the biggest hail state in the country in the future years because of the changing weather patterns and temperatures. It also stated that because of the enormous cost to cover these claims that insurance companies are pushing higher costs to the consumer to cover these risks. So, stay tuned, insurance cost and deductibles will or are changing quickly.
Jeff Johnston
The Roofing Company
CRA President
---
A BIG THANK YOU to our 2019 Sponsors!
| | |
| --- | --- |
| 2019 Industry Leader Sponsors | |
| A to Z Roofing | Front Range Roofing Systems |
| ABC Supply Co. | GAF Materials |
| Academy Roofing, Inc. | GCP Applied Technologies |
| Advanced Roofing Technologies | Gulfeagle Supply |
| American Roofing Supply | Horn Brothers Roofing, Inc. |
| APOC | Interstate Roofing |
| Arapahoe Roofing & Sheet Metal | Johns Manville |
| Architectural Sheet Metal & Panels | K & P Roofing LLC |
| B & M Roofing of Colorado | Malarkey Roofing Products |
| Beacon Roofing Supply | Moody Insurance Agency |
| Black Roofing, Inc. | Owens Corning |
| Boral Roofing | Pinnacol Assurance |
| Boulder Roofing, Inc. | Premium Panels |
| CertainTeed | SPEC Building Materials |
| Daly & Black P.C. | Supreme Roofing Done Right, LLC |
| Elite Roofing | Tamko Building Products |
| Elite Roofing Supply - CO, LLC | Tecta America - Colorado |
| Flatiron Steel | The Roofing Company |
| Flynn BEC LP | |
| 2019 Silver Sponsors | |
| Alpine Roofing Co., Inc. | Schafer and Company |
| Cleasby Manufacturing | Sheffield Metals |
| F-Wave | Superoofs |
| RTP Roofing Co. | |
---
FRIENDLY REMINDER
COLD CALLS FROM ROOFERS | DO NOT CALL REGISTRY
Cold-calling is a reality in the business world and a way many companies generate business. If you use this marketing technique, be careful to adhere to laws about outbound cold calling so you aren't subject to hefty fines.
Here at the CRA office, we are once again getting complaints this past month about the amount of unsolicited calls consumers in the affected hail damaged areas from Ft. Collins down to Colorado Springs are getting from roofing contractors.
We want to caution all roofing contractors to make sure any cold calling you do as part of your marketing strategy (or if you hire out to 3rd party telemarketers) complies with the National Do Not Call provisions of the Telemarketing Sales Rule (TSR). This rule basically states private, for-profit companies cannot call anyone on the registry without permission.
You must also be aware of Colorado's Telemarketing regulations.
COLORADO NO-CALL LIST: Persons or entities that want to make residential, wireless, or fax telephone number(s) solicitations to Colorado residents must register and pay an annual fee in order to access the database of telephone numbers and zip codes contained in the Colorado No-Call List database. Registration is required even if your company intends to use a list service (sometimes referred to as a "conforming list broker") that purports to comply with the Colorado No Call List. (6-1-901 thru 908, C.R.S.). http://www.dora.state.co.us/puc/telecom/NoCallList.htm
EVENT ANNOUNCEMENTS
CRA GOLF TOURNAMENT | Friday, August 16, 2019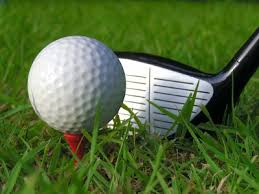 Thanks to those of you signed up to play in the 37th Annual CRA Golf Tournament to be held at West Woods Golf Club at 6655 Quaker Street in Arvada, CO. We are planning an event that's sure to offer you a fun and competitive round of golf with friends and roofing associates alike!
Player spots are already sold out but we are still looking for anyone wishing to SPONSOR the event.
We are looking for:
Hole Sign Only sponsors
Companies willing to provide a "Goody Bag" item with your logo (250 needed)
Companies to donate a door prize
Become a sponsor of the CRA Golf Tournament and your company name will be displayed at the clubhouse, in the monthly newsletters timely to the tournament, on the CRA Website and on a hole sign (if applicable). Please email Debbie if you're interested in a tournament sponsorship.
---
Click here to view the full 2019 Event Calendar – calendar includes additional event dates, member luncheons, pinpoint seminars, Training Center courses, etc.
---
MARKET YOUR CRA MEMBERSHIP
PROMOTE YOUR MEMBERSHIP IN CRA!
The CRA PR Committee continues to tweak and monitor our Summer "Select a Trusted Colorado Roofer" campaign. Look for our advertising on these platforms: Pinterest, YouTube, The Denver Post (Sunday's), Weather.com, Instagram, Facebook and Google AdWords.
Help us spread awareness about what the CRA and its members are doing to improve the roofing industry. Check out the CRA Member Marketing Tools page on our website.
PROUD MEMBER SOCIAL MEDIA POST - Click here for full sized graphic.
PROUD MEMBER BUMPER STICKERS - Click to order your bumper stickers!
ENHANCED MEMBER DIRECTORY LISTING - We still have a large percentage of members that have not enhanced their directory listing! - Just login and then add your company logo, a short company bio and links to your Facebook, LinkedIn, Twitter accounts -- all ways which will help customers find you easier. (If you have not logged in to the new website, you must create your new login, please click here for instructions.)

For other tools and ways to market your CRA membership, click here.
COLORADO LEGISLATIVE WATCH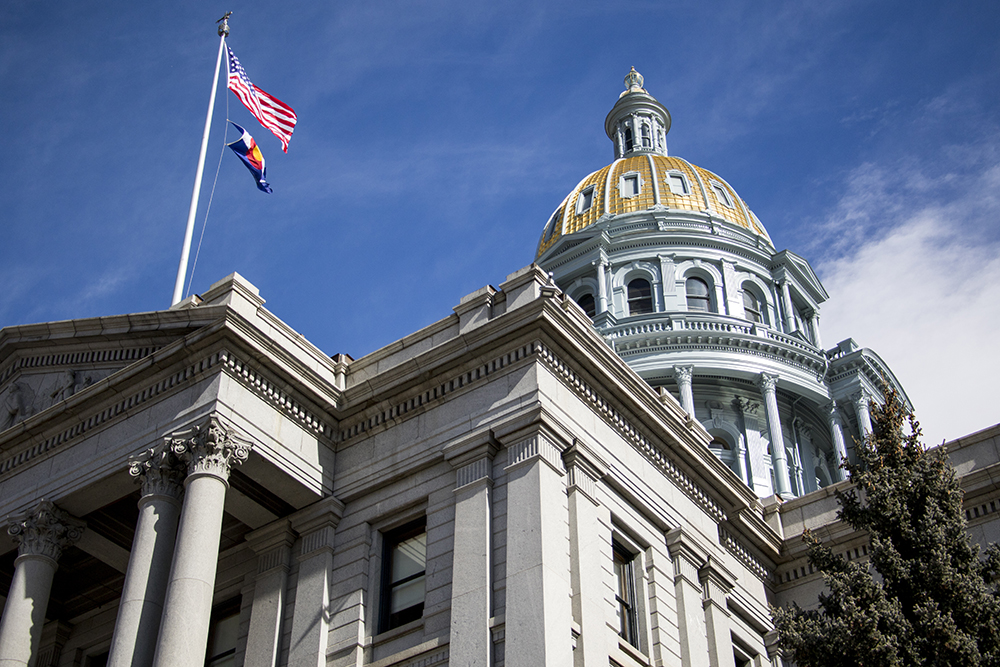 Wage Theft: A Felony
By: Danielle Maya, Cotney Construction Law
Construction industry profit margins are slim. Understandably, contractors should seek to cut costs wherever possible to improve their bottom line. However, because of a new Colorado law, employers should think twice before withholding employee wages in an attempt to save money. Doing so could result in a felony conviction for the employer. Have you taken the time to understand implications of "The Human Right to Work With Dignity Act" (HB19-1267)?
Governor Polis has been a busy man since he took office in January 2019. While some of the bills he has signed into law, such as full-day kindergarten legislation and traction requirements for vehicles traveling on high-country I-70, have been exhaustedly covered by local media; other bills that directly impact Colorado roofing employers have not been so thoroughly broadcasted. Among those new laws are HB19-1267, which Governor Polis signed into law on May 16, 2019.
Under HB19-1267, any employer or employer's agent commits felony theft if that person does any of the following acts and the amount in dispute is greater than $2,000: (i) willfully refuses to pay wages or compensation; (ii) falsely denies a wage claim with an intent to secure a discount on indebtedness; or (iii) underpays with an intent to "annoy, harass, oppress, hinder, coerce, delay or defraud" a person to whom money is owed. Yes, you read that correct. If a Colorado employer willfully fails to pay $2,000 or more in wages, the employer is committing felony theft. If the amount is less than $2,000 but more than $50, the employer would face a charge for misdemeanor theft; and if the amount is less than $50, a petty offense.
The severity, or "class", of the felony charge increases with the amount of the theft. For example, an employer commits: (a) a class 6 felony, punishable by up to 18 months imprisonment and $100,000 in fines, if it willfully withholds $2,000-$4,999.99. Another example of a class 6 felony is possession of two grams of methamphetamine; (b) a class 5 felony, punishable by up to 3 years imprisonment and $100,000 in fines, if it willfully withholds $5,000-$19,999.99. Another example of a class 5 felony is false imprisonment; (c) a class 4 felony, punishable by up to six years imprisonment at $750,000 in fines, if it willfully withholds $20,000-$99,999.99. Other examples of class 4 felonies include sexual assault and vehicular homicide. The implications of HB19-1267 are nothing to take lightly.
Furthermore, an intentional failure to pay employees the statutory minimum wage will result identical charges to those outlined above. In that instance, the theft amount is the difference between what the employee would have made if it was paid minimum wage and the amount the employer actually paid the employee. HB19-1267's definitions of "employee" includes migratory laborers.
Prior to HB19-1267, an employer's willful refusal to pay wages was a misdemeanor offense, regardless of the amount withheld. However, no contractor should be underpaying its workers regardless of what the legal impacts of doing so would be. Nevertheless, it is worth noting that unless a referendum petition against the bill takes place that would put HB19-1267 to a vote during the November 2020 general election, the felonious impacts of HB19-1267 do not take effect until January 1, 2020 and would not apply to offenses committed before the effective date. Also prior to HB19-1267, an employer would not be charged with a misdemeanor if it was unable to pay wages because it was going through a chapter 7 bankruptcy liquidation. HB19-1267 eliminates that exception, subjecting chapter 7 debtors to the new felony regime.
Roofing contractors in Colorado must be aware that willfully withholding compensation or underpaying employees may result in a criminal conviction. It is in the best interest of your business, your workers, and yourself to comply with all wage payment laws, especially given the impacts of HB19-1267. As one of HB19-1267's primary sponsors Rep. Meg Froelich stated "unscrupulous employers who purposefully withhold wages or underpay workers hurt the economy by undercutting good employers' bids, engaging in tax fraud, and denying workers fair compensation." If you have questions about payment practices or would like to better understand what HB19-1267 will mean for your business, contact an experienced construction attorney today.
Disclaimer: The information contained in this article is for general educational information only. This information does not constitute legal advice, is not intended to constitute legal advice, nor should it be relied upon as legal advice for your specific factual pattern or situation. Regulations and laws may vary depending on your location. Consult with a licensed attorney in your area if you wish to obtain legal advice and/or counsel for a particular legal issue.
Danielle Maya is a Partner at Cotney Construction Law's Denver, Colorado office. For more information, contact the author at (303)653-9155, dmaya@cotneycl.com or visit www.cotneycl.com.
CODE NOTICES & UPDATES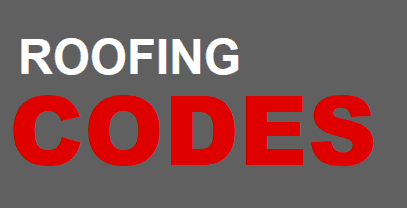 The following city and/or counties have made updates/announcements this past month.
CITY OF DENVER | Green Buildings Ordinance Website Updated- The City and County of Denver updated all of their web pages for the Green Buildings Ordinance. Click here for more information.
Denver has also updated their Energy Program site detailing the Energy Program compliance option for existing buildings. Click here for more information.
CITY OF LAKEWOOD | Ballot Question 200 & Building Permits - Ballot Question 200 Passed on July 2, 2019 and applies to residential construction. Click here for more information.
---
Have you heard of any upcoming building code changes with any of the municipalities you work with? Please share them with us by emailing the BC&S Committee via Debbie at debbie@coloradoroofing.org.
The CRA Building Code & Standards Committee is tasked to represent our members in code, inspection and enforcement issues related to the roofing industry and to facilitate improved communication between the roofing industry and Colorado Building Departments and Code Officials. Through the Code Guidelines on the CRA Website and in this monthly column, committee members share Building Department news and updates.
CRA TRAINING CENTER
FACILITY RENTAL AVAILABLE
NEED A SPOT FOR EXTRA SUMMER TRAINING - We just want to remind all of you that CRA's Training Center is available for your next employee/installer training, certification class or product demonstration. Whether you need to teach a new installation technique, train a new crew or showcase a new product, CRA's training space offers you a 'roofer friendly' indoor environment with class space for up to 30 individuals.
The CRA Training Center is located at 1660 Jasper Street, Unit I in Aurora, CO and is designed specifically for roofers and roofing applications. The space can be used for all types of steep and low slope materials and roofing systems. We are 'application friendly' and there is no need for you to travel from a seminar room to the parking lot. You will be required to sign a rental agreement. Contact Debbie Hathorne for more information/details.
· Photo Tour of Training Center
ITEMS OF NOTE
WELCOME 1 New Members(s)…
Axe Roofing, LLC, 510 Compton St. Suite #101, Broomfield, CO 80020, Ph: 800-255-1204 (Roofing Contractor - Comm/Res)
---
CRA Member Lakota Iron Shell Clairmont Passes Away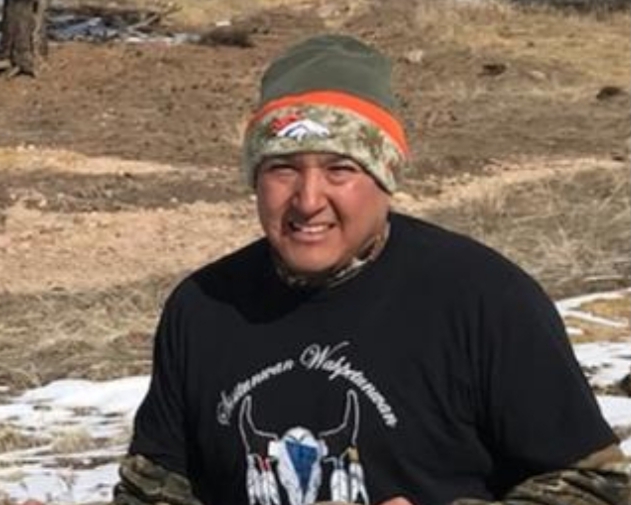 Wambli Ska, Lakota Ironshell Clairmont (44) was born in Denver, Colorado on July 8, 1974, to Carmen Clairmont and Richard Buckanaga. He was the eldest and only son, and brother to Tanksi and Maste Clairmont. He was an enrolled member of the Sicangu Lakota Oyate and Sisseton Wahpeton Dakota.
Shortly after graduating from high school, he began working as a gutter installer, working on residential structures throughout the Denver metro area. He loved his work, and with that love he taught many friends and young relatives about the trade. His employers throughout the years respected his work ethic and quality of work. They often sent him to the most challenging projects because they knew he would represent the company well. Lakota worked for 26 years in the gutter industry until June 25, 2019, when he tragically fell off a 3-story roof.
Lakota is survived by his wife Kiva Trujillo, daughter Keya Clairmont, son Wambdi Clairmont, mother Carmen Clairmont, sisters Tanksi Clairmont and Maste Clairmont, nephews Elias Her Many Horses, Jordan Trujillo, Tate' Bear, Wasaka and Misun Clairmont, Omani Denny Clairmont, Akcita Clairmont, nieces Babygirl (BBG as he called her) Clairmont, Star and Katrina her Many Horses, and Jerra Trujillo. Lakota was preceded in death by his Son Lakota Trujillo Clairmont and Father Richard Buckanaga.
Our deepest sympathy & condolences to his family, friends and former associates and co-workers.
See full obituary notice here.
---
Colorado's Hail Storms Were The Most Expensive In The Country Last Year. You Could Pay the Price
It's become a regular summer event on the Front Range: Ink-black clouds sweep through and unleash hail on homes, cars and unsuspecting people. As more people move to the state, all that damage is adding up to an increasingly expensive menace for property owners and insurance companies.
Last year, Colorado edged out Texas as the top state with hail losses, according to an annual State Farm hail report.
"Colorado is being pushed unfortunately into that No. 1 spot [for insurance claims]," said Carole Walker with the Rocky Mountain Insurance Information Association.
In 2017, Colorado saw the most expensive hail storm in its history when baseball sized stones rained down on Denver, causing $2.3 billion in damage. State Farm ranked the state's hail storms as the most expensive anywhere in the country last year. Click here for full article.
Source: https://www.cpr.org.
---
SAFETY SPOTLIGHT
Getting Injured Employees Back to Work Faster
Did you know that the less time an injured worker is away from work, the greater the chances of their recovery and return to the job? Those who miss more than six months of work have about a 50% chance of returning, and more than a year away reduces the odds of returning to just 25 percent.
Pinnacol's Return to Work team can help you get injured employees back on the job sooner and keep claim costs down … and the services are free of charge! At no cost, Pinnacol's Return to Work team can help your organization in several ways:
Creating a step-by-step return to work program.
Training your staff to build a culture that supports modified duty.
Conducting on-site visits to create preplanned modified-duty tasks.
Overcoming obstacles to getting injured employees back to work.
Assisting in formally offering modified-duty assignments to injured workers.
Return to work program
Pinnacol can help your organization create a formal return to work program. This will help your injured employees:
Quickly find modified duties through a preplanned task list.
Stay connected to their workplace while recovering.
Regain financial security by working a modified-duty position.
Feel productive again.
Modified duty and task lists
Modified duty is a temporary arrangement for an injured worker to perform certain regular tasks and/or alternative duties. It may include limiting work hours, changing work conditions or physically modifying the individual's workplace.
Modified duty achieves multiple goals. Productive time on the job helps your organization get work done, allows the employee to heal faster and empowers the individual to view their recovery positively.
A Pinnacol Return to Work consultant can help your organization answer several questions:
What special projects could be done by the injured employee?
Are there tasks the injured employee can do that would enable their co-workers to focus
on other matters?
Which tasks have piled up?
Who in your organization would benefit from temporary assistance?
Does the injured worker have special skills or industry knowledge that could help one or
more co-workers?
Pinnacol resources
Visit Pinnacol's website to learn more about its Return to Work team and services. Download helpful content, including frequently asked questions, components of a return to work program and ergonomic evaluation services.
Pinnacol's site includes several resources for modified duty: creating a task list, a sample modified-duty task list, guidance on making offers of modified duty and a modified job offer checklist.
For further information and support, we invite you and your team to contact Pinnacol Return to Work specialist Jackie Geib at jacqueline.geib@pinnacol.com or 303.361.4798.
Source: Pinnacol.com
---

Items to Note from OSHA
Four Contractors Cited Following Fall at Residential Construction Worksite. OSHA issued a total of $220,114 in penalties and 12 citations to four Florida contractors after a worker was seriously injured in a fall. Southern Living Contractors Inc., Crown Roofing LLC, Paramount Drywall Inc., and Sunny Grove Landscaping and Nursery Inc. were cited for failing to provide fall protection, exposing workers to struck-by hazards, and permitting workers to climb a scaffold frame. For more information, read the news release and visit OSHA's fall prevention webpage.
Maine Roofing Contractor Faces $1.7 Million in Fines and Manslaughter Indictment after Worker's Fatal Fall. OSHA cited Shawn D. Purvis, owner of Purvis Home Improvement Co., Inc., for egregious willful, repeat, and serious workplace safety violations following the fatal fall of a worker. Inspectors found that the owner knowingly failed to ensure that his workers used fall protection at two worksites. Purvis faces a total of $1,792,726 in penalties. On April 5, a grand jury indicted Purvis for manslaughter, charging that his repeated violations of OSHA's fall protection standards caused his worker's death. For details, see the news release.
Illinois Contractor Cited for Continuing to Expose Roofers to Fall Hazards. OSHA issued one serious and two willful violations and $196,905 in penalties to Florentino Rodriguez of DB Custom Carpentry, LLC, for failing to adequately protect workers from fall hazards. Companies owned by Rodriguez have been cited multiple times since 2013 for failing to provide fall protection. The employer currently owes more than $797,000 in outstanding penalties. OSHA has referred the employer to the U.S. Department of Treasury for debt collection. For more information, read the news release.
---
NATIONAL NEWS FROM NRCA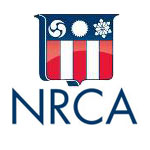 National Update: Worth sharing … from NRCA's Reid Ribble, CEO.
The new NRCA year officially has begun, and we welcome new Chairman of the Board Nick Sabino to his leadership position. Nick's goals include expanding membership and outreach to all roofing professionals; increasing participation in the NRCA ProCertification™ program; and increasing the industry's outreach and footprint in the career and technical fields to not only establish roofing as a core curriculum but also to enable our members to address workforce shortages more effectively.
And as we move forward, I'd be remiss if I didn't pause for a moment to thank the many members who have made another successful NRCA year possible. Those include eight directors of NRCA whose terms concluded May 31 and four members of our Executive Committee, including Immediate Former Chairman of the Board Jim Barr and Vice Presidents Dave Hesse, Scott Kawulok and J.J. Smithey. All served with distinction. And special thanks to outgoing NRCA Chairman of the Board Kent Schwickert for his exceptional leadership; he led with dedication and professionalism.
The auditors are well into their work as I write, and we expect to have our audited financial statements completed in time for Midyear Meetings. Overall, it was a good year for NRCA. We operated the year in the black, and had pre-investment revenues above expenses for the second year in a row—a real credit to our leadership and Immediate Past Chairman Kent Schwickert. And we recruited 636 new members (a net increase 198 members, which is more than double that of last year) and recorded our third highest recruitment year on record. Our One Voice Initiative also continued to be received favorably; membership grew 50% as we welcomed 10 new companies, bringing the total to 32 full partners. Follow
National Roofing Week …
Our sixth annual National Roofing Week was held June 2-8 and was a huge success. We held our first Giving Day to benefit the Roofing Alliance's Melvin Kruger Endowed Scholarship Program; through this effort we raised $10,000 to help fund scholarships for students across the nation. The week also featured a We Are Family Raffle to showcase pride in the roofing industry, which was part of our social media campaign to further highlight our members and their contributions to the roofing industry. We saw a significant increase in the number of Facebook, Instagram, Twitter and LinkedIn posts, shares and impressions. We thank National Women in Roofing, our title sponsor; ABC Supply Co. Inc.; A.C.T. Metal Deck Supply; Carlisle SynTec; FlashCo; GAF; Polyglass U.S.A., Inc.; and Sherwin-Williams for their generous sponsorship support of this special week.
Roofing Day in D.C. 2020 …
Next April 21-22, the roofing industry will converge upon Washington, D.C., again for Roofing Day in D.C. 2020 to deliver our message and influence policymaking in Congress with one voice. Event space and hotel rooms for the fly-in have been secured at the Marriott Wardman Park, and we hope we can count on your attendance. This year's event attracted more than 425 roofing professionals and was among the top 10% of all national legislative fly-in events, as well as the largest advocacy event dedicated solely to the roofing industry. Please mark your calendars now.
NRLRC …
I will be speaking once again at NRLRC's 40th anniversary seminar in New York City, Sept. 18-21, at The New York Hilton Midtown, and I encourage all of you to join me. Attendees often say this is one of the best events the association hosts, so take a few days away from your office to attend; it will be more than worth your time. Alison LaValley and Anne Schroeder at the office can provide more details, or you can visit www.nrlrc.net.
The Roofing Alliance …
The Roofing Alliance held its annual member meeting in April and approved two funding requests, including a partnership with SkillsUSA and roofing curriculum development through Clemson University. The Roofing Alliance also was successful in getting all 165 standalone Ronald McDonald House roofs "adopted"—a challenge 2018-19 Roofing Alliance President Rod Petrick was passionate about; it's quite a feat and should be applauded.
Looking ahead to Dallas …
Preliminary work is in motion for the 2020 International Roofing Expo® and NRCA's 133rd Annual Convention, and we expect Dallas to be another great draw. I encourage you to make your hotel plans soon at www.theroofingexpo.com and to join us for NRCA's Board of Directors meeting Sunday Feb. 2, beginning at 1 p.m. at the Omni Dallas Hotel. The Affiliate Executives Council will hold its meeting Monday, Feb. 3, from 9 a.m. – 3 p.m., also at the Omni. And because of our success in Nashville last year, we will host another spectacular ROOPAC-sponsored event at Gilley's Dallas Monday Feb. 3, from 4 - 7 p.m. More details will follow in the months ahead.
Reid Ribble, CEO
NRCA
Source: NRCA.NET
MEMBER BENEFITS & TOOLS
This month's highlighted member benefits and tools
ADVISORY NOTICE: Roofing Contractors Must Not Act as Public Adjusters – Check Your Contract Language
The CRA Board of Directors has issued an advisory with additional information and details about these public adjuster clauses we have seen being used in Colorado that basically state that the roofing contractor may negotiate or act as a public adjuster on behalf of the owner. This is against Colorado's Residential Roofing Law (SB38) and it is required that you must be a licensed public adjuster before you take on this role. Click here to view the advisory.
Concerning Ladder Liability. Help us in educating consumers and concerned citizens about the liability and risks involved with unattended ladders set for inspectors.
CRA Safety Group Workers' Comp Program. Receive a 4%-upfront discount, group or individual loss history dividend calculation and much, much more. Members of the program automatically belong to the CRA Safety Group whose focus is on continuing safety education and training and improving safety in the roofing community. In partnership with Moody Insurance Agency and Pinnacol Assurance. Call Kim Burkhardt. at 303-824-6600 to receive additional information regarding this program.
---
Delivery of the E-Newsletter to Your Inbox
To guarantee delivery of the newsletter to your e-mail inbox each month, we ask that you add Debbie Hathorne to your address book using the following email: debbie@coloradoroofing.org. By adding this address to your contact list, we hope to avoid spam blockers/junk mail folders and ensure your receipt of the CRA newsletter in your inbox each month. Thank you.
---
© 2005-2019 - Colorado Roofing Association