PRESIDENT'S MESSAGE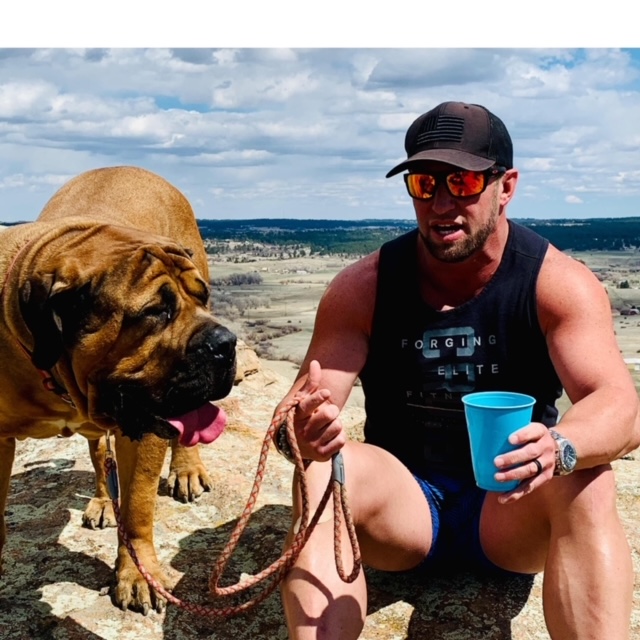 Greetings,
Well, I was told by my wife I could not talk about the weather again in this month's newsletter, and then, of course, we got hit with an unprecedented amount of rain for what seemed like 3 days straight and then major damaging hail scattered across the front range.
The timing of this weather is kind of bittersweet this year since most of us had a terrible first quarter. Early storms like these could jumpstart a lot of businesses into action after a pretty long dry season of hail here in Colorado. But it also means it is a good time to educate your customers about doing things right and to beware of the out-of-towners that might come in and swamp our neighborhoods and may not do right by our consumers here locally.
The timing is also bittersweet in terms of material pricing. If you haven't heard or received updated pricing from your suppliers, it would be best to reach out to them. Most of the steep slope manufacturers announced back in April that, come May 15th, 2023, there would be a 3% to 5% increase in all steep slope products and accessories. Now, depending on your suppliers, they might stretch that date out for you depending on the stock they already have in house. I felt it was important to make sure all of you knew about these increases so you could adjust accordingly. We will also need to do a good job of letting the insurance companies know about this increase so they can make adjustments and we can get paid the right amount for the work we do. In addition to the shingle increase, metal suppliers and manufacturers will also see an increase of up to 7% on all steel products as of June 1st. Per the manufacturer's wording, "This increase will apply to all shipments on or after May 15, 2023, regardless of order entry date. As this date approaches, we will communicate specific increased amounts by product."
I don't think this will be the only adjustment we see this year, so please do your due diligence to make sure all your pricing and what you are getting from the carriers out there is covering these increasing costs to our businesses.
Last, I wanted to thank everyone that joined us for our membership luncheon we held recently at the "Cube" with Nora Burns talking about employee recruitment and retention—lessons from an undercover employee—on the importance of culture. It was great to talk about building the right culture within our businesses, especially with what is going on with the labor force here in Colorado. Our next lunch will be held virtually on June 8th. Please join us for a webinar presentation on this year's legislative session and the bills passed that will impact your businesses.
I hope all of you had a great spring and have an even better summer. Now go get to work.
Be safe out there!!
Thanks.
Guy Mumford
Kudu Roofing
CRA President
---
A BIG THANK YOU to our 2023 Sponsors!
| | |
| --- | --- |
| 2023 Industry Leader Sponsors | |
| A to Z Roofing | Gulfeagle Supply |
| ABC Supply Co. | Horn Brothers Roofing |
| Academy Roofing, Inc. | Interstate Roofing |
| Advanced Roofing Technologies | Johns Manville |
| American Roofing Supply | Malarkey Roofing Products |
| Arapahoe Roofing & Sheet Metal | Moody Insurance Agency |
| B & M Roofing of Colorado | Owens Corning |
| Beacon Building Products | Pinnacol Assurance |
| Black Roofing & Waterproofing | SPEC Building Materials |
| CertainTeed | Superoofs |
| Claims Pro Public Adjusters, LLC | Supreme Roofing Done Right, LLC |
| Elite Roofing Supply - CO, LLC | Tamko Building Products |
| Everest Systems, LLC | Tecta America - Colorado |
| Flatiron Steel | The Roofing Company |
| Front Range Roofing Systems | Tiley Roofing, Inc. |
| GAF Materials | Valor Roof & Solar |
| GCP Applied Technologies | Westlake Royal Roofing Solutions |
| | |
| 2023 Silver Sponsors | |
| BriteStreet Solar | Polyglass U.S.A. |
| BuildingWorks LLC | RTP Roofing Co. |
| Calebs Management Enterprises, Inc. | Schafer & Company |
| Cleasby Manufacturing | Sheffield Metals |
| F-Wave | |
| | |
UPCOMING EVENTS, SEMINARS & WEBINARS
Join us for these upcoming webinars and events.
CALENDAR
<<<>>>
Young & Emerging Professionals* | Wednesday, May 31st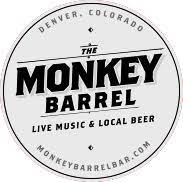 Young & Emerging Professionals*
Networking
Creating Connections
Education
We're Back!
Join us for our first CRA Young Professionals event of 2023. We are back and kicking off the rest of the year. We'll reintroduce you to the group and what we have in store for 2023.
Bring a +1 young professional and introduce them to the group.
Cost:

Member: $20

Includes appetizers and 2 free drink tickets.

*YP Age Range 21 - 35, but we encourage emerging professionals (who may be a little older) and have only been in the roofing industry less than 2 years to also join us.
Thank you to our Food & Beverage Sponsors:
Limited spots available.
CRA Member CIU's = 1 per person. 

National Roofing Week - June 4-10, 2023
National Roofing Week 2023 will be held June 4-10 to raise awareness of the significance of roofs to every home and business and share the industry's good deeds. Organized by NRCA, National Roofing Week traditionally takes place during the first full week of June and promotes the importance of hiring a professional roofing contractor and making informed decisions about maintaining or replacing any roof system. In celebration of National Roofing Week, NRCA will be sharing its members' stories through its various social media outlets and Professional Roofing magazine. Members throughout the U.S. are encouraged to share their stories of charitable giving, crew and staff appreciation, and signature roofing projects with NRCA. Want to show support for National Roofing Week? Get your crews National Roofing Week T-shirts! Supplies are limited, so order soon! For more information, visit the National Roofing Week page on NRCA's website.
CRA will be participating on social media to celebrate roofing with all of you. We encourage you to tag us using @coloradoroofingassociation and #ColoradoRoofingAssociation in your posts to increase the spread of all the good work in the industry on Facebook, Instagram and LinkedIn!
Membership Virtual Lunch | June 8, 2023 | HOT TOPIC ALERT!

The 2023 Legislature has adjourned.
Find out how the decisions made during the 2023 legislative session affect you and your business.
Speaker: Amber Valdez, Valdez Public Affairs
Grab your lunch join us for a virtual conversation with Amber Valdez, Valdez Public Affairs featuring 2023 legislative results and analysis, including key bills passed that will impact your business.
This year there were 617 bills introduced and 346 signed or awaiting Governor Polis's signature. Several of these impact the construction industry and business in general.
Come join us, get informed and be prepared for what's to come this year and into the new year! We also encourage you to submit your questions in advance in an effort to get Amber's professional opinion.

Please join us and Amber for this Hot Topic!
Thursday, June 8, 2023

Virtual Lunch | Zoom Winebar*

Noon - 1:00 pm

Member Cost: FREE for everyone in your office as a Member company!

Non-member companies are welcome and can attend for $40.
CRA Member CIU's = 2 per person. 
CRA GOLF TOURNAMENT | SAVE THE DATE
FRIDAY, AUGUST 18, 2023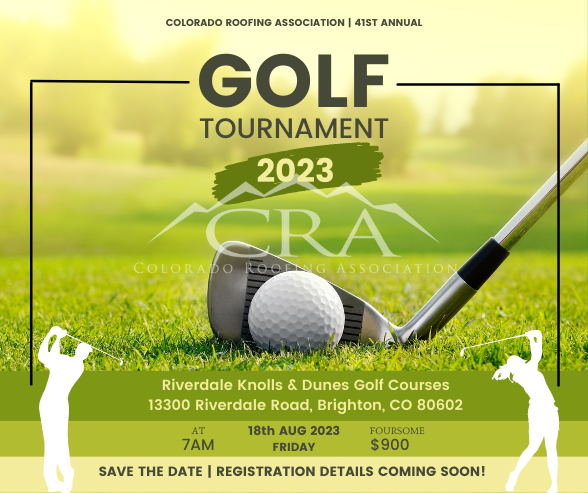 The Golf Committee has been meeting to finalize the details and continues to work with the course to navigate our tournament planning for this year. Registration is tentatively scheduled to open on June 1st (or sooner if we can). Look for a message in your inbox soon.
Sponsorship Opportunities
Companies interested in sponsoring this year's tournament or manning a hole are encouraged to contact us. Please email Debbie now for details.
CRA Member CIU's = 1 per person. 
<<<>>>
Click here to view the full 2023 Event Calendar – calendar includes additional event dates, member luncheons, pinpoint seminars, Training Center courses, etc.
CRA TRAINING CENTER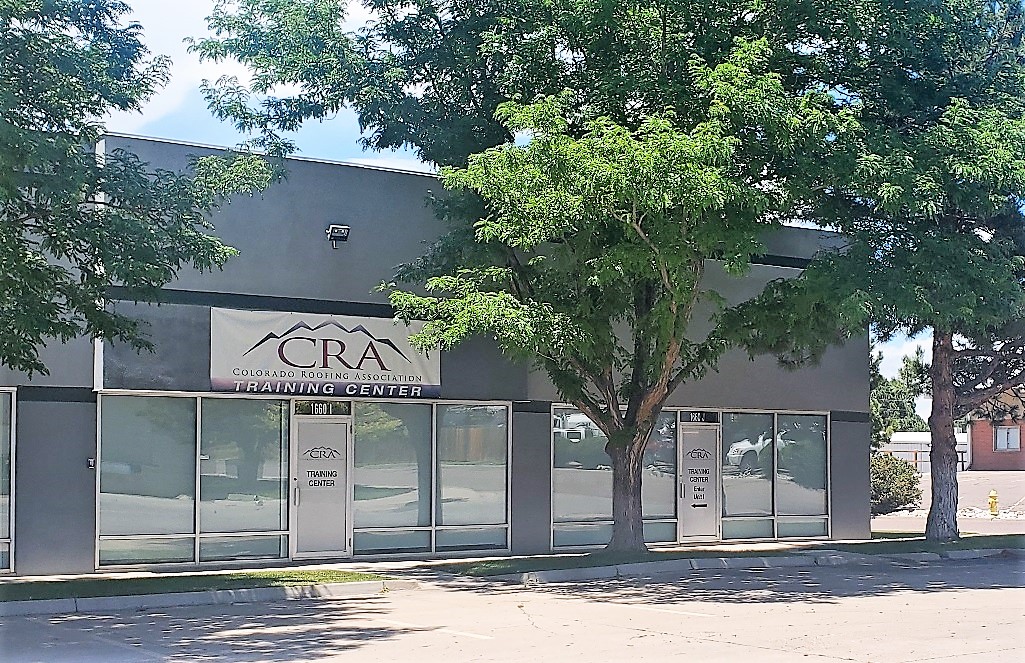 The CRA Training Center is located at 1660 Jasper Street, Unit I & J in Aurora, CO and is designed specifically for roofers and roofing applications. The space can be used for all types of steep and low slope materials and roofing systems. We are "application friendly".
The center is being used for CRA Training Programs and is available to rent for members and non-members contractors, manufacturers and others who need space to conduct their own training.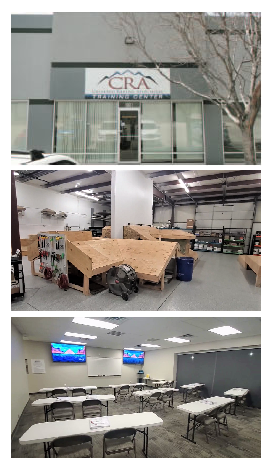 Facility Rental
NEED A SPOT FOR TRAINING ?
We just want to remind all of you that CRA's Training Center is available for your next employee/installer training, certification class or product demonstration. Whether you need to teach a new installation technique, train a new crew or showcase a new product, CRA's training space offers you a 'roofer friendly' indoor environment with class space for up to 30 individuals.
The CRA Training Center is located in Aurora, CO and is designed specifically for roofers and roofing applications. The space can be used for all types of steep and low slope materials and roofing systems. We are 'application friendly' and there is no need for you to travel from a seminar room to the parking lot. You will be required to sign a rental agreement.
Contact Diana Johnson for more information/details.
ITEMS OF NOTE

WELCOME to 1 New Member(s)…
Meet our newest member(s) who joined this past month.
4105 Tejon St. Unit D, Denver, CO 80211 | Ph: (720) 909-8899

(Trade Service - Solar Reset)
Residential Roofing Law & CRA's 'Trusted Colorado Roofers' Webpage
REMINDER – May brought us an early 3-day storm that produced heavy rains with roof leaks and damaging hail to several areas along the Front Range. For the reason, CRA has increased our consumer awareness ads. Consumers are finding CRA's website and looking for helpful tips and information. When consumers come to our website looking for 'Trusted Colorado Roofers', we want them to know that when they select a Colorado Roofing Association Member to install their roof that they are getting a company that is local, has been in business in Colorado for at least two years, have current General Liability and Workers Compensation coverage, are knowledgeable in roof applications and local building codes, care about the safety of their workers and abide by all the rules set forth in our Code of Ethics.
Our promise to consumers when they come to our website for information and help is that we have already done some of their homework for them and they can trust any one of our members to be an ethically run Colorado roofing business. We all want a better image for the roofing industry and with your continued membership and commitment to the higher standards set by our association, we hope to continue to improve that image a step at a time.
P.S. For those of you that do both residential and commercial work, be sure to check out the article below from Galvanize Law on the difference between a residential and commercial roofing contract. Are you in compliance?
Did you know Colorado construction law distinguishes residential roofing contracts from commercial roofing contracts?
Residential roofing contracts require specific provisions. If your contract for residential roofing work does not include those specific provisions, your contract may be unenforceable. The Colorado Roofing Statute, C.R.S. § 6-22-103, protects consumers from predatory roofing contractors. The Statute applies to anyone conducting 'roofing work' on 'residential property'. It sets the contract requirements that roofing contractors must follow for residential roofing work, including a list of required contract terms plus a 72-hour escape hatch for consumers if they enter a predatory contract.

What roofing work is residential work?

The Statute defines roofing work as... Read full article here.
Source: Galvanize Law, May 2023.
COLORADO LEGISLATIVE WATCH

Legislative Update
With over 617 bills introduced, the 74th General Assembly adjourned on Monday, May 8, after a 120-day legislative session. Democrats had a 69-31 advantage at the state Capitol and a 46-19 supermajority in the House, and, as predicted, their numerical superiority ruled the day.
I am planning a full recap of the session next month once the bills still on Governor Polis' desk are either signed, vetoed, or become law after 30 days with no signature.
We have also invited our lobbyist, Amber Valdez, to join us for a FREE virtual webinar on June 8 to share her general thoughts on the session and to give a review of some of the key legislation that passed that impacts our industry, as well as several general business laws that will have an effect on all Colorado businesses. I hope you will plan on grabbing a lunch and joining us for an informative lunch hour. Register here.
If you have a specific bill from the session that you have questions about, please reach out to me.
Jaimie Williams
Next Wave Roofing
Gov't Relations Committee Chair
MARKETING NEWS & HELPFUL TIPS
The CRA Marketing Committee is Here for You!
We want to help you increase your digital footprint and are bringing you tips each month to help you get there!
Watch this month's From the Rooftop marketing video tip all about improving your landing page experience.
Improving Your Landing Page Experience
In this video, Optimization Specialist Sara from OTM talks about how roofers can leverage landing pages on your website to increase your conversion rates. She lists the benefits of focusing on primary services, including clear call-to-actions, optimization for relevant keywords, establishing trust, and utilizing a mobile friend design. Sara provides important tips on how to enhance your roofing business's online presence while improving your landing page experience!

Video link on YouTube: https://youtu.be/EsAP1j6tM-Q
CODE NOTICES & UPDATES

This month's Building Code updates/notices & resources you can use!
Broomfield, City & County of - The City and County of Broomfield has adopted the 2021 International Code series, effective April 15, 2023. This means that all permits issued as of April 15th will need to have plans designed, reviewed, and approved by the Building Division to meet the 2021 Codes. This will include the architectural plans, structural framing plans, structural foundation plans, soils reports, roof truss plans, and energy code documents. Below is a short summary of significant changes from the 2018 to the 2021 codes. Read More.
Douglas, County of - Douglas County will be updating Building Codes by July 2023. Building Division staff is proposing the adoption of the following codes with amendments: 2021 IBC & IRC. The County will be re-adopting the 2018 International Energy Conservation Code to allow the building community time to adapt to the changes in the 2021 International Energy Conservation Code and the Model Electric Ready and Solar Ready codes currently being developed by the Energy Code Board through the Colorado Energy Office. Read more.
Erie, Town of - Erie has moved to the 2021 Codes. To allow for adequate and consistent interpretation, implementation, and enforcement of the adopted 2021 I-Codes, the grace period for compliance is now extended for up to 6 months from April 1, 2023. A specific compliance date will be determined shortly, and a follow-up notification will be issued. Please email bldgfax@erieco.gov with any questions about this extension. Also, please be aware of Erie's daily inspection cap - The Building Division is currently capping the total number of inspections scheduled each business day. Inspection requests over the cap will be rolled to the next business day. We apologize for any inconvenience during this temporary inspection cap. If you need to speak to an inspector to cancel a scheduled inspection, or for any other reason please call 303-926-2780 in order to leave a message or send an email or Read more.
Lafayette, City of - The City of Lafayette anticipates adopting the 2021 series of International Codes, effective August 1, 2023. Read more and/or check out the roofing handout here.
REMINDER. Pikes Peak Regional Building Department (PPRBD - Colorado Springs Area) - PPRBD will be adopting the 2023 Pikes Peak Regional Building Code (PPRBC) that will reference the 2021 ICC codes. PPRBC has set the enforcement date of June 30, 2023. Read more.
Thornton, City of - The City of Thornton has adopted the ICC 2021 building codes on February 14, 2023, with amendment to the THORNTON CITY CODE 10, ARTICLE II pertaining to the expiration of building permits, and repealing and reenacting ARTICLE IV to adopt by reference, with local amendments thereto; the 2021 editions of the International Building Code, International Plumbing Code, International Mechanical Code, International Fuel Gas Code, International Residential Code, International Energy Conservation Code, International Existing Building Code, International Swimming Pool and Spa Code, and the 2020 edition of the National Electric Code. The effective date will be June 1, 2023. After June 1, 2023, all building code applications will only be reviewed under the ICC 2021 code editions and the NEC 2020. Read more.
Have you heard of any upcoming building code changes with any of the municipalities you work with? Please share them with us by emailing the BC&S Committee via Debbie at debbie@coloradoroofing.org.
SAFETY SPOTLIGHT
We hope you were able to participate in the Safety stand down to prevent falls last month. This month, the heat is coming... so our focus shifts to keeping workers safe in the heat.
WATER. REST. SHADE.
Heat Exposure
Source: OSHA
Heat is the leading weather-related killer, and it is becoming more dangerous as 18 of the last 19 years were the hottest on record. Excessive heat can cause heat illnesses and even death if not treated properly. It also exacerbates existing health problems like asthma, kidney failure, and heart disease. Workers in agriculture and construction are at highest risk for getting heat illness, but the problem affects all workers exposed to heat, including indoor workers without climate-controlled environments. People of color and people with lower incomes often work in industries which increase the likelihood of being exposed to heat as a hazard. Essential jobs where employees are exposed to high levels of heat are disproportionately held by Black and Brown workers.
According to the Bureau of Labor Statistics, heat stress killed 815 U.S. workers and seriously injured more than 70,000 workers from 1992 through 2017. However, this is likely a vast underestimate given that injuries and illnesses are underreported in the U.S., especially in the sectors employing vulnerable and often undocumented workers. Furthermore, heat is not always recognized as a cause of heat-induced injuries or deaths and can easily be misclassified because many of the symptoms overlap with other more common diagnoses.
Learn more about the dangers, employer responsibilities and worker information and resources.
Fall Prevention in Construction Safety Training (FREE) | June 7 or 8
AGC of Colorado is pleased to host this NO-COST one-day Susan Harwood Grant training program based on OSHA standards and best practices to answer the need for quality training when it comes to Fall Prevention within the Construction Industry.
What you will learn:
Fall Protection Statistics
OSHA Standards for Fall Protection
How to Identify Fall Hazard Locations
Selection and Criteria of Fall Protections Systems and Equipment
Fall Protection Training Requirements
Don't miss out on this FREE training to anyone!
June 7th or 8th.
AGC has 40 spaces available each day so choose a day that works for you and join us.
To get signed up call Melissa at 303-388-2422 or melissa@agccolorado.org or use this link: Register Now!
---
Pinnacol has published their 2023 Training Calendar. If you are a policyholder, we highly recommend you to view the list for the year and take advantage of these training opportunities:
Incident Investigation webinar, June 7

OSHA 10-Hr for General Industry, June 8-9 at Pinnacol

Scaffold Basics, June 28 at Pinnacol

Scaffold Safety, July 13 at Pinnacol
For the details and to see the full year, go to https://www.pinnacol.com/safety-and-training/training/policyholders
NATIONAL NEWS FROM NRCA
NRCA Update: Worth sharing …
Here are some noteworthy updates from the national association.
NRCA Update - National Roofing Week, Membrane Manual, New Parents open to alternative education paths
A couple key items we felt were noteworthy from NRCA this month:
National Roofing Week, June 4-10, increases awareness about the significance of roofs to every home and business and shares the good deeds of the industry. Participate in National Roofing Week by engaging in your communities and informing the public about the essential role roofs and professional roofing contractors play in every neighborhood. And be sure to share your photos and videos on social media and use #NationalRooingWeek in your posts.
NRCA videos highlight the importance of roofing professionals - NRCA has created "Roofing Protects" videos that emphasize how NRCA roofing professionals protect what matters most—homes, schools and communities. They are available in English and Spanish. The videos are excellent tools that can be shared with your customers and used when your company is recruiting workers. A longer video and two shorter videos are available to share on social media and wherever you see fit.
NRCA continues to work to promote the professionalism of the industry and highlight roofing as a rewarding career.
---
The NRCA Roofing Manual: Membrane Roof Systems—2023 is available in the NRCA Bookstore. This volume of the manual provides best industry practices and technical information about the design, materials and installation techniques applicable to membrane roof systems used in low-slope roof system applications.
The new manual includes 210 construction details and provides information about roof decks, air and vapor retarders, rigid board insulation, roof membranes, fasteners, surfacing, accessories, roof system configurations and roof re-coverings.
The NRCA Roofing Manual: Membrane Roof Systems—2023is one of four volumes that compose The NRCA Roofing Manual. The four-volume series also includes The NRCA Roofing Manual: Metal Panel and SPF Roof Systems—2020; The NRCA Roofing Manual: Steep-slope Roof Systems—2021; and The NRCA Roofing Manual: Architectural Metal Flashing and Condensation and Air Leakage Control—2022. The member price for the 2023 volume of the manual is $195, and the nonmember price is $395.
NRCA also offers an electronic PDF versionof the 2023 volume in the NRCA Bookstore, which is free for members.
View more information or purchase The NRCA Roofing Manual: Membrane Roof Systems—2023.
---
Report shows younger generation of parents is more open to alternative education paths
During the past 20 years, college tuition has increased 134% at private institutions and 141% at public institutions, according to Fast Company. Getting parents on board with a path that does not include college has been a challenge for construction and other trades. However, a new report from Multiverse indicates most parents would support their children if they did not want a college degree, with younger parents being more open to an alternative path. Multiverse surveyed more than 1,000 U.S. parents with children ages 12-19 regarding their thoughts about college and what they wanted for their children's futures. Half of the parents surveyed were white and half were people of color. Following are some findings from the survey:
Sixty-four percent of parents said they would be somewhat or very supportive if their child did not want to get a college degree. This number was higher for younger parents; 71% of parents ages 25-34 said they would be supportive compared with 57% of parents ages 55-64.
Eighty-two percent of parents said paying tuition or thinking about their child taking on student debt causes some or significant amounts of stress.
More than half of respondents said financial stress regarding paying for higher education is an obstacle affecting their family.
Sixty-nine percent of respondents said they would be totally supportive if their child entered the workforce instead of going to college after high school. Thirty-eight percent of those respondents said it was because they believed a job would be more effective for gaining the necessary skills, and one in five said it would relieve their family from college costs.
For those surveyed, career potential and skill preparation were the crucial factors in making the decision. Seventy-eight percent said they had heard about apprenticeships as a post-high school option before taking the survey, and 25% had considered it as an option this year.
MEMBER BENEFITS & TOOLS
Helpful Member Benefits & Tools
ADVISORY NOTICE: Roofing Contractors Must Not Act as Public Adjusters – Check Your Contract Language
The CRA Board of Directors has issued an advisory with additional information and details about these public adjuster clauses we have seen being used in Colorado that basically state that the roofing contractor may negotiate or act as a public adjuster on behalf of the owner. This is against Colorado's Residential Roofing Law (SB38) and it is required that you must be a licensed public adjuster before you take on this role. Click here to view the advisory.
Concerning Ladder Liability. Help us in educating consumers and concerned citizens about the liability and risks involved with unattended ladders set for inspectors.
CRA Safety Group Workers' Comp Program. Receive a 4%-upfront discount, group or individual loss history dividend calculation and much, much more. Members of the program automatically belong to the CRA Safety Group whose focus is on continuing safety education and training and improving safety in the roofing community. In partnership with Moody Insurance Agency and Pinnacol Assurance. Call Kim Burkhardt. at 303-824-6600 to receive additional information regarding this program.
RoofersCoffeeShop Free Classified Ad. RoofersCoffeeShop is the premier networking site in the roofing industry, helping contractors find information, materials, services, tools, labor and training in one place. Share ideas and stories in our RCS Forum, and visit their classified ads section to sell and find items and get help. Use promo code CRA for your FREE classified ad.
Colorado Contractors Legislative Advocacy Coalition - CRA partners with several other construction associations to make our voices heard as joint members of the Colorado Contractors Coalition. Together we have successfully passed legislation including payment reform (public and private to 5%), bonding requirements, pro-rata liability and construction defect reform policies. Check out the CCC website for more information and to keep up with our CURRENT advocacy efforts.
Delivery of the E-Newsletter to Your Inbox
To guarantee delivery of the newsletter to your e-mail inbox each month, we ask that you add Debbie Hathorne to your address book using the following email: debbie@coloradoroofing.org. By adding this address to your contact list, we hope to avoid spam blockers/junk mail folders and ensure your receipt of the CRA newsletter in your inbox each month. Thank you.
---
© 2005-2023- Colorado Roofing Association