August-September 2022 Newsletter
Date posted
September 27, 2022
PRESIDENT'S MESSAGE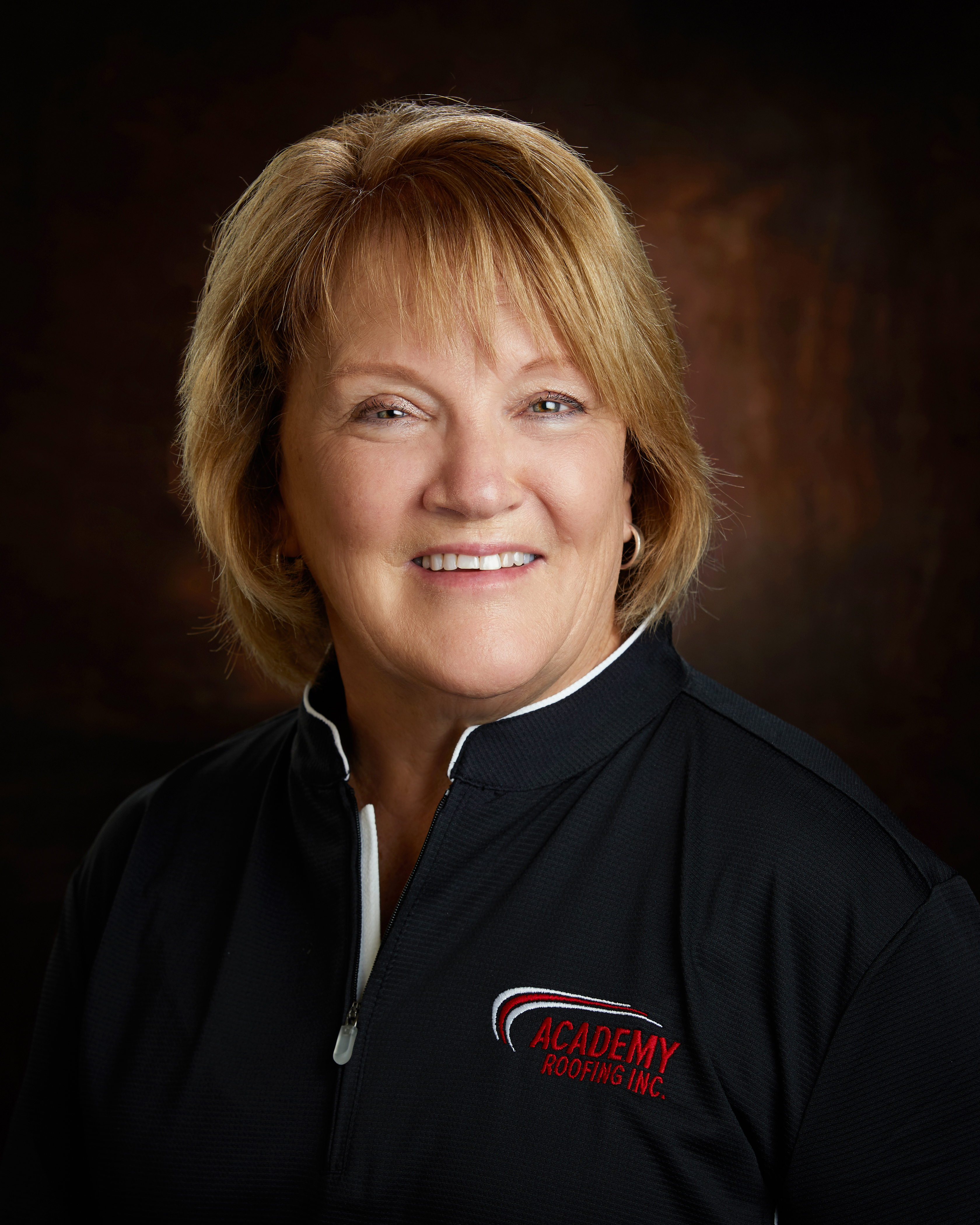 Recession. If you've been paying attention to the talk around whether the United States is in a recession or not, you're probably feeling confused. After all, economists and politicians all seem to have differing opinions on this topic. I recently read an interesting article in the Denver Post where the secondary headline read, "If the U.S. is in a recession, it's unlike any previous one." Thus, the disagreement from the experts.
A recession is defined as a period of temporary economic decline during which trade and industrial activity are reduced. A recession is generally characterized by a fall in productivity and employment. Recessions can last for months and even years and they are considered unavoidable as the economy grows and contracts according to many factors.
From 1945 to 2009, the average recession lasted 11 months. When internet businesses tanked in 2000 and 9/11 followed close behind, the country experienced a brief recession. The Great Recession (which most of you remember well) lasted from December, 2007 until June, 2009, although it took several years for construction to really recover from that recession. The Great Depression (depressions last years, not months) stretched from 1929 until 1933, but the country didn't begin to fully recover until we entered World War II.
Many events can cause a recession. These include a sudden economic shock (think pandemic!), excessive debt by individuals and businesses, or a sudden drop in the stock market caused by outside forces (supply chain issues, trade problems, disruptions to oil production). While we've seen all these things in the past two years, our economy has seemed to recover nicely from the pandemic. In July we added an astounding half a million jobs. And consumers are continuing to spend. Think about travel alone – there's been an explosion in that industry as consumers throw caution to the wind to get out and about! Thus, as I said at the top of this newsletter the experts are confounded. Unemployment has not risen, bills are getting paid, companies are still hiring, and borrowing remains possible.
Are we in a recession? I wish I had a crystal ball to answer that question. Keep an eye on your sales, be aware of your investment performance, watch your receivables and consider carefully what the experts have to say. Come to think of it, these are things we should do no matter what is happening in the economy! We tend to be very resilient in the construction industry, as we've ridden the ups and downs of this industry many, many times. If it turns out we are in a weird recession, we've had plenty of practice!
I also wanted to thank all of our Golf and Sporting Clay tournament players, volunteers and sponsors. With your help and generosity, we were able to raise a combined total of $50,000 dollars in August and September. The proceeds go towards the CRA Training Center and our member education goals, the Rob McReynolds Raise the Roof Community Service Fund and CRA's Marketing Committee who works to educate consumers on getting a new roof and selecting a professional roofing contractor through the CRA member directory. Thank you again and we appreciate all of you!!!
Stay safe out there.
Suzie Boyd
Academy Roofing, Inc.
CRA President
---
THANK YOU to our 2022 Sponsors!
| | |
| --- | --- |
| 2022 Industry Leader Sponsors | |
| A to Z Roofing | Interstate Roofing |
| ABC Supply Co. | Johns Manville |
| Academy Roofing, Inc. | Malarkey Roofing Products |
| Advanced Roofing Technologies | Metal Mart Colorado |
| American Roofing Supply | Moody Insurance Agency |
| Arapahoe Roofing & Sheet Metal | Owens Corning |
| B & M Roofing of Colorado | Pinnacol Assurance |
| Beacon Building Products | SPEC Building Materials |
| Black Roofing & Waterproofing | Superoofs |
| CertainTeed | Supreme Roofing Done Right, LLC |
| Claims Pro Public Adjusters, LLC | Tamko Building Products |
| Elite Roofing Supply - CO, LLC | Tecta America - Colorado |
| Flatiron Steel | Tectum Roofing |
| Front Range Roofing Systems | The Roofing Company |
| GAF Materials | Tiley Roofing, Inc. |
| GCP Applied Technologies | Valor Roof & Solar |
| Gulfeagle Supply | Westlake Royal Roofing Solutions |
| Horn Brothers Roofing | |
| | |
| 2022 Silver Sponsors | |
| Calebs Management Enterprises, Inc. | RTP Roofing Co. |
| Cleasby Manufacturing | Schafer & Company |
| F-Wave | Sheffield Metals |
| | |
UPCOMING SEMINARS & WEBINARS
Membership Lunch | Wednesday, October 5, 2022
What you need to know about cybersecurity.
Presented by Thomas Ritter, Maynard Cooper Gale

Cyber attacks are real and on the increase!! Business email compromises and ransomwares have absolutely exploded in the last few years.
You have protections in place to protect your materials, tools and machinery from theft… are you protecting your digital presence? Most of us rely on cloud-based digital apps and software to run our businesses. It's time you take cybersecurity as seriously as physical security in your business!!
Come find out the trends, dangers and challenges of the ever-increasing cyber-attacks these past few years in the construction industry. Small or large - doesn't matter – they are hitting everyone. Learn ways you can address cybersecurity risks in the roofing and construction industry and how you can prepare and reduce the risks to your business.
Grab a lunch and join us on October 5th and learn ways to identify, prevent and manage your digital operations in order to defend your company against digital threats!
Wednesday, October 5, 2022

Virtual Lunch | Zoom Webinar

Noon - 1:00 pm

Cost: Free
---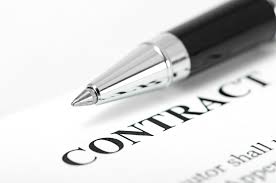 Pinpoint Seminar | Thursday, October 20, 2022
Contract Negotiations & Interactive Case Law Discussion
Speaker: Stephen M. Phillips Partner @ Hendrick, Phillips, Salzman & Siegel
We have invited Stephen Phillips back for a workshop on contract clauses/negotiations and an interactive discussion on recent case law decisions that impact contractor liability.
Contract negotiations may seem like a recycled topic, but it is still one of the top subjects we hear members ask for and still need help with. Residential, commercial, small or large - all contractors are encouraged to attend this seminar.
Negotiations are not usually "take it or leave it" discussions.
Only you can look out for your best interests. Spending a small amount of time and effort to scrutinize all contracts/subcontracts on each project is a good investment and likely to save you more trouble in the end. "An ounce of prevention is worth a pound of cure." This is no truer than in the negotiation of an agreement and when a problem inevitably does happen (delays and/or disputes regarding payments, change orders, project delays, or differing site conditions, etc.). During the first portion of the seminar, Stephen will review key contract clauses, help you to identify what parts of a contract are negotiable and tips for how to negotiate them.
Stephen is also very well known for his interactive case study discussions. There have been several interesting case law decisions in the past few years affecting contractor liability and you don't want to miss this second interactive portion of the seminar.
Be sure to join us IN-PERSON on Oct 20 and learn new ways to navigate contract negotiations more carefully and gain valuable legal knowledge for you and your business!
Thursday, October 20, 2022

1:00 PM to 4:00 PM

Location & registration coming soon.
SAVE THE DATE!
CRA Golf Tournament
FRIDAY, AUGUST 19, 2022 | Tournament Highlights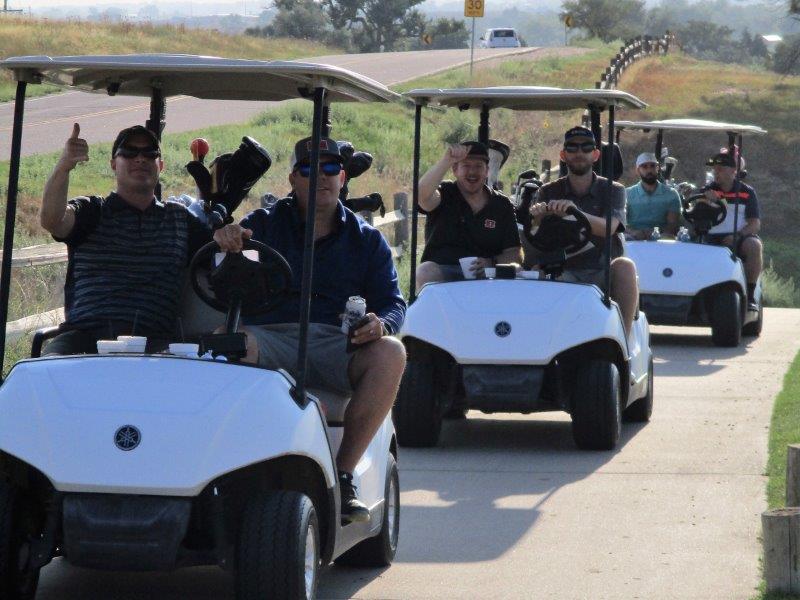 40 Years!! What a special anniversary. CRA's 40th Annual Golf Tournament was a great success with 285 members and volunteers and their guests taking a day to relax and have a little fun. All while raising money for a good cause on Riverdale's Dunes and Knolls courses then coming together for lunch and a celebration of our tournament and door prize winners. We were able to raise $12,500 for the CRA Training Center and $7,230 for the Rob McReynolds Raise the Roof Fund. We have such awesome members and sponsors! THANKS to all our SPONSORS and golfers for your participation and support!!
---
CRA Sporting Clay Tournament
Friday, September 23, 2022 | Tournament Highlights
CRA's 9th Annual Sporting Clay Tournament was also a big success! We were back at Kiowa Creek Sporting Clays for another beautiful picture- perfect Colorado Fall day for fundraising and fun. We had over 160 shooters and 20 volunteers who took time out of their busy Fall season to enjoy some time off of work for a day of camaraderie and to test their shooting skills and abilities. This year we raised over $31,000 thanks to all of you!!! The tournament directly benefits the association and will allow us to do a better job of educating Colorado consumers on making informed decisions about replacing their roof and selecting a professional roofing contractor and a portion also aids our Rob McReynolds Raise the Roof Charity fund in CRA's community service efforts. A BIG THANKS to all our SPONSORS, shooters and trappers for your participation and support!!
---
Awards Dinner | 2.23.23 | Job of Year & Lifetime Achievement Awards
Call for Nominations - Due by Dec 2, 2022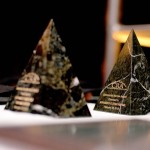 Did you complete an outstanding project in 2022? CRA has started planning and sending out the Job of the Year & Lifetime Achievement applications for our 22nd Annual Awards Dinner to be held on February 23, 2023.
If you have a project that stood out this year, we encourage you to submit your 2022 nomination.
Award Categories
Job of the Year – Job of the Year awards are given to roofing contractors in recognition of their outstanding work. Awards are given based on size of contract. Nominated projects must have been worked on and completed between December 2021 and November 2022. See application for complete details, list of all categories and the entry rules.
"First Timer" Submission – Your company must be submitting a job nomination for the first time in the past 21 years. Based on the numbers of entries received, jobs will be categorized by contract dollar size if necessary.
Lifetime Achievement Award – The Lifetime Achievement award is given to an individual in the roofing industry whose contributions have impacted our industry in a positive way. A Lifetime nominee should be an individual who has contributed to the success, development and continuation of the Colorado Roofing Industry. You may nominate anyone who is currently working in the industry, retired from the industry, or is deceased.
Let's make this year's Awards Dinner the most successful yet. All entries must be received by December 2, 2022 by 5 pm (no exceptions!) and judging will be conducted by a panel of roofing industry experts selected by CRA.
Job of the Year/First Timer Nomination Form
Lifetime Achievement Award Nomination Form
Awards Dinner - General Information
---
Trade Show | 1.26.23 | Save the date!!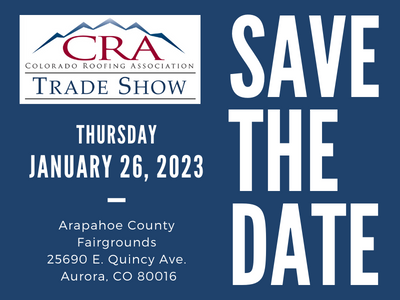 Save the date - Thursday, January 26, 2023. We are headed back to January and to Arapahoe County Fair Grounds. Details and vendor registration will be announced/shared soon. Keep an eye on your inbox.
CRA TRAINING CENTER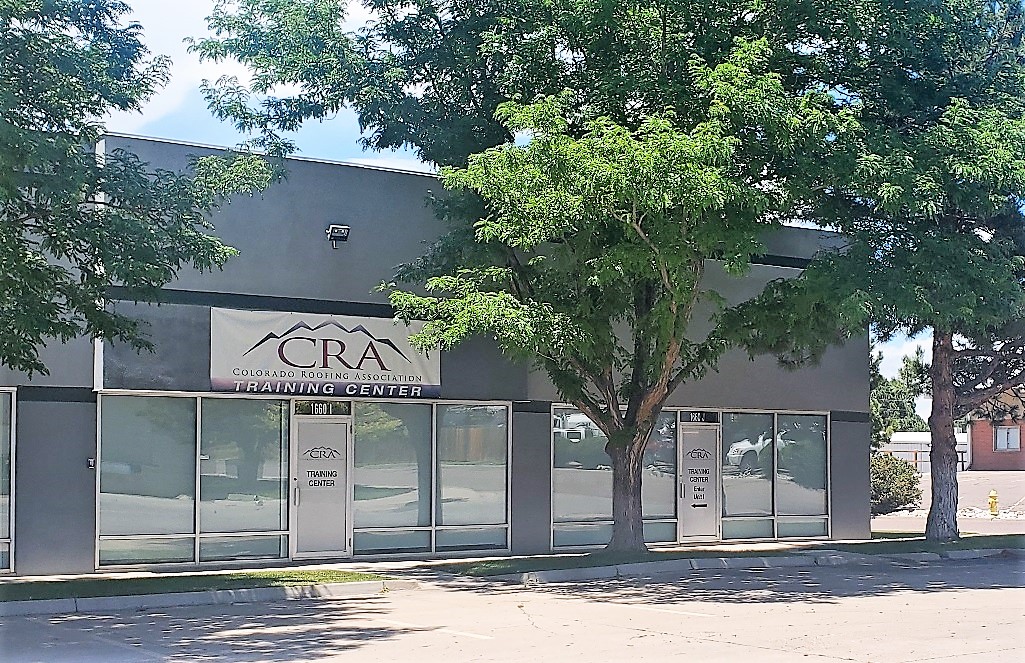 Fall Classes | Registration Now Open
Here is the list of the Fall classes and dates. Registration is open.
Coatings | 1-Day Advanced*
Sep 27
Nov 15
EPDM/TPO | 2-Day Advanced*
Oct 6-7
Nov 29-30
Metal | 2-Day Advanced*
Sep 29-30
Nov 17-18
Introduction to Roofing | 6-Day
Oct 18, 19, 20 and Oct 25, 26, 27
Dec 6, 7, 8 and Dec 13, 14, 15
* The advanced classes have a prerequisite that you must have taken the Intro class first or provide proof from your employer that student has had a minimum of 6-months field experience.
CLICK HERE TO VEIW CALENDAR AND REGISTER FOR A COURSE!
---
The CRA Training Center is located at 1660 Jasper Street, Unit I & J in Aurora, CO and is designed specifically for roofers and roofing applications. The space can be used for all types of steep and low slope materials and roofing systems. We are 'application friendly".
Click here to view the full 2022 Event Calendar – calendar includes additional event dates, member luncheons, pinpoint seminars, Training Center courses, etc.
ITEMS OF NOTE
WELCOME to 6 New Member(s)…
Meet our newest member(s) who re-joined this past month.
8095 Padgett Switch Road, Irvington, AL 36544 | 800.771.6643

Manufacturer

2475 West 2nd Avenue Unit 30, Denver, CO 80223 | 303-521-7541

Trade Services - Solar

7002 S Revere Parkway #30, Centennial, CO 80112 | 303.619.7640

Contractor - Comm/Res

100 International Dr, Peachtree City, GA 30269 |770-631-0002

Equipment Supplier

4750 Chromium Dr, Colorado Springs, CO 80918 | 719.593.0357

Contractor - Comm/Res

4500 West Wesley Ave, Denver, CO 80223| 303-722-3335

Material Supplier
---
CRA Board of Directors – Call for Nominations
CRA's Nominating Committee is looking for qualified candidates to serve on CRA's Board of Directors for terms beginning January 1, 2023. If you are interested in serving on the Board and would like to contribute to the successful direction of the CRA, please consider seeking election or nominating someone to the Board. Board elections will be held at the virtual November 17 Membership Lunch.
Interested parties should email Debbie Hathorne at the CRA Office, call 303-484-0549 or by filling out and returning the nomination form by October 31st.
2023 Board of Directors Nomination Form
---
Colorado Secure Savings Program - New 401K Requirement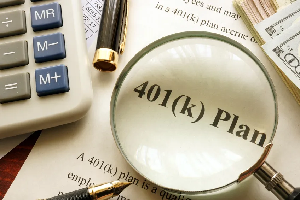 By Danielle Maya, Galvanize Law
Do you offer a 401k for your employees?
You may have to start in 2023.
The Colorado employers should expect changes in 2023 when the Colorado SecureSavings Program (CSSP) begins. Employers will be required to either provide their own (private) retirement plan or join CSSP if they have been in business for at least two years and employ five or more people. In response to reports that as many as 930,000 workers in the state of Colorado have no or insufficient retirement savings, the legislature created this CSSP where employees can be enrolled in a Roth IRA account (after tax contributions) through the state. Colorado is following a program that Oregon put into place in 2017. The good news is that if an Employer opts for CSSP there is no cost to the Employer as compared to offering a private 401K, and there are no fiduciary responsibilities for the Employer.
The plan will operate like most IRA accounts and automatically deduct money from the employee's paycheck to contribute to their savings. Employees should be able to choose from three investment options. There will be automatic enrollment for employees in the CSSP, but they can opt out. Employees do not have to participate and employers are not liable for employees choosing to opt out. While employers do not have to contribute into the program, they will be tasked with sending the employees' contributions to the board of the CSSP.
The state will soon be sending disclosures regarding the program to employers which will provide employees information. For employers who do not provide their own retirement program, it is important to provide this information to their employees as failing to do so can result in fines up to $5,000 per year.
The details of the program are still being worked out by the State Treasury Department, keep an eye out for these changes and be ready to either participate in your own retirement plan or to join the CSSP. Additional information can be found at https://treasury.colorado.gov/colorado-securesavings-program. You should also consider talking to a financial advisor to determine which is the best option for your business. To ensure that your employment practices are compliant with all the new changes in Colorado law, contact an attorney at Galvanize Law Group here.
COMMUNITY SERVICE
CALL FOR VOLUNTEERS...We need your help!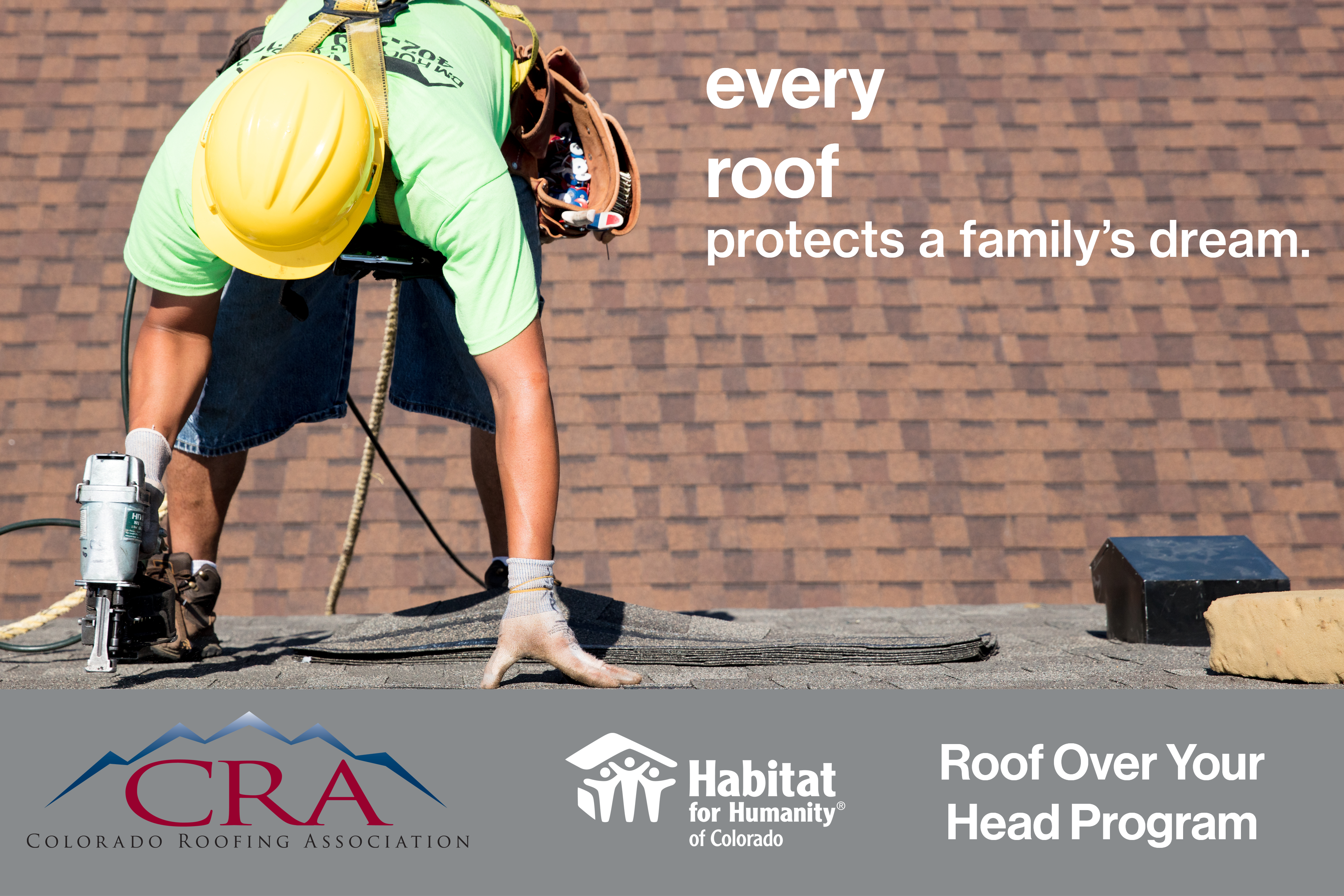 Giving back to the community is a top priority of the Colorado Roofing Association and just as important to the many members of our association.
Since 2015, the Colorado Roofing Association (CRA) has partnered with Habitat for Humanity (HFH) to provide donated roofing material and labor. The Roof Over Your Head Program connects local roofers who are CRA members with an HFH affiliate in their community.
This is an excellent opportunity to give back to your community while earning your full year's Continuing Involvement Units at the same time. That's right! Completing 1 community service project fulfills the necessary 8 CIUs for 2022!
Our partnership with Habitat over the years has been crucial to their mission, providing a hand-up – not a hand-out – for deserving homeowners who participate in the construction of their own new home.
Thank you to those of you who've participated in the past – we'd love to have you help out again. And to those who haven't helped with a Habitat project yet, maybe this is your year! A huge thank you also to GAF and their amazing partnership with Habitat for Humanity, as well as our other generous member suppliers & manufacturers who have provided deliveries & materials when needed.
We are looking for roofing contractors to donate their time and labor for the following project areas as soon as possible. *
Boulder/Flatirons Affiliate

October:

30 sq., 2-story triplex, 7/12 and 4/12 pitch:

4521 West Ct

.
10sq., 2-story home, 3/12 pitch:

4471 West Ct

.

Metro Denver Affiliate

October

17 sq., 2-story duplex, 4/12 pitch: 2819 W 53rd

November

17 sq., 2-story duplex, 5/12 pitch: 2813 W 53rd
27sq/. 2-story duplex, 5/12 pitch: 2811 W 53r
Let's do this together!
The benefits that a safe, DRY and affordable shelter can have on families and communities who partner with Habitat for Humanity can be long-lasting and life-changing. Together, we can help a family!
CODE NOTICES & UPDATES

This month's Building Code updates/notices:
We have a couple update for you this month:
Aurora, City of - 2021 Code Enforcement delayed. to May 1, 2023. Due to nationwide shortages of various building materials, the city of Aurora is extending the deadline by which all submittals will be reviewed for compliance with the 2015 codes until May 1, 2023. One exception to the delayed implementation date. Aurora will begin enforcing IRC Section R324.6.1 'Pathways' from the 2021 International Residential Code (IRC) on all solar permits submitted after October 31, 2022.

Crested Butte, Town of - Starting January 1, 2023, the Town of Crested Butte will be enforcing new building codes. Crested Butte also became the first municipality in Colorado to require that new residential and commercial construction be all electric, not utilizing natural gas for heating, hot water heating and appliances starting in 2023. Solar panels will be required on large commercial construction. Read more.

Pikes Peak Regional Building Department (PPRBD - Colorado Springs Area) - PPRBD will be adopting the 2023 Pikes Peak Regional Building Code (PPRBC) that will reference the 2021 ICC codes. The building department welcomes your input by public comment. Read more.
---
Resources you can use!
The Building Code & Standards committee has been working hard to bring you a best practice resource document for low slope roofing applications. We are excited to announce that is done and ready to share with all of you.
Roofing Best Practices | Commercial/Low Slope
We have also developed a "Buyer Beware - Understanding Total System Warranties" page on our website that you can use to help your clients understand that all low-slope warranties are not the same. Check it out.
Buyer Beware - Understanding Total System Warranties
Have you been using the other resources and tools available on the Member Education Page? You should!
Material Price Escalation and Volatility Contract Provisions courtesy of HPPS Law.
Roofing Best Practices | Residential/Steep Slope
Denver's Green Building Ordinance Update - Handout
---
Have you heard of any upcoming building code changes with any of the municipalities you work with? Please share them with us by emailing the BC&S Committee via Debbie at debbie@coloradoroofing.org.
SAFETY SPOTLIGHT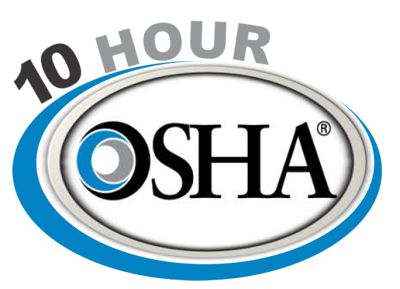 OSHA 10-Hour Training | Dec 15-16, 2022
Do you or your employees need an OSHA 10 Card?
Is your OSHA 10 Card over 3 to 5 years old, then it's time for a new one! Standards are constantly changing; it's good to keep up-to-date.
OSHA 10 Training is designed to ensure that workers are able to identify, predict, prevent and stop potential hazards in the workplace and on your jobsites!
OSHA 10 topics Include: Occupational Safety and Health Act Overview, Materials Handling, Personal Protective Equipment, Fall Protection, Electrical Safety, Health and hazard communication, Hand and power tools, Stair and ladder safety, Scaffold safety and Excavation and trenching safety. Upon successful completion of this course participants will receive an OSHA Construction Safety Health 10-Hour Card.
Class registrations will be taken on a first come first serve basis. Class will hold 40 – limit 4 per company.
Co-Sponsored by CRA, Moody Insurance Agency and Pinnacol Assurance.
Member CIU's = 4 per person
---
NATIONAL NEWS FROM NRCA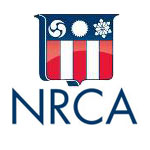 National Update: Worth sharing …
A couple key items we felt were noteworthy from NRCA this month:
Register for NRCA's legal conference: Roofing Issues: Decks to Dockets, Oct. 27-29 at the JW Marriott Austin in Austin, Texas. The legal conference offers the tools and knowledge to enhance your business operations, manage risk and help propel your company to new levels of success. During the three-day learning experience, you will receive 11 hours of in-depth information about current legal, contractual, safety, technical and business programming that will inspire innovative business ideas you can implement immediately. View more information about the 2022 Roofing Issues: Decks to Dockets and register, or contact Alison LaValley (alavalley@nrca.net) or Anne Schroeder (aschroeder@nrca.net) at (847) 299-9092.
National Labor Relations Board seeks to expand the standard for determining joint employer status. On Sept. 7, the National Labor Relations Board issued a Notice of Proposed Rulemaking that seeks to expand the standard for determining joint employer status under the National Labor Relations Act. This proposal would rescind a 2020 regulation that narrowed the definition of joint employer status to any employer that exercises substantial direct and immediate control over the essential terms and conditions of employment. This new proposal significantly would expand the joint employer definition to include any employer that "possesses the authority to control (whether directly, indirectly, or both), or exercises the power of control (whether directly, indirectly, or both), one or more of the employees' essential terms and conditions of employment." NRCA is reviewing the full proposed rule to determine potential effects on the roofing industry. Public comments must be submitted on or before Nov. 7
Cap on H-2B visas was reached for the first half of fiscal year 2023. On Sept. 14, U.S. Citizenship and Immigration Services announced it had received enough petitions to reach the congressionally mandated cap on visas for the H-2B Temporary Non-Agricultural Worker program for the first half of fiscal year 2023 (Oct. 1, 2022, through March 31, 2023). Sept. 12 was the final date to receive new H-2B visa petitions subject to the cap; however, USCIS continues accepting H-2B petitions exempt from the statutory cap, including current H-2B workers within the U.S. who extend their stay, change employers, or change the terms and conditions of employment. NRCA is aware of the strong demand for additional H-2B visas and continues urging Congress to increase the number of visas on an annual or permanent basis to help the roofing industry meet seasonal workforce needs.
Source: NRCA.NET
MEMBER BENEFITS & TOOLS
This month's highlighted member benefits and tools
ADVISORY NOTICE: Roofing Contractors Must Not Act as Public Adjusters – Check Your Contract Language
The CRA Board of Directors has issued an advisory with additional information and details about these public adjuster clauses we have seen being used in Colorado that basically state that the roofing contractor may negotiate or act as a public adjuster on behalf of the owner. This is against Colorado's Residential Roofing Law (SB38) and it is required that you must be a licensed public adjuster before you take on this role. Click here to view the advisory.
Concerning Ladder Liability. Help us in educating consumers and concerned citizens about the liability and risks involved with unattended ladders set for inspectors.
CRA Safety Group Workers' Comp Program. Receive a 4%-upfront discount, group or individual loss history dividend calculation and much, much more. Members of the program automatically belong to the CRA Safety Group whose focus is on continuing safety education and training and improving safety in the roofing community. In partnership with Moody Insurance Agency and Pinnacol Assurance. Call Kim Burkhardt. at 303-824-6600 to receive additional information regarding this program.
RoofersCoffeeShop Free Classified Ad. RoofersCoffeeShop is the premier networking site in the roofing industry, helping contractors find information, materials, services, tools, labor and training in one place. Share ideas and stories in our RCS Forum, and visit their classified ads section to sell and find items and get help. Use promo code CRA for your FREE classified ad.
Colorado Contractors Legislative Advocacy Coalition - CRA partners with several other construction associations to make our voices heard as joint members of the Colorado Contractors Coalition. Together we have successfully passed legislation including payment reform (public and private to 5%), bonding requirements, pro-rata liability and construction defect reform policies. Check out the CCC website for more information and to keep up with our CURRENT advocacy efforts.
---
Delivery of the E-Newsletter to Your Inbox
To guarantee delivery of the newsletter to your e-mail inbox each month, we ask that you add Debbie Hathorne to your address book using the following email: debbie@coloradoroofing.org. By adding this address to your contact list, we hope to avoid spam blockers/junk mail folders and ensure your receipt of the CRA newsletter in your inbox each month. Thank you.
---
© 2005-2022- Colorado Roofing Association